SwipePad bridges the gap between launchers and task managers I'm always on the lookout for some new and interesting app that'll make my life easier. Swipepad manages to do just that. It uses gestures to allow you to access 12 of your favorite apps from anywhere - whether you're texting a friend and want to look up an address or you're gaming and want to search for something.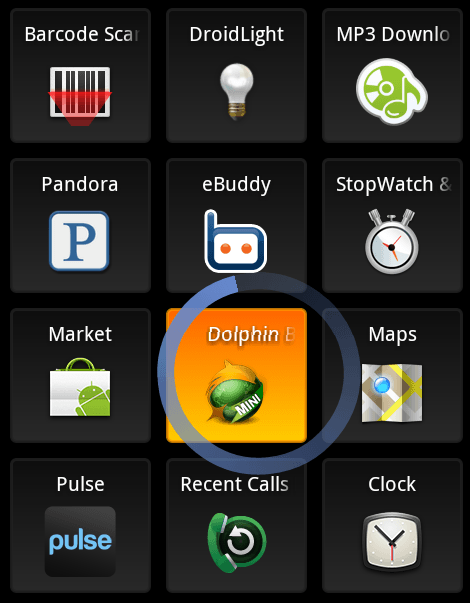 After you install it, you can choose what region should bring up the Application menu - the bottom corners, bottom side, left or right side - and you're good to go. Regardless of what app you're in, swiping towards the middle from the desired spot will bring up the 12 shortcuts. You can customize each by dragging your finger on top of it. I found it takes some time initially until the application menu is populated and scrolling through the 150 or so apps I have installed never gets fluid, but it won't take more than a few minutes to set up all your apps even then.
If you decide midway that you don't want to open any app you can just move your finger to any corner and release and the menu disappears. Overall, it's quite a nice app that quicker to use than long-holding the menu key that gives you the most recently accessed 8 apps, instead of your top apps, anyway. You can get it for free in our store.