Siri for Android: Do Alice and Andy Stand a Chance?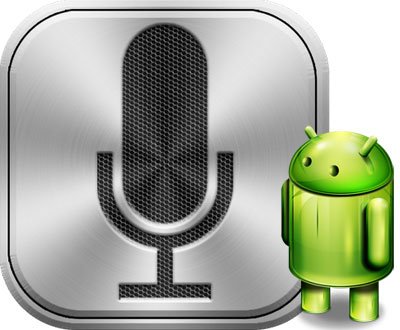 NEXTPITTV
When Siri was first released, we were quick to point out that a number of Android applications already perform many of Siri's main features. Since then, more Siri replacements have been released for Android, including Andy and Alice. Both of them would like to be your personal robot slave. But can either match the speed, accuracy and personality of Siri? Read on to find out..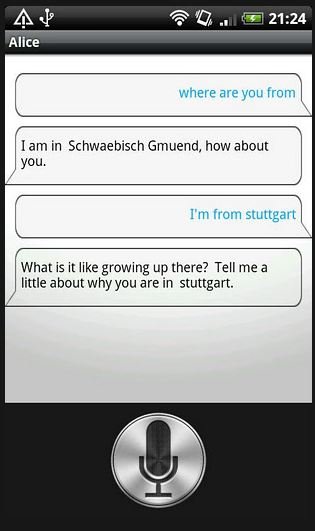 (Alice likes talking....a lot)
Alice's strengths lie in the fact that she can launch applications, translate speech and initiate text messages, calls and websearches. She can't tell you if it's cold outside, but she can send you a weather graphic if you ask her explicitly what the weather is like in a specific city.
However, you must speak Alice's language in order to get her to do anything for you. Rather than saying, as you would to Siri, "text Michael," you have to say "tell Michael," otherwise Alice won't know what the hell you're talking about. More frustratingly, if Alice doesn't know the correct answer, she doesn't just tell you "I don't know." Instead, she asks you a completely random question in response. One time I asked her "Why do men go bald?" Not only did she not understand the question (she thought I was asking her for a "vitamin coupon") but she tried to link the question to my last question about astronomy and then asked me, "who is your favorite science fiction author?"
Not helpful.
But Alice is quite adept at basic functions like texting, translating and searching. Just don't expect her to be able to respond conversationally in the most appropriate way all the time.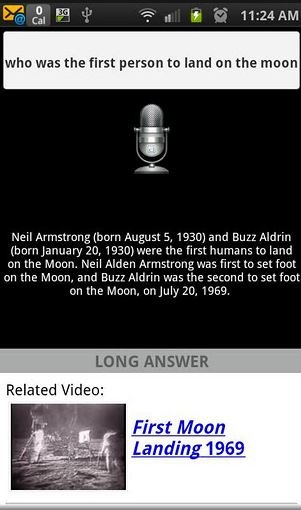 (Andy is more of a nerd)
Andy is better at answering philosophical questions, and knows an astounding amount of trivia. I was incredibly impressed by this app for not only responding almost immediately with just the data I wanted, but doing so in a highly literate way. For example, I asked Andy "How many people died in the Civil War?" Picking up on the fact that there are multiple civil wars I may be referring to, Andy responded, "It depends which Civil War you're talking about," and then proceeded to list the casualties for the British and American civil wars.
Andy is also incredibly fast when it comes to answering questions like "How fast is the speed of light?" or "Who wrote War and Peace?" When I asked Andy how much wood can a woodchuck chuck, he responded, "Usually, woodchucks consume approximately blah blah blah." I forgot the amount of wood Andy told me, but it was impressive: believe me.
Besides answering tough questions about the world, Andy can also tell you the weather, when your friend is arriving at the airport, your current location, the time and date and many other practicalities. Of course, you can also text and call people through this app.
The only downside to Andy is the interface: it's quite sparse and looks very Android 1.0. No weather graphics or any other graphics appear. That said, it's quite simple to use and understand, unlike Alice who's personality seems to get in between you and the correct answer.
Conclusion
Alice does a few things well, but Andy shoots for the moon and lands among the stars. Andy is more than Siri: he is like a pocket professor you never knew you wanted. I was quite impressed by my interfactions with him and I think you will be, too.