Samsung Galaxy S2 Sales Reach 10 Million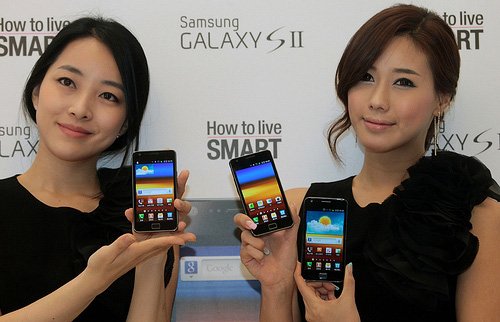 Sales of Samsung's Flagship Android phone, the Galaxy S2, have topped the 10 million mark with around half of the sales of their highend handset comming in the last 2 months alone. With such strong numbers before for the Galaxy S2 goes into full release in the US, we're sure that Samsung board memebers will be sleeping well tonight. But is it really surprising? The Samsung Galaxy S2 is pound for pound the most powerful Android phone on the market and is quickly becoming the gold standard for smartphone performance.
Juding by the last two months alone, the American roll out of the Galaxy S2 is destined for success. The hype alone from its delayed US debut should be enough to generate sales figures comprable to what we've seen since its February release but the generally high level of customer sastifaction with the device will only serve to send more revenue to the Korean smartphone giant.
The only major obstacle in Samsung's victory lap is the much rumored Apple announcement, which could come in the next several weeks. What device the boy from Cupertino unvale is still anyone's guess – rumors have pointed to either the iPhone 5, a discount version of the iPhone 4, or both– could negativly impact Samsung numbers in the US. But at the end of the day if you want and iOS device you buy one and if you want and Android phone, at least in the next couple months, you'll more then likely be picking up a Galaxy S2.
Related Samsung News:
Better, Faster Stronger: Introducing the Galaxy S2 HD LTE
Samsung Galaxy S Glide Sliding Into Rogers Stores For Xmas