[Rumor] HTC Zeta–2.5 Ghz Quad-Core Processor Powered By Android 4.0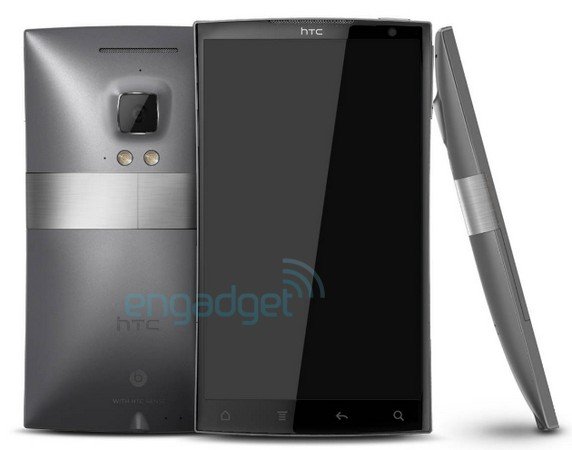 (Picture: Engaget)
So here's a rumor for you: Like the famous Soviet-American Arms Race during the Cold War, smartphone producers have entered into a veritable life or death competition to see who can build the biggest most powerful smartphone on the market. Not wanting to cede the field to the LG/Samsung Tegra offensive, HTC has countered with their Tsar bomb, a rumored 2.5 Ghz quad-core beast featuring Qualcomm tech.
At least, that's if you believe the rumors. The rumored device, the HTC Zeta (pictured above) will be Ice Cream Sandwich native, feature a 4.5" display running at 720p resolution and 1 GB RAM. Sounds good, but can it mow the lawn too? And can current batteries actually power four cores of Qualcomm power? Could this be the Hummer 2.0 of the Android community? Time will tell.
But the real question is, is this multi-core arms race even necessary? The iPhone 4S showed you can still out perform more powerful processors just by optimizing your software to fit the processor architecture. While a quad-core HTC Zeta would be impressive, an argument could be made that producers should start paying more attention to quality instead of brute force power.
Related HTC News: