RIM's New CEO Says No Android? It's Not Over Yet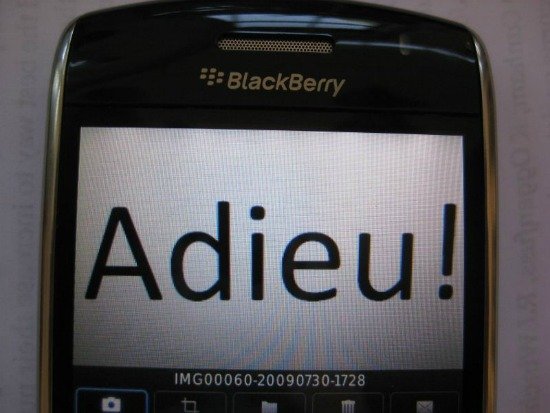 (picture from Urban Apps)
If you remember our editor review, one of my personal predictions is that RIM would migrate to Android or Windows Mobile in 2012. Today, the new CEO of RIM Thorsten Heins held a press conference stating that he refuses to break up Rim's control of both its software and hardware. He commented that the "other fruit company" (Apple) is the only other mobile device maker to hold such control over its devices, and it makes sense for RIM to hold on to it's strengths for as long as possible. So maybe you're thinking "HA! Your prediction was WRONG! LOOOOOOOOOL". Well, that could be, but in all honesty, I still don't believe that Thorsten has dismissed the idea. Here's a few reasons why:
1. He never said they WOULDN'T – I get his point about having control over both software and hardware, as that model works great for Apple, and will most likely work great for Android once the Googlrola magic starts to happen. But his words were that he would hold on to RIMS strength for as long as possible, NOT that they would't make a move if they HAD to.
2. He's the new CEO and wouldn't start that position admitting defeat – Would be kind of weird if he would have came out as RIMS new CEO announcing "RIM doesn't work anymore, so we're giving up on it" wouldn't it? Of COURSE he has to provide hope that the next versions of RIM will breathe some life back into the company.
3. Unless a miracle happens, he won't have a choice – Microsoft/Nokia are seeing signs of hope due to their newly announced devices, and Android is still when they were facing the same crisis? Are you seeing a pattern here? Common RIM...if mobile pioneers Motorola and Nokia would do it, you would/will too.
I'm not being a sore loser here. I'm just saying that this battle for RIM is far from over. Marketing won't save them, as nobody honestly cares about RIM that much anymore. Perhaps going to Android scares them, as it would give Google even MORE mobile muscle. Maybe they wish to wait and see how Windows Phones sell this year? Whatever the reason, a new CEO, more marketing spending, or an OS update won't save RIM. Their salvation depends on them making a BIG move, and to me, that big move is either Android or Microsoft.