"Revolt" Creates Bike-Powered Android Charger, But Is it Up to Snuff?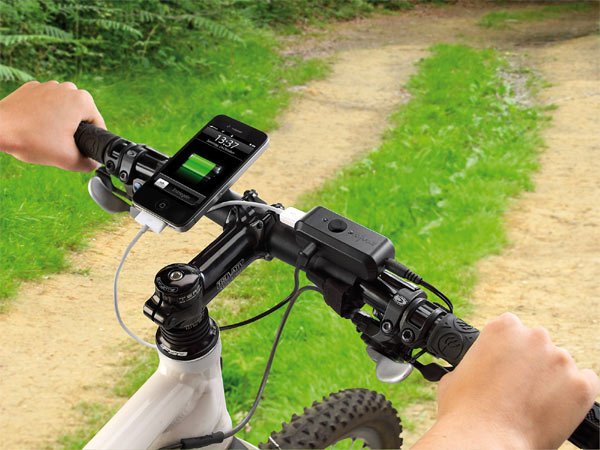 (The bike-powered cell-phone charger: we swear it's also for Androids).
When it comes to battery extending devices for your Android, you've got a few choices. You know about solar-powered leather bags. Now, what about a bike-owered cell phone charger?
A company called "Revolt" (ha) has finally developed a bike-powered charger for use with "almost all mobile phones, smartphones and navigation devices." It looks like it attaches to your handlebars and charges the battery using the energy created by the front wheels.
We've got a few questions about it, though. First, does the device store charge, allowing you to charge your phone on the go? Or can you only charge the phone while you're biking (which is more than a little bit inconvenient)? Also, where does the energy come from and what kind of installation is neccessary? And isn't there a safer way to mount a bike than on the handlebars?
We drooled over the transportable ReeCharge biologic battery pack for the iPhone, which uses magnetic energy, but we're not sure what to think of this device just yet. At just over $40, though, we must say it's quite the steal, and certainly a long-desired Android accessory.