It's Official: Android Ice Cream Sandwich Will Debut On October 11th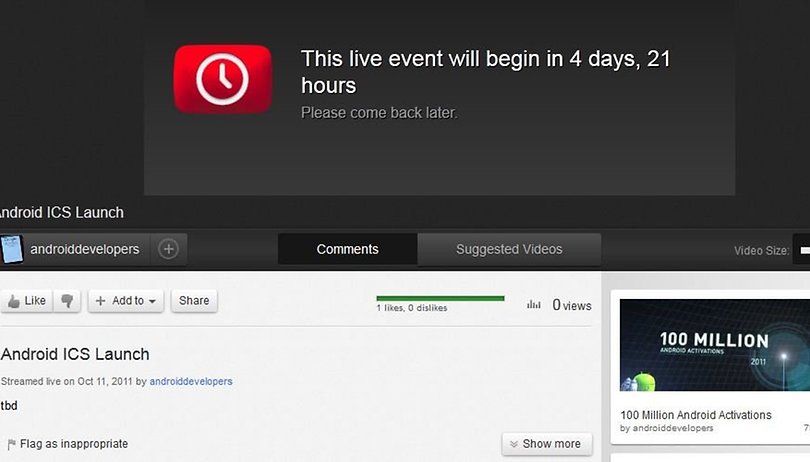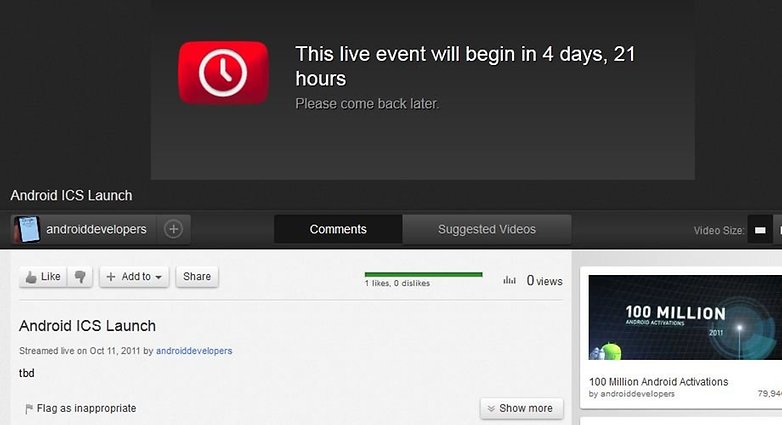 Google has just confirmed, albeit inadvertently, that Android Ice Cream Sandwich will be a part of their October 11th press event. A count down recently appeared in the YouTube Android Developer Channel, ticking down to an October 11th launch of Android ICS. The Developer's channel provides live coverage of all major Google event and it seems the announcement wasn't intentional; Google removed the countdown almost as fast as it went up.
But if you take a good look at the screen shot, there's no way around it. Android ICS will launch on October 11th and Google is planing to broadcast it live over YouTube. Our long wait for the latest (and hopefully greatest) distribution of the world's most popular mobile OS is right around the corner. Here at AndroidPIT you can almost cut the tension with a knife. Check back on the 11th for our live coverage of both the ICS launch and the Samsung Unpacked Event in San Diego.
Related Google News: