If Android Was a "Stolen Product" Than the iPhone Was, Too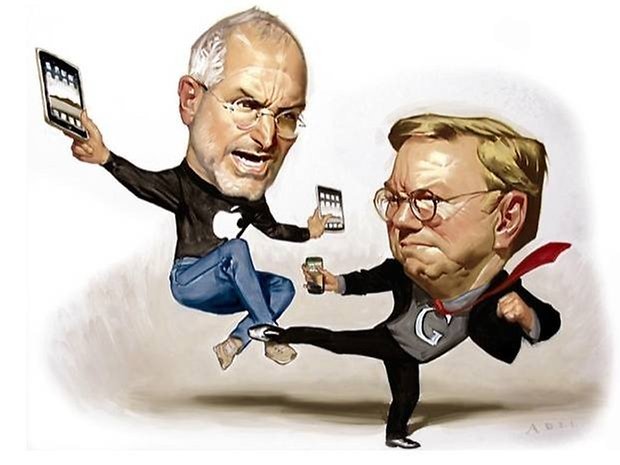 One of the most-talked about revelations in the new authorized biography of Steve Jobs by Walter Isaacson is Steve Jobs' brusque accusation that Android was a "stolen product." In fact, many of the iPhone's most successful features were lifted from other phones. If Android was a stolen product than the iPhone was, too.
The iPhone didn't come from out of the blue. Instead, the phone represented a combination of already popular features in one device. In fact, nearly every innovative feature on the iPhone was based on a feature that was already present on other phones.
For example, the first phone with a user interface of icons was launched by Palm years before Apple's iPhone. Touch screen? Palm had that, too, although it worked better with a stylus. Windows phones had their own third-party apps. E-Mail and personal digital assistants? Try Blackberry. Even the idea of an "app store" was actually around before the iPhone, too, as some Linux distributions included paid aps back then, like Linspire.
Apple's iPhone represented amazing execution, but no one should give them credit for the overall concept of the smart phone. All technology relies on other technology. Innovation is about taking existing technology and improving on it. The iPhone improved on Palm, Blackberry and Windows and then Android improved on the iPhone. Steve Jobs didn't like this, so he accused Android of piracy. From a business perspective, it makes sense to accuse a competitor of such things. But to really believe these things is seriously delusional.
Related:
Steve Jobs Biography: "I Will Spend Every Penny to Destroy Android"