Ice Cream Sandwich Delays for Motorola, HTC and ASUS Owners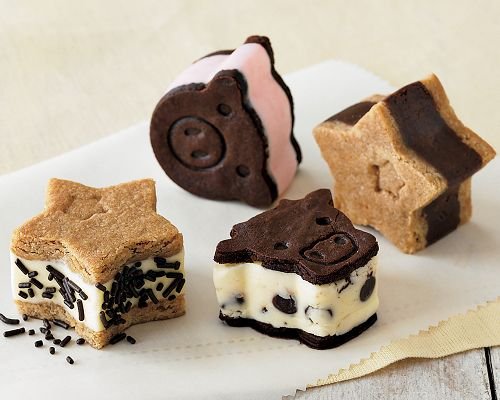 We've praised ICS to high heavens here at AndroidPIT but it's worth remembering that, a full two months later, only a reported one percent of all Android smartphones are running the newest version of Google. We're learning a lot more, though, about when that percentage will increase as several major Android manufacturers have updated their release schedule. Sadly, it looks like it's still going to be a long wait for most users.
HTC
HTC has written on their Facebook page that the Sensation, Sensation 4G, Sensation XE are supposed to have received an ICS update next month, which is good news but later than HTC originally promised. If you don't want to wait, you could always download a leaked ROM based on the HTC Endeavor (now known as the HTC One X) here.
HTC has also promised that the HTC Rezound, HTC Vivid, HTC Amaze 4G, HTC EVO 3D, HTC EVO Design 4G, HTC Incredible S, HTC Desire S and HTC Desire HD will be coming out "later this year" (whetevrt that means).
Samsung
We can't comment on the whole of Sammy's stable yet, but the Galaxy S2 and Galaxy Note have been tipped for an ICS update in early March.
Motorola
While theXoom was one of the first devices (besides the Galaxy Nexus) to receive delicious Ice Cream Sandwich, it's tough going for the rest of Motorola users. The earliest Android 4.0 update planned for an American Motorola device, for example, will be in July 2012 at the earliest, when the Atrix 2, Atrix 4G, Photon 4G and Motorola Xyboard tablets are all scheduled to receive the update.
Motorola had promised a speedy update for the Droid RAZR, but even that flagship device hasn't been updated yet. It was supposed to receive an ICS update in late 2011; now users will be lucky to see an official update by the middle of 2012.
Other leading models like the Droid RAZR Maxxx, Droid Bionic, Droid 3 and Droid X2 don't even have an ICS date yet, as they are still in what Motorola calls the "Evaluation and Planning" phase. In other words, it's going to be a long ass wait.
ASUS
The Transformer Prime was expected to receive ICS in Janurary; today it's looking more like late February or March.
Why is it taking so long?
I know this is controversial, but I truly believe that manufacturers simply lack the INCENTIVE to update their phones in a timely manner. Companies like Samsung and HTC make their money by cranking out as many phone models as possible for folks in various demographics; once they buy their phones, what incentive do they have to roll out an update? After all, that'll cause more people to hold on to their current model for longer, and in a business that runs on what we all consider to be the newest and fastest phones, they'd rather you buy their newest release than enjoy your current phone for years and years.
However, this is quite a cynical view. As I've written before, it is legitimately difficult to integrate ICS with UIs like Touch Wiz and Sense. Add in a lengthy certification process and the wait becomes even longer. In any case, it's definitely frustrating for users! I also wish manufacturers could be honest. Hey Sammy: if it's going to take FOREVER to release an update for the Galaxy S2, why not just TELL US! It's a lot less annoying than making millions of folks hold their breaths.