HTC Reveals HTC Desire HD And Desire Z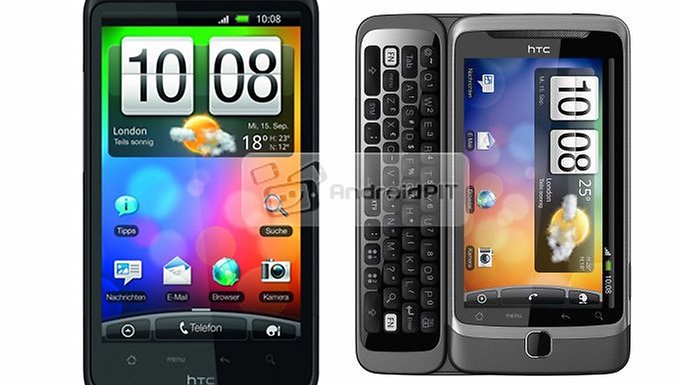 AndroidPIT got ahold of official HTC documents regarding the launch of the HTC Desire HD, Desire Z, and the new version of HTC Sense. The Desire HD features, as rumored, a 4.3" touch display, 1GHz processor, and an 8MP camera with dual-LED flash. The Desire Z, also known as the T-Mobile G2, sports a 3.7" touch display, 800 MHz processor, and 5MP camera with flash. HTC Sense has also been overhauled for these new (and future) devices.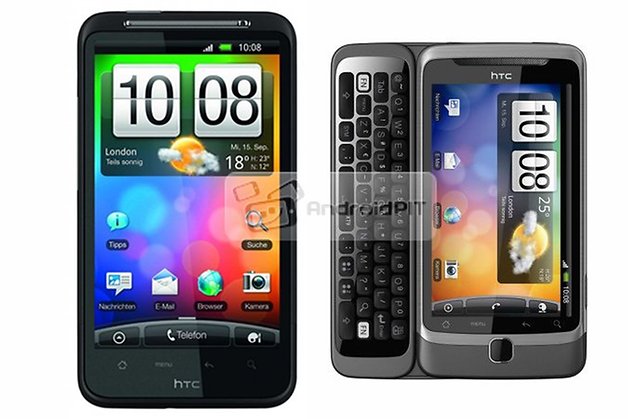 Specs on the HTC Desire HD include:
Unibody design sculpted from a block of aluminum
4.3" LCD touchscreen
Android 2.2 with the new HTC Sense
1GHz Qualcomm 8255 Snapdragon processor
768MB RAM, 1.5GB internal phone storage
8MP camrea with dual LED flash and HD video capture
DLNA connectivity, HSPA+, and Wi-Fi b/g/n support
Adobe Flash Player 10.1
Music Sync, App Sharing, Dolby Surround
Below are the available specs for the HTC Desire Z:
Integrated "Z-hinge" QWERTY keyboard
3.7" touchscreen
Android 2.2 with the new HTC Sense
800 MHz Qualcomm 7230 processor
5MP camera with LED flash and HD video capture
HSPA+, Wi-Fi b/g/n support
Adobe Flash Player 10.1
HTC Fast Boot and Email filtering
The 1GHz Qualcomm 8255 processor in the HTC Desire HD, while still a Snapdragon (like the Nexus One and Desire), is a new model which has not yet been put in any other phone, and should deliver increased performance. The Desire Z is the first phone to sport the Qualcomm 7230 processor.
As for the new version of HTC Sense, these two phones will be the first two to receive it, and HTC hasn't mentioned any other phones, both future or previously released, that will receive the new UI, but I wouldn't be surprised to see (at least) some of the higher end Android phones get the new UI as an OTA update as well.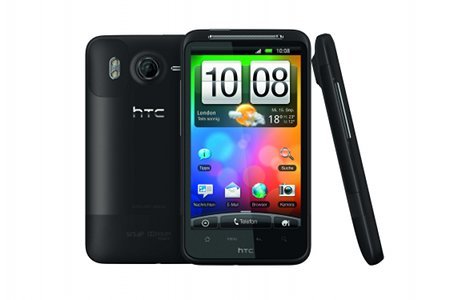 HTC also debuted HTC Locations, a new online map service with features that Google Maps doesn't have, such as no download delays and no roaming fees.
Both phones "will be available across major operators globally and prices will be announced locally", so don't ask HTC for anything. Your carrier will have to let you in on the pricing, as it usually is. However, the document does say that both phones available in October for major European and Asian markets. No mention of North America, but T-Mobile has already confirmed the G2 is coming, and October 6th is being rumored as the launch date.