FCC Approves Motorola MB710, Heading To T-Mobile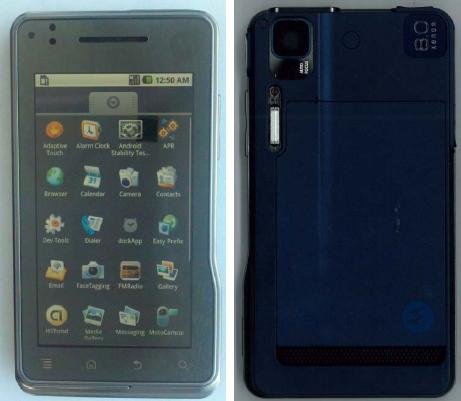 So what is the new evidence that points to this being a T-Mobile device? Phone Scoop writes that:
The FCC documents show that the MB710 supports WCDMA 1700MHz AWS spectrum, which earmarks the device for T-Mobile's network. The draft user manual also makes mention of T-Mobile specific services, such as "MyFaves."
AndroidandMe adds that the device showed up on the FCC site several months ago, but it wasn't until Tuesday that the page was updated with more pictures and a user manual because of a confidentiality request. AndroidandMe also mentions the possibility of the delay to be caused by a change in hardware:
The additional time could have been used to refresh the specs to be competitive with today's Android phones. The original Motorola Motoroi had a 600 MHz OMAP3430, then the newer Milestone XT720 was updated to include a 720 MHz OMAP3440 processor. Motorola's latest high-end phones (Droid X and Droid 2) are now sporting a 1 GHz OMAP3630, which could be a good candidate for this T-Mobile version.
Phandroid notes that regardless of which processor Motorola has chosen, "the processor should be serviceable enough to make this the only high-end Android phone by Motorola to hit a non-regional carrier in the US that isn't spelled with some combination of the letters ionzerv."
Other Sources: AndroidandMe, Phandroid, PhoneScoop