Apple Lied to Get Samsung's Galaxy Tab Banned From Europe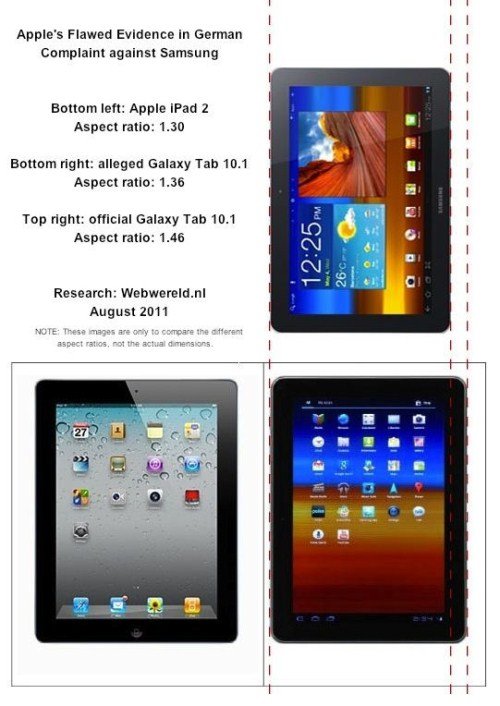 Hooooooly cannolli. This is a big one. It looks like Apple actually doctored a photo of the Galaxy Tab 10.1, stretching out its width, in order to make it look more similar to an iPad in their suit against Samsung in Europe. After being presented with this evidence (and denied evidence from Samsung) the court in Frankfurt decided to ban the Galaxy Tab 10.1 from all European markets (except Holland, because the Dutch are a special people).
In real life the iPad 2 is 9.5in x 7.31 in x .34in. The Galaxy Tab 10.1 , on the other hand, is 10.1in x6.9in x.34in (that's why it's called the Galaxy Tab 10.1, natch). But in court documents, the Galaxy Tab 10.1 was cropped and stretched to be be eight percent wider than it really is. That's right: in a court case about what how customers compare the two products, Apple submitted a fake picture of the competitor's product.
Not sure what this'll do to the pending suit, but you'd think it'd severely damage Apple's claims. The company is keeping mum for now but you'd better bet we'll be hearing more about this in the coming days.
Related Lawsuit News:
U.S. Judge Calls for Tougher Cell Phone Privacy Laws