Crappy Manufacturers And Pricing Are Killing Androids Tablet Chances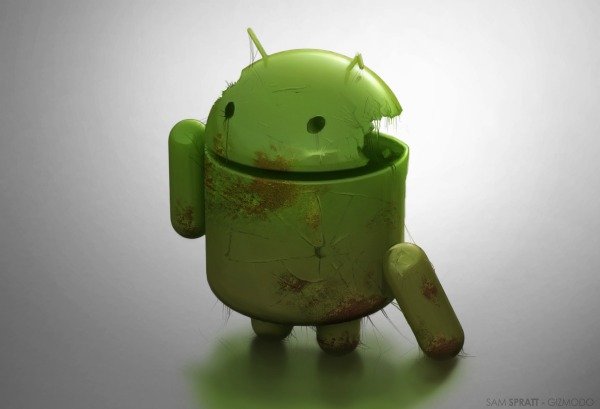 NEXTPITTV
Yeah I said it. Now to be fair, there are some damn good Android tablets on the market right now. I'm the proud owner of a Samsung Galaxy Tab 10.1 (the one currently banned here in Germany..thanks Apple) and I can honestly say it's one of the best purchases I ever made. Sony and Motorola have also made some fantastic tablet offerings that show Androids true sexiness, and later on I'll show you what I mean in some video reviews. So what's the problem? Why are Android tablets not where they should be in terms of sales? I'll sum that up for you in one sentence: Craptastic tablet offerings flooding the market and Google allowing them to use their software (that's still just once sentence right? **ponders**).
I'm gonna go on a bit of a rant here because this is one issue that really personally bothers me, and it's a shame because it's an issue that could be easily rectified. As you probably know, CES is currently going on and will be debuting lots of new Android tablets, and 2012 in general will be a big year for tablets, as everyone wants a piece of Ice Cream Sandwich and quad core processors. This is a great thing, and yet a horrible thing, as there are simply too many absolutely craptastical Android tablets available to consumers, and it makes the good offerings look rare and far in between. And I'm sorry to say this, but a lot of this is the big G's fault.
Lets look at this from a CONSUMER point of view (something not NEARLY enough companies do these days). If someone walks into a store with the thought of purchasing or possibly purchasing a tablet, there's already a good chance that the iPad is on their mind. That's naturally due to it being so mainstream and public. I guarantee you that when 9 out of 10 people see me in public with my tablet, they think I'm using an iPad. So maybe they are suprised to walk into a store and see all these other tablet choices laying around right? Their reaction is probably "wow, look at this? So many tablets! Maybe the iPad isn't the best one! Let me look around". And here's where the purchasing decision already starts to go in Apples favor.
Times are hard economically for everyone, and everyone wants to snatch up a deal when possible. So where does that consumer look first on that massive isle of Android tablets? Why he starts at the cheap ones of course, and from the moment he picks it up, he immediately notices its obvious flaws. The screen is dim, the build quality feels cheap, it's bulky, it's shape is wonky, and so on and so on. Then he turns it on to find an OS that's actually booming with potential. Sadly, that potential is covered up under some cheap 3rd party skin/wrapper ( Sense and Touchwiz, I'll let you both slide...for now) and an interface so laggy that simply swiping homescreens is a disaster.
At this point, the consumer is already thinking 2 things: 1. "WTF"...and 2. "This isn't what I'm looking for at all". Then what does he do? He looks at the middle range of tablets in the 200-300 price range and finds a SLIGHTLY better experience. And now it happens...
At this point, if he's a bit tech savvy and trusts in big brand names and quality, he'll move to the more pricey tablets that are from well known manufacturers. He already has a taste of the crappy "Android" experience that he had from those cheap tablets in his mouth. So he pics up a good tablet and plays with it to find that "this one is definetly better, faster, feels good, nice shape, and runs well". But then he looks at the price. "Wow....that's pretty expensive. I really like this one, but let me have a look at the iPad before I make a decision".
And then what happens? He walks over to an iPad to find a couple of things: 1. The OS looks almost identical on EVERY MODEL of the iPad. 2. All of them run fast and zippy, and are on first use much easier to figure out. 3. The build quality is great. 4. And last but not least, they are all almost all CHEAPER than Androids high end tablets. He then most likely walks out of the store with a locked down, but user friendly and "cheaper" iPad that is easy to use and does everything he wants it to. And then he shares that experience with all his friends that are considering buying tablets.
@Google. I LOVE what you guys have done with Honeycomb and Ice Cream Sandwich. They have made my tablet into something that I couldn't live a day without, and I thank you for that. I know its potential, and that's why an iPad to me would never even be a buying option for me personally. But Androids "it's free..you can have it, skin, and damn near make it into an Android tablet that's BARELY AN ANDROID TABLET ANYMORE" mentality is killing its chances of becoming a major contentor in the tablet market.
Android to me should represent quality, and by letting everyone and anyone use it the way they want, it's simply moving the majority of consumers in the wrong direction. I BEG YOU to reconsider who you let use this wonderful thing called Android. I don't mean to lock it down like IOS, but just consider that if you wouldn't use it yourself personally, DON'T LET SOMEONE ELSE PUT IT IN THE HANDS OF CONSUMERS. And please for the love of God...lets get the pricing on the good Android tablets a bit more competitive? I know alot of people over here in Europe who wanted to buy a Xoom when it first came out. But that 700 euro price tag pushed them right into the Apple store.
End of rant. Aaaaaaaaaaaaaaaaaaand....discuss!