Android Growth Explodes in the Developing World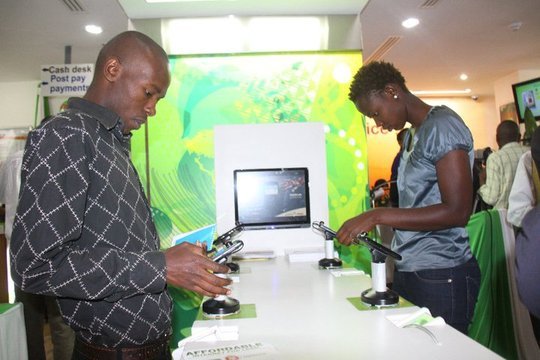 From 300,000 to like Brasil, Android has even more potential for huge growth.
While Apple has managed to sell an impressive 30 million iPhones in 4Q 2011, Androids are being activated at a rate of 5 million a week. That's 65 million phones per quarter! Even if we find out that Apple has managed to sell more iPhone 4S units over the Christmas season, Android will be able to more than make up that difference in a month or so. Why?
Part of the reason is because Android completely dominates the prepaid smartphone market in the developing world. In Kenya, for example, a new $100 Huawei IDEOS has become the phone of choice for Africa's middle class. In Brasil – an economy that's now bigger than the UK's – it is already seeing strong growth (that's why we here at AndroidPIT are now broadcasting in Portugese!)
Apple's greatest strengths –quality-controlled ecosystem, intuitive user experience, premium design – have become its greatest weaknesses – less customization, standardized experience, premium price. For a perfectionist like Steve Jobs, Apple is running the way it should. But Android has the potential to go where Apple cannot – especially into markets where folks want smartphone features for a fraction of the price.
Right now Android certainly has an advantage in the developing world. I can't see Apple ever releasing a cheaper version of their iPhone for the developing world. Android's open-sourced nature means many manufacturers will always be creating ever-cheaper devices – even Samsung has begun releasing budget versions of their popular Galaxy phones
Who knows what the next year will bring but you better bet Android has a lot more markets to explore.