Youtube Update Enables Offline Video Viewing For Android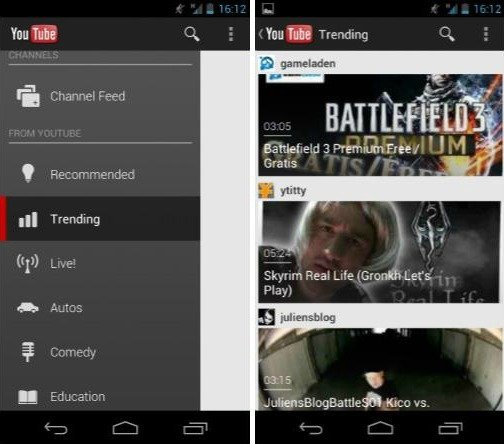 Google rolled out updates yesterday for quite a few Android applications, and most of them brought a lot of changes. Chrome for Android went stable, Maps got more offline ability, Earth got 3D tweaks, and Google+ finally got a tablet app. Youtube for Android also received an update, and after receiving it, I missed an extremely cool feature that accompanied the update: offline viewing. But I'm not just talking about being able to download videos. It's much bigger than that, as Youtube will now automatically download videos it thinks you might be interested in watching.
Crazy stuff right? Youtube will basically select videos that it feels could be appealing to you based on your previously viewed videos and browsing habits, and will automatically download them whenever you're connected to wifi. That way, when you're on the train or bus heading to work or school, you can watch the selected videos without a data connection.
But what if you don't want the selected videos to be downloaded? No problem, as you can naturally command Youtube to only download videos that you have saved in your watchlist. You'll be able to tell which videos are being downloaded by a little green arrow that's displayed in the corner, and I'm assuming there's a way to stop the download if for some reason you don't want it.
It's been a hell of a past 24 hours for Android, and I hope the great new features keep coming!