Yes, you can play sports in virtual reality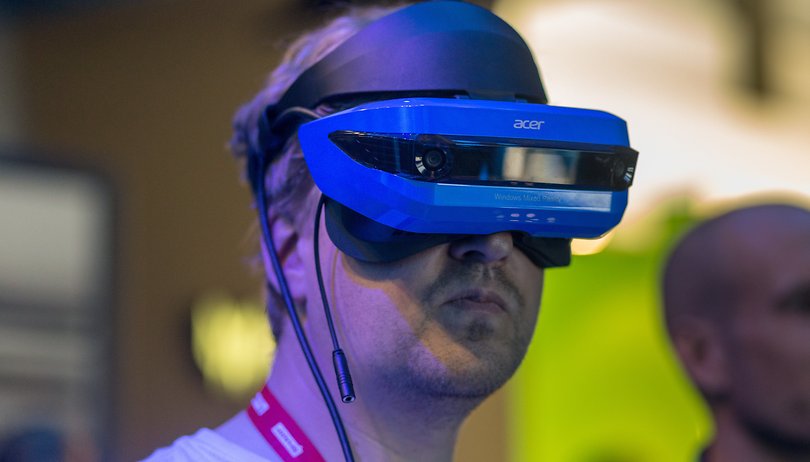 Virtual reality is still a young technology and, while it is extremely promising, right now it's proving to have some limitations. VR technology is slowly establishing itself in many areas of activity and recreational applications, like video games or apps for specialized professional use such as medicine, for example. Virtual reality is even creating its own quiet little revolution in the unlikely realm of sports.
10 possible uses for virtual reality
Although the combination of VR technology and sport seems laughable at first, it's seeing some interesting developments. Sport is an integral part of our society, either out of a desire to keep fit, a love of games or wanting to challenge oneself. Therefore, like everything that can draw a crowd, it also draws technology. Sport and video games are both entertaining, but real-life sport is also physically demanding and requires a variety of movements. Is virtual reality able to create an effective environment in which to practice sports?
Physical activity poses a problem in VR...
If you have already tested virtual reality games on an Oculus Rift or an HTC Vive, you'll know that it's not sport in the way most people would use the term. There's minimal physical activity involved: you move your arms a lot, you walk a little, more or less depending on the game you're playing. There are some sports games, particularly boxing and tennis, but they all have the same problem: it's uncomfortable for the user. Your headset is connected to a cable which is then connected to your computer, so don't expect to move around too much because your feet will get caught up in the cables and no one wants to break their neck playing VR sports. That's an embarrassing obituary.

Another issue is sweat inside the headset: it can roll down your forehead and hurt your eyes which can be extremely annoying. Since air can't enter the headset, you have to take it off to wipe the sweat away. Finally, the eternal problem of nausea could cause you to quickly abandon your game.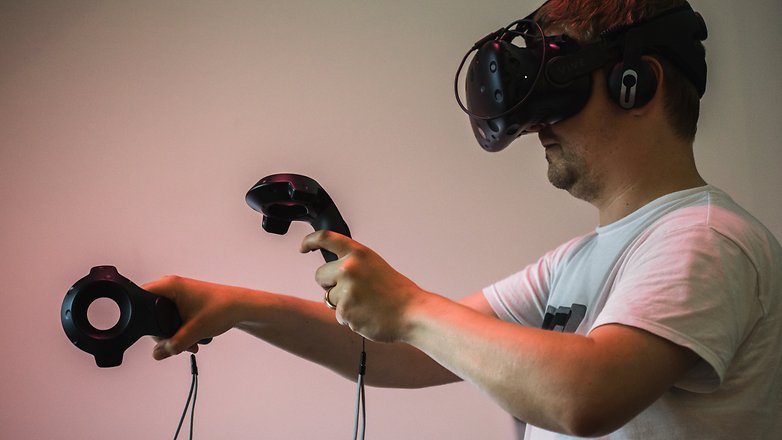 ... but, nevertheless, anything is possible.
Athletes won't see the challenge. In fact, many of them won't play the same game in virtual reality that they play in real life. The technology can't plunge you into a rugby scrum or make you jump to the basket to score a slam-dunk. It's designed for riding a bike through virtual reality rather than interacting by running, as is necessary in basketball, for example. Even if this was possible, technologically speaking, the issue of comfort comes into play again: it's impossible to run within the confines of a room. With that said, for a while now there have been alternatives which allow you to run on the spot but you have to buy an additional piece of technology which isn't provided.

But other applications are more impressive. Having played tennis for several years myself, I find it hard to imagine virtual reality managing to imitate all the sensations that one can feel on the court. However, we were able to test a game of ping pong that was almost exactly like the real thing. As my colleague, Hans-Georg, pointed out, the only difference between the virtual and real versions of the ping pong game is that you don't feel contact with the ball.
Is virtual reality a good option for people who want to lose weight?
When you're overweight, physical activity is important and, for many reasons, it isn't always easy to get involved in sports. While maybe not ideal for hardcore sports enthusiasts, virtual reality is rather suited to these types of situations. Job Stauffer's case illustrates this situation rather well: an article published on uploadvr tells the story of his quest to lose weight by playing the Soundboxing game.
Here, the advantage is simply that the user can go at their own pace. The first sessions were 20 minutes long, then they slowly progressed to 45 minutes. Now, a subscription to a gym costs a little less than purchasing an HTC Vive, but you have to look at it from another perspective: gym-shy users will be more entertained and will be more inclined to use the HTC Vive in the privacy and comfort of their home.


VR has a promising future. Simulations are becoming more and more virtual, for the purposes of learning how to drive or how to fly, or even how to parachute, and it's only a matter of time before we see other extreme sports appear in VR. Of course, these are for entertainment while others could be developed from a professional/military perspective, but the technology has plenty of potential to evolve even further.

Are you interested in playing sports with a virtual reality headset?