Why AndroidPIT is no longer only writing about smartphones
Update:

Today's topic: Imaging/Drones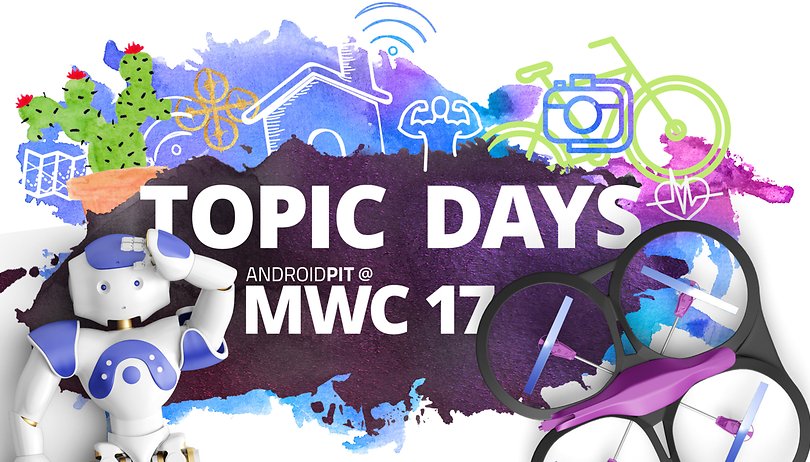 Do you remember the first time you held a smartphone in the palm of your hand? What went through your head? Was it a spontaneous buy or did you put in weeks' worth of research just to find the right one, and once you did get it, jumped for joy like a small child? And how has your life changed since? How often do you have your phone in your hand to check emails, messages, appointments and the like?
AndroidPIT was born eight years ago. Upon its creation, the iPhone had already been around for about a year. Though many were skeptical about the success of overly expensive phones, we hit the nail on the head: these things would become the mediums with which we would communicate and interact with one another. And with the arrival of apps, what you could do with your smartphone skyrocketed. It was an exciting time in technology that directly impacted the lives of countless people. At the time, every new arrival was closely followed. The possibilities seemed endless.
Smartphones have become commodities, while other areas in technology are writing history
Now, what occurred to PCs before is now happening with smartphones. Innovations are few and far between, they are only evolving. This in itself isn't so bad and can be perceived as a normal phenomenon. There is no longer the sense of urgency to report about every new arrival on the market. We need to look to what's rocking the boat now. Twenty years ago technology moved into our daily lives, when PCs became a normalized tool. Now, I am certain that the next thirty years will be the most life-changing.
We will grant other technologies our full attention for an entire day
MWC will officially start on Monday, though press conferences from the biggest names have already gone under way on Saturday and Sunday. We'll see a lot more than we have seen in the past, and report about it. We're going to be concentrating on four themes: Internet of Things (IoT), Wearables and Fitness, Imaging and Drones and finally Virtual and Augmented Reality. These will be our "Topic Days", the schedule for which you can find below. Starting on Tuesday, we'll be (almost) exclusively providing you with information on the respective themes.
Topic Days Overview:
| | |
| --- | --- |
| Tuesday, February 28 | Smart Home/Internet of Things (IoT) |
| Wednesday, March 1 | Wearables/Fitness |
| Thursday, March 2 | Imaging/Drones |
| Friday, March 3 | Virtual & Augmented Reality |
Don't worry though, this doesn't mean that we won't cover Android anymore. We simply want to broaden our scope to follow the times and cover other topics that deserve our attention, as they are changing our lives now and will continue to do so in the future.
Now, we need something from you, the readers: in the next week, give us your feedback about what you think about our new themes. Do you think AndroidPIT is moving in the right direction?