Which Android tablet should I buy? Our tablet buying guide will help you choose
Tablets come in a dizzying variety of shapes, sizes and prices - deciding which one to purchase can be a daunting task. To choose the right tablet for you, first you need to decide what you want to use it for: reading the latest true crime thriller, playing games where you fire avian creatures at green pigs, or something with a more professional focus. Whatever your budget, our tablet buying guide has the advice you need for buying an Android tablet.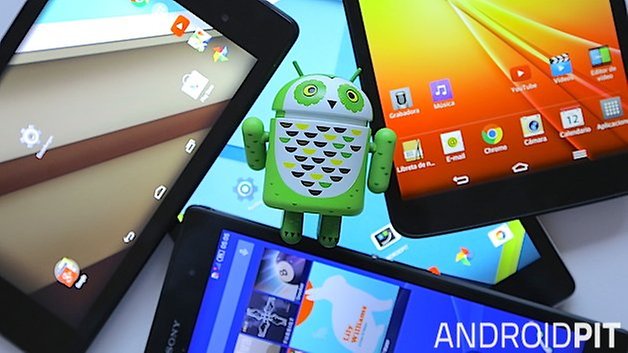 Price
Price will vary for many reasons, and seemingly small differences in components can still mean a big difference in price. They key to getting good value is to determine which features you must have, and which you can live without. These features will become clearer as we go on but remember, more expensive does not necessarily mean better.
Screen
Several display technologies exist, but not all are created equal. While it's true that within indoor environments any tablet screen should be easy to view, outdoor visibility can vary. Before buying a tablet, ask yourself "where will I use my tablet?" Depending on the answer, you'll get an idea of what kind of screen you prefer.
There has been tons of research carried out regarding screen technology, but a general rule is that LCD screens tend to perform better in direct sunlight compared to AMOLED, which is one of the key considerations for prospective tablet purchasers. However, LCD screens also tend to have less contrast, meaning the actual image quality may be inferior to AMOLED (depending on how much you like contrast). There really there is no clear winner, so go to a store and compare a couple of devices to see which you prefer.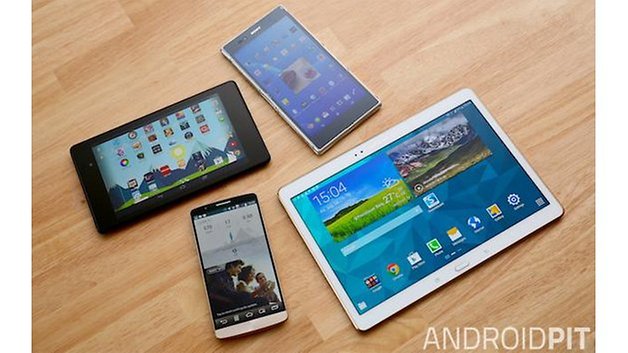 Resolution
What do you want to look at on your screen? If you want to watch HD movies or play high-end games, you really have to pay attention to the screen resolution of the tablet, as well as its pixel density.
You will hear terms like HD, FullHD and QHD with regards to display resolutions, and really all this means is the number of pixels present. HD represents 1,280 x 720 pixels, FullHD is 1,920 x 1,080, while 2,560 x 1,440 is reserved for the QHD moniker (the same resolution as four HD panels but in the same amount of space as one). The amount of detail will be more impressive on a device with more pixels, and this is an area which can really determine the price-point of your device. Of course, refresh rates and GPU performance are other factors to consider, but that is a discussion for another day.
You will be able to use the same applications, play the same games, view the same videos and websites, no matter what resolution your device has - so your screen resolution choice is purely an aesthetic one. However, once you see a QHD device displayed next to something with 1,024 x 768 pixels you may find it hard to opt for the lower resolution product.
Size
There is no "standard" size, but most models are 7, 8 or 10 inches. To make a decision on tablet size you must ask yourself what you intend to do with it? If you want to find an alternative to your PC computer, maybe choose a larger 10-inch device, if you want to carry it around with you outside of the house, then you may prefer a smaller size.
Another big thing to consider with the size is the amount of typing you will do with it. Try to use the keyboard of a few different tablets to assess how they handle. If you're going to be writing a lot of emails, a larger on-screen keyboard may help.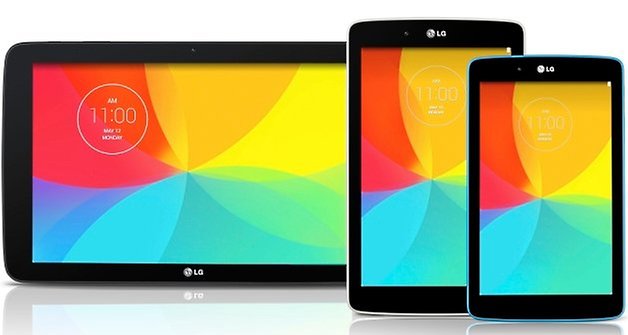 Android version
Considering the Android version of your device is essential if you wish to use the latest apps from the Play Store. Fortunately, you don't have to really worry about this if you are buying a device from a popular store. If it is still being sold on the shelf, you can bet it isup to snuff for the current apps available. The latest version of Android is KitKat 4.4.4, with Android 5.0 L being released within the next month or so.
Even if the device you want doesn't come with 4.4.4 KitKat out of the box, if it has been released within the last year or so it will likely be able to be updated instantly, and the majority of apps work with much older versions of the software anyway. It's usually only in performance intensive apps (like games) where the later versions are a requirement.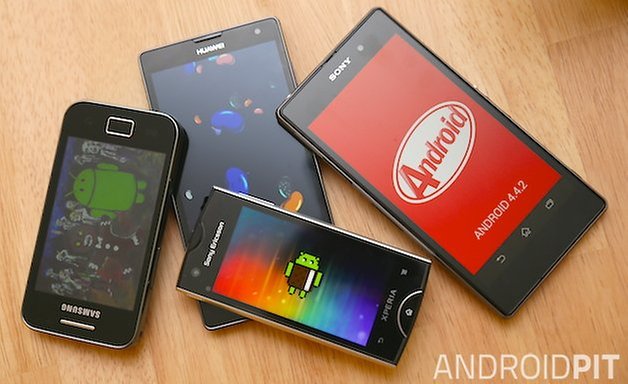 Processor
We suggest finding a device with a quad-core processor or better if you are buying a modern tablet; they are more efficient, the device will run more smoothly, and it will be more "future proof" than with a dual or single core processor. Nothing is worse than having your tablet freeze in certain applications, or struggle to open the calendar app, so go for as high a processor speed as your budget will allow. Processor speed is measured in gigahertz (GHz), and good current processors are around 2.0 GHz and above.
Memory
Memory is split into two areas: RAM and internal storage. To keep things simple: the more RAM your tablet has, the better it will perform, and thankfully the numbers are pretty simple. Don't go below 1 GB, because the device will struggle with newer apps and Android versions. I'd try to secure at least 2 GB of RAM if possible.
Internal storage determines how much "stuff" you can save on your device and how many apps you can install. Size can vary quite dramatically, with smaller devices usually offering offering 16 GB. Again, your choice depends on usage, if you intend to load it up with movies, you may need higher internal storage. If you are the kind of person who doesn't know what storage is, you will likely get by with whatever comes as standard on the tablet.
It's also worth noting that some tablets come with a microSD card slot, which means you can add further storage down the line if you find you have run out. MicroSD cards are fairly cheap, so consider getting a device with lower storage capacity if it is expandable. Also be aware of the issues with Android KitKat and microSD cards. Please be aware that your RAM will not be upgradeable at any point, so it's best to go high with the initial purchase.
Weight
Tablets can be heavy and often you will want to hold onto yours to operate it. There is no real benefit to a heavier tablet, so choose lighter if possible, because carrying a heavy tablet for an hour can be tiring, whether it's in your hands or your backpack.
Best cheap Android tablets under $200

Camera
No matter what, it is unlikely that your tablet camera technology is going to supersede that of your purpose built digital camera, so consider how much you will use it for taking pictures before shelling out for the tablet with the best camera. When looking at cameras, higher megapixel (MP) count is generally better, but not always (as you can see in our Moto X (2014) vs Moto G (2014) camera comparison), so this another area you will find affects the device price quite seriously.
Battery
If you want to use your battery outdoors, battery life will likely be an important factor to you. The battery numbers quoted by manufacturers are never accurate, and always present the best possible outcome in the most ideal circumstances. Battery capacity is measured in milliamperes per hour (mAh), with, once again, a higher value being better. Of course, battery optimizations and software tweaks can make a massive impact on battery life, so things can be improved miraculously simply after an update, but you're still better off getting the biggest battery you can.
After-Sales-Service
This facet of tablet purchasing is often overlooked, but I can't stress how helpful it can be to have purchased your tablet from a seller who is, you know, helpful. Being able to receive assistance can be invaluable and ease a lot of stress, especially for first time buyers, or those less familiar with the ins and outs of Android software. It's something to think about.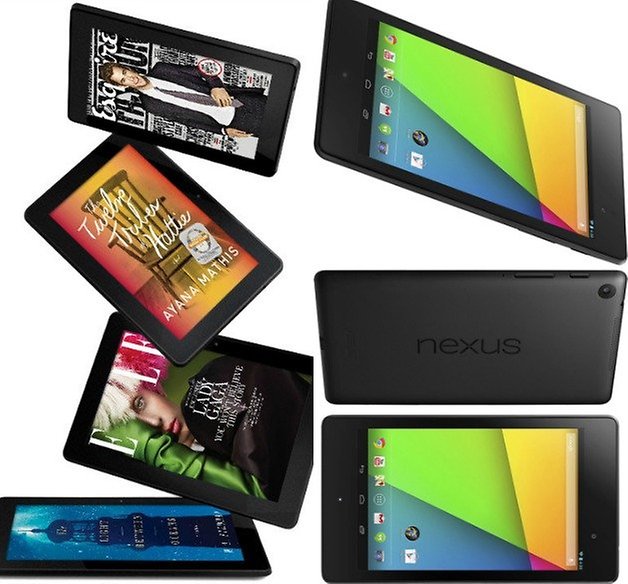 Conclusion
If you're hovering between a few different models, the best thing to do is try them out for yourself. No matter what you read online, people have their own individual tastes. Head over to the AndroidPIT forum if you have any specific questions, and I'm sure users with that device will be happy to help out.
With Christmas around the corner, are you considering buying a tablet?
Based on Joséphine Dusol's original article for AndroidPIT.fr.