Ok Google: What did the 2017 Pixel event deliver?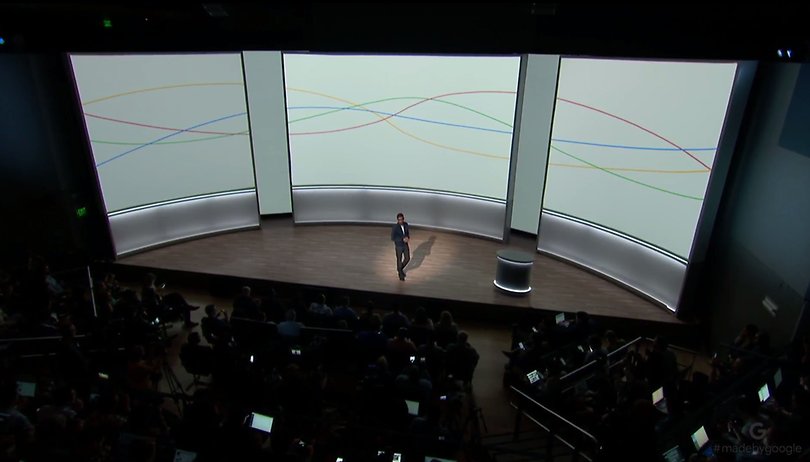 After the Pixel event, we finally know what Google had been cooking up these past few months. The new Pixel smartphones may still be the stars for many, but the motto 'AI first' meant the show guided us through the lens of something different—The extended smart world where Assistant is the master of ceremonies. And the smartphone is just the messenger.
Let's be honest though: The second generation of Pixel phones turned out less impressive than hoped. But that doesn't mean they aren't great. Google did manage to nail one thing the first-generation Pixels didn't: Design. The large Pixel 2 XL has a totally modern, bezel-less look. Although curiously not the case for the smaller Pixel 2, there was no reason to expect a design with smaller edges. All in all, Google has released a solid new version of the pixel smartphones. The real news for Pixel 2 was actually not mentioned on stage: Now there are guaranteed Android updates for three years. Project Treble sends its love.
But the big question on everyone's mind is: Will they succeed? Starting at $649 for the Pixel 2, Google's new premium phones start at quite a high price point considering the other flagship options out there. Of course the new Pixels can easily be considered high-end devices, especially in the face of a sharp rise in prices for similar phones in this bracket. However, there's no doubting the new Pixels are a little bland when compared to the recent competition. And while most phones witness a significant price drop at some point, the original Pixels did not—there was indeed a small reduction in price, yet no significant downgrade. Given Google's sales strategy, this is unlikely to change this time around.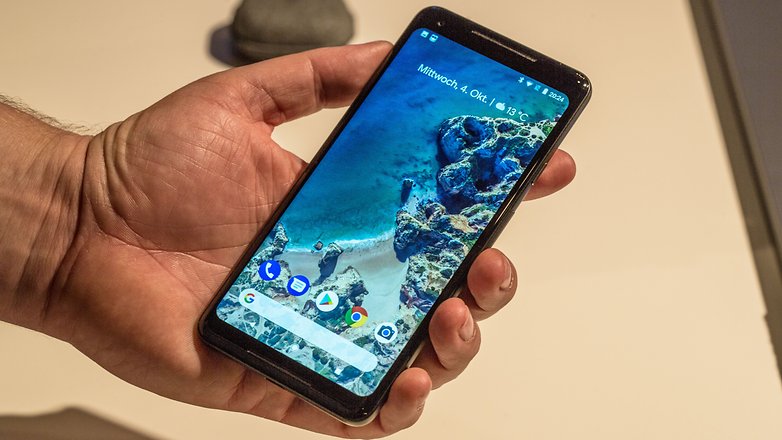 Keep an eye on Assistant
Sure, the second-gen Pixels drew in the crowds. But if you know Google, it's clear the phones were bait for the real focus of Google's event—software and cloud services, namely Google Assistant. Since May 2016, Assistant has been appearing in almost every Google news item. It's no surprise then that the Pixel smartphones are the first logical vehicle—only here can Google integrate the Assistant to its own liking without restriction. Google could also open its software to partners to customize and spread its software. But anyone who looks at the state of software maintenance among Android manufacturers knows that if Google wants to launch its Assistant and Cloud services, it clearly cannot rely on any third party manufacturers.
Services like Assistant (or Amazon's Alexa for that matter) herald a new era. Above all, voice control changes how we deal with modern technology. If you want to stick with Google, Assistant is going to be a part of the experience. Assistant is a software service that can run in sync with many different devices: headphones, speakers, VR glasses, televisions, PCs, notebooks, smartphones, home appliances, to name but a few. The Assistant connects all these devices and creates a networking language that allows intuitive central control and monitoring.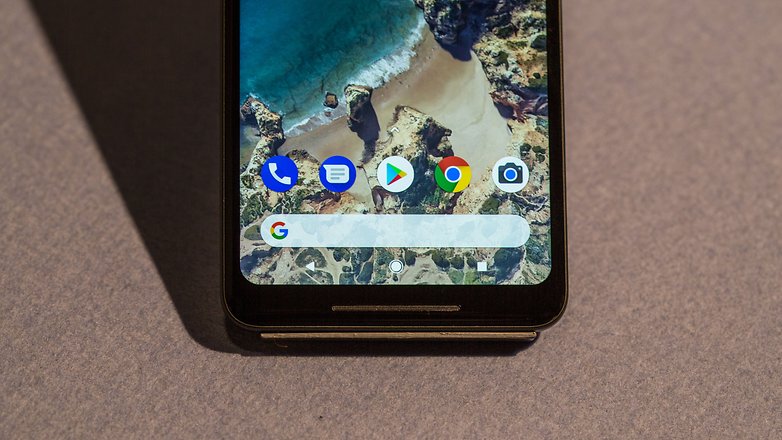 Machine learning becoming ubiquitous
Machine learning aims to ensure that users no longer have to control all the manual, potentially cumbersome processes. With one spoken "Ok Google, start (insert movie title)" a 'futuristic' smart home can turn on the TV, configure the AV receiver to the right sound settings, and select the right input sources. Assistant doesn't care whether I say these magic words to my smartphone or my Google Home device. The advanced networking necessary for this and more is not quite there yet, but this is the vision behind Google Assistant—to be a central hub for all environments in daily life.
Enter Google Home Mini. This is a gadget that expands the smarthome's Assistant network with little effort. But Google Home may not the best choice for every home. The tech is still relatively new so not every user will be willing to put up with the current gaps in the smarthome concept to get the real added value Google Home brings. One obvious obstacle is the costly investment one must make in well placed loudspeakers all over the home, for example. How many Google Home Mini or Max devices will you really need for an entire house?
This new emerging tech also brings raises questions around a sensitive topic: user privacy. Machine learning works because users share a lot of data about themselves and their environment. But how, where, and if, that line will be drawn by Google is unknown. These networks are currently being built around a grey area, and many, if not most of us, do not know how all these wonderful smart gadgets actually work.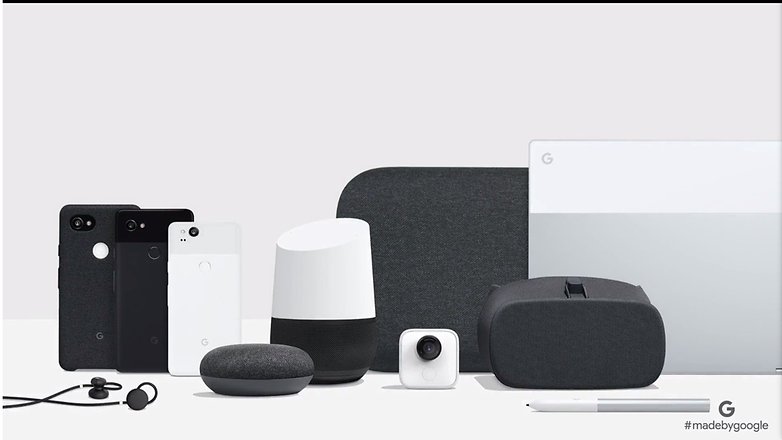 But if they put Assistant into speakers of many other brands, Google can create a win-win situation. The third party specialists bring in their sound know-how, but do not have to develop all the Assistant functions. This is where Google benefits from additional reach and control, because Google can take care of setting a lot of guidelines for Assistant implementation. And everyone is looking forward to a wider choice where Assistant is also available.
AR and VR: Still works in progress
It's obvious that Google still has some ways to go on two fronts: Augmented and Virtual Reality. Google Lens has now made the first official move to lure Augmented Reality developers away from ARKit, but it really needs a working ARCore. Apple has already shown it has a good head start here and will likely stay that way for a while.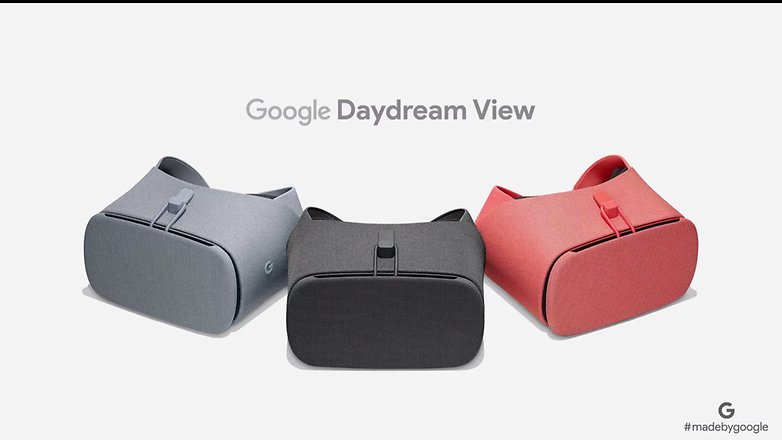 In the VR arena, Google has also obviously slammed on the brakes. The new Daydream glasses are a little refreshment, but nothing more really. Independent Daydream headsets remain but a promise for the future as this year, it looks like it will probably be nothing more than that.
Now that Microsoft has made a splash with mixed reality headsets and Google just showed us some small steps backwards, the world is now eager for the Oculus Connect 4: In a few days, Oculus will presumably show its independent VR headset with the code name Pacific.
Google smartphones: What's next?
Just because Google is quietly brewing it's smart ecosystem through software, further development of its smartphones will be exciting. With the HTC deal, the number of employees has increased by roughly 2,000. And even if some of these new Googlers have already worked on the Pixel smartphones before, this doesn't mean they will all be tasked with the next generation again. So now there are just more resources for Google's hardware ambitions.
This raises new questions for Google. Will they remain with the annual release cycle? Is the pure premium strategy sustainable for them in the long term? Shouldn't a proper Nexus successor be created for developers and wouldn't that re-capture the middle class with phones that fit strategically into Google's goals? One thing is for sure, there's a lot more at Google that Rick Osterloh and his team have to work on for next year.
All in all, Google has fulfilled a promise that is now about a year old: At the time, Hiroshi Lockheimer said the Pixel Event 2016 would be talked about for a long time to come. Somehow it feels like it's really this year's event that has fulfilled the promise.
What are your thoughts on the Pixel Event? Was there anything for you? Or is Google moving away from what you'd really like? Let's discuss.