What Project Tango is and why you should care - a lot
Update:

Lenovo announces first Tango phone!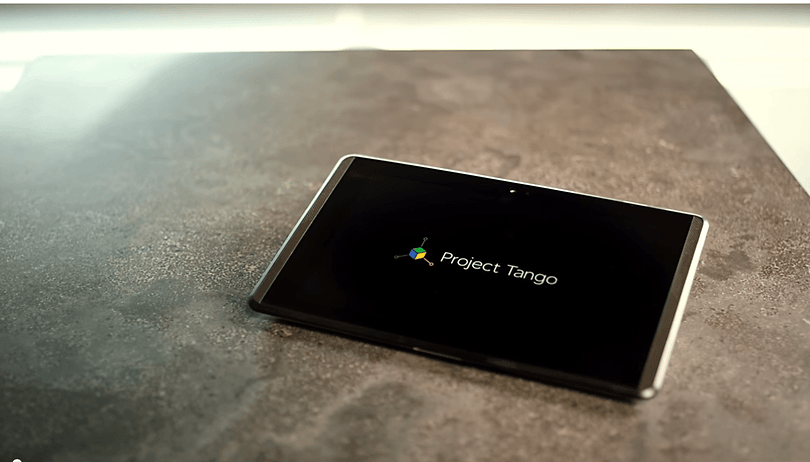 Virtual reality has generated a lot of buzz this year, but augmented reality has finally taken off alongside it. Project Tango is Google's expression of serious intent in this field, and it recently demoed the tech at I/O. Now, Lenovo has announced the world's first Project Tango smartphone: the Lenovo Phab 2 Pro. Here's what Project Tango is and why you should be excited for it. NEXTPITTV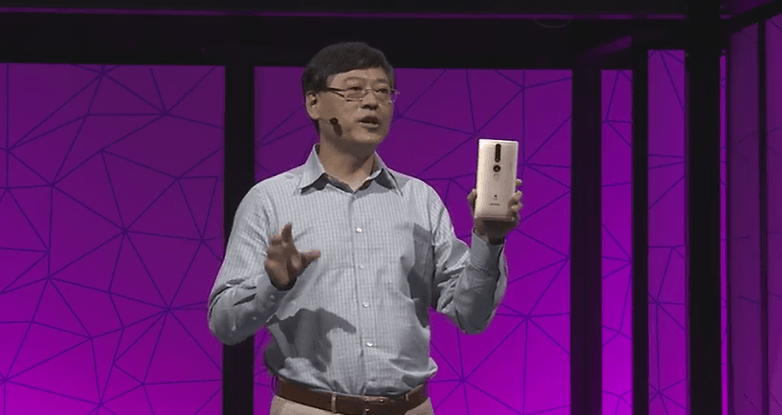 What is Project Tango?
Project Tango is a Google project aimed at bringing augmented reality to smartphones and tablets. It uses 3D motion tracking and depth perception to allow a device to know where it is relative to its physical surroundings.
There is a development kit already available, which is designed to allow developers to start playing with the tech and begin building apps, and Lenovo is working on the first commercially available Project Tango smartphone, set to see sunlight this June. Keep scrolling for more details on this.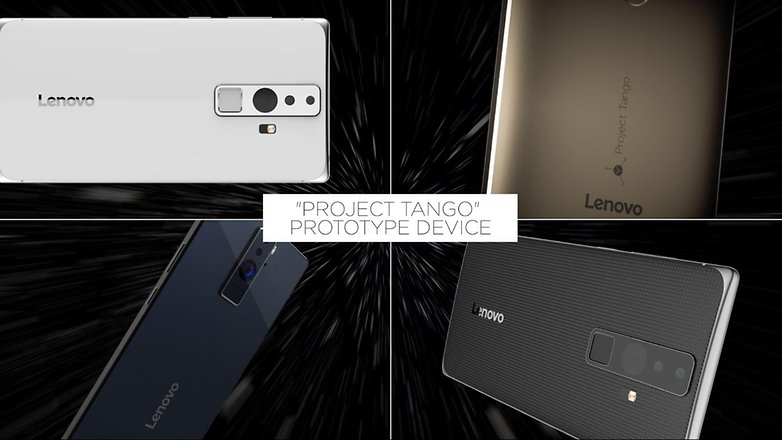 Project Tango could well be a centerpiece of Google's upcoming I/O conference. Augmented reality intersects with virtual reality in many ways and Google has established its own Virtual Reality division that encompasses Project Tango. Google is said to be working on a stand-alone headset that will be sturdier than Cardboard and more comparable to Samsung's Gear VR.
None of this is confirmed through the mouth of Google, but the rumors are so potent and numerous that it's difficult to deny the air of expectation.
Lenovo Phab 2 Pro
Lenovo announced the world's first Project Tango device at the Tech World 2016 conference. The Lenovo Phab 2 Pro is a huge 6.4-inch phablet that feautres an IPS display, 4,000 mAh battery and not two, but four cameras. On the front is an 8 MP camera, while on the back are 16 MP RGB, depth and motion tracking cameras.
These cameras measure the space of the environment around you and create augmentations to it, similarly to the way virtual reality can create an immersive digital experience. The Phab 2 Pro will cost $499 unlocked from Best Buy and will be available to buy in September.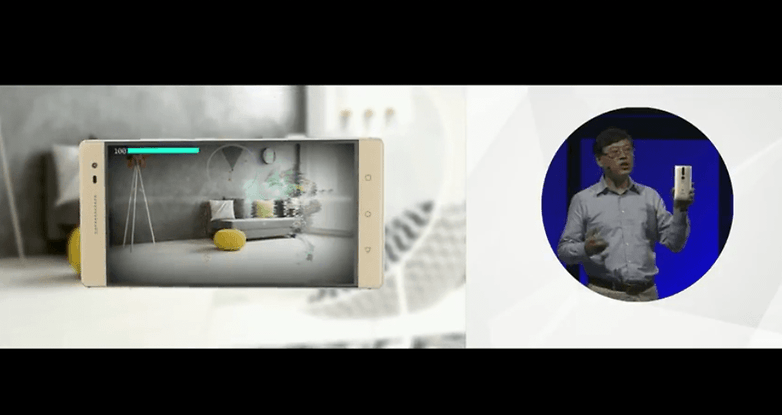 What's the difference between virtual and augmented reality?
Virtual reality, as we have it now with the Gear VR and Oculus Rift, creates an entirely virtual world or a way to view entertainment. Place the headset on and you're immersed in space, a concert hall, an ocean, or a video game.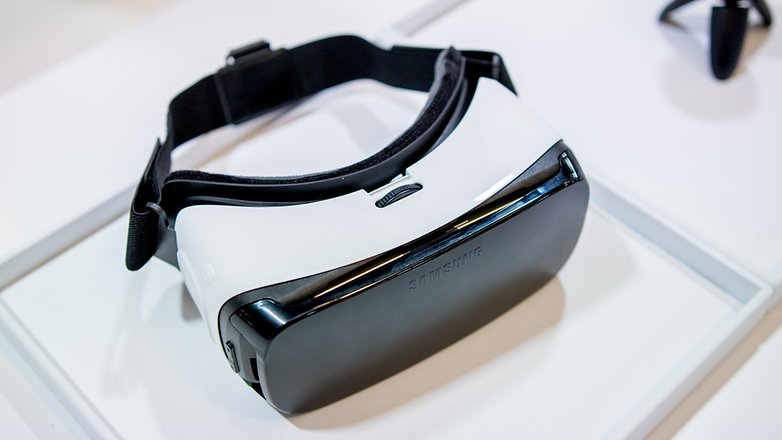 Augmented reality enhances physical reality by adding to it or masking over it. This can be in small ways, such as seeing a poster on a wall that isn't really there. It can also be in huge ways: everything can appear different. A person could look like a tree and buildings could take the form of huge stacks of cardboard.
There is a crossover between virtual and augmented reality here that will likely occur, creating a new reality over the physical world. Our senses could eventually be made to feel, smell and hear, through nanotechnology, exactly what was being fed to us through this VR / AR hybrid. A new hyperreality would be born where the virtual is indistinguishable from the real.
This is a long way off, assuming it ever happens. But despite sounding like science fiction, it is the logical route for the technology to take and the potential it has to change our lives is immense.
What can augmented reality do?
Although it's early days for the technology, augmented reality is able to map real-world surroundings using 3D motion- and depth-tracking technology.
A smartphone or tablet with these capabilities will know where it is located in space relative to its surroundings. This means it can map an area and then have digital objects interact with the environment. Using the tablet, you can throw a ball that will bounce off the digital walls the technology has mapped (see this demonstrated in the video below). Essentially, it's the virtual interacting with the real.
When the technology is paired with a headset you could look up at a dinosaur skeleton in a museum and layer over it with organs, muscles, skin; look at a city landmark and see it as it was a thousand years ago. You could walk down the street and see the route to your destination overlayed on the road. Or your office desktop could be entirely virtual, offering 3D file storage and presentations of graphs, for example.
The potential AR has for gaming is also huge. Imagine standing in an open park with friends, playing a live action game, or playing a game of Monopoly where your properties grow right there on the board in front of you. First person shooters could be played in huge halls, or outdoor settings, with obstacles which are mapped to look like anything you might imagine. It would be like laser tag – but way more immersive and realistic.
For learning and unfamiliar tasks, AR can provide assistance, too. Imagine looking into a car engine and seeing an annotated guide overlaying all the parts, instructing you on what to do.
When can I get it?
Project Tango is still in the prototyping phase, but a developers kit is available. At CES in January, Lenovo announced that it's working on a Project Tango smartphone for the consumer market. Lenovo said the device is scheduled for a summer release, so our first taste of the technology is not far off.
Update: Indeed, Lenovo has stuck to its schedule, and on May 10 the company released a YouTube video for its second annual Tech World event, promising innovation aplenty, with the star of the show set to be the Project Tango smartphone.
Lenovo Tech World takes place on June 9 in San Francisco. So, in under a month, we will see what the company has managed to pull off with its as-yet-unnamed device.
Project Tango at Google I/O
Google has now confirmed that is is incorporating VR functionality into Android N, making the VR experience smoother through a more effective utilization of our smartphones' computing power.
At Google I/O, on May 18, Google held a presentation dedicated to Project Tango. Over the course of an hour, Google demonstrated the real-time depth perception capabilities by creating a point cloud of the I/O stage and mapping a virtual world over it, replete with plants and deer.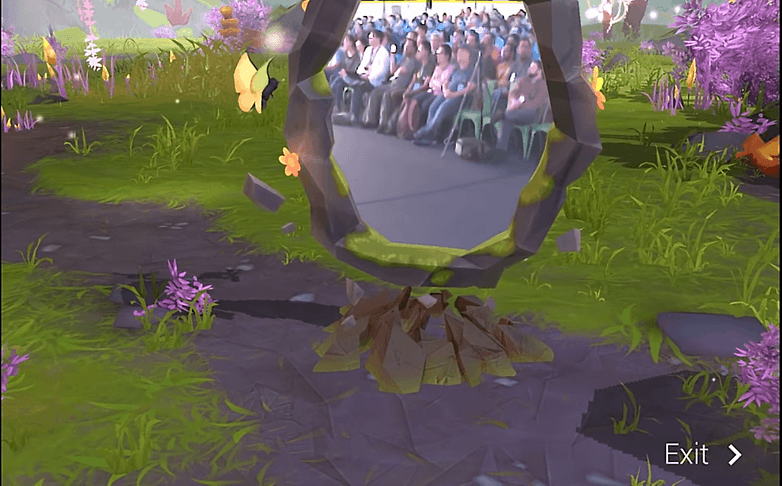 There was an app demonstrated that can be used to accurately measure your environment, in straight lines as well as volumes, a feature which could be used to size up a fitted kitchen or get the right-sized shower rail. You can also model the inside of your home with 3D furniture.
Then the was an app created for the American Museum of Natural History. The demo was based on the evolution of dinosaurs into birds. The app lets users place dinosaurs in their surrounding environment that they can interact with by bringing up information cards on different parts of the animal or taking photos with them. The dinosaurs can even be resized to get an accurate sense of their size.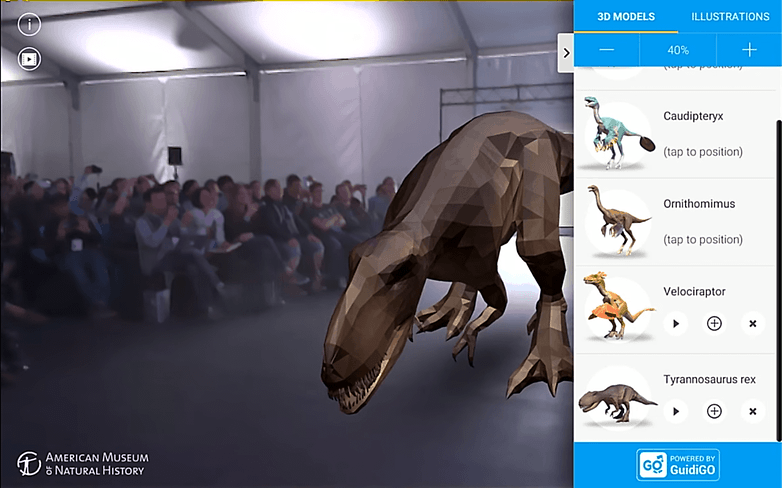 You can watch the whole presentation on YouTube.
Let's just say that VR, and its more impressive cousin, AR, are making strides towards our smartphones. Google has an eye for the technology to become as ubiquitous as GPS, something that no phone will sell without. With the might of the Android-maker leaning towards this goal, it's difficult not to have high hopes.
Are you excited about augmented reality? What useful applications do you think the technology might have? Let us know in the comments.