What Google left out: HTC Volantis aka Nexus 9, Google Glass and Google+ [updated]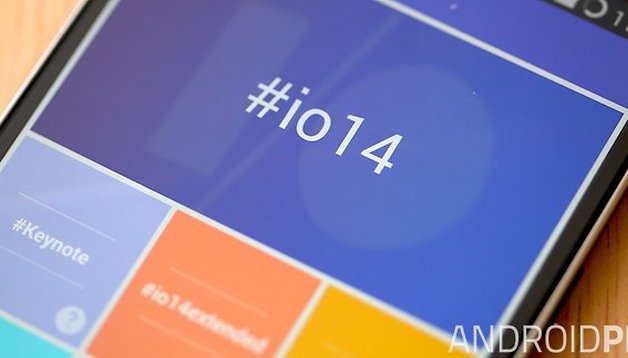 At the Google I/O keynote, the presenters showed off Android 5.0 Lollipop. There were many interesting things discussed at the Google's developer conference kick-off, but there were a few things we were hoping to see more of, or have unveiled, which Google didn't even make a peep about: HTC Volantis (Nexus 9), Google+, Google Glass and Android Silver. Update: the HTC Volantis resurfaced in some pretty dubious leaks by the famous rumor-starter @evleaks.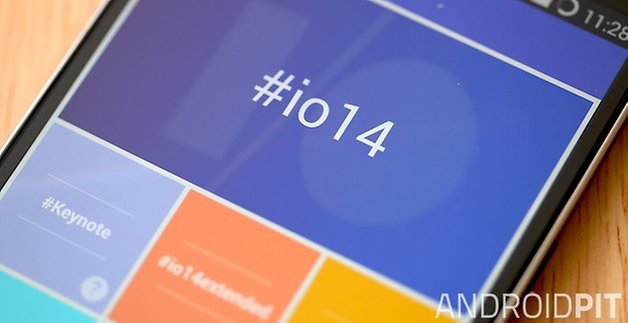 Google Glass
Google Glass Explorer Edition is the developer version of Glass, and we had expected them to talk more about its development during the Keynote, but there was no mention of it at all. For the time being, Glass is only available to the general public in the USA and the UK, but for a pretty penny (1,500 USD and 1000 GBP). The problem with Glass, is that despite the efforts put into the project, it still remains a thing for niche groups and ''nerds''. Plus, it still isn't what I would call stylish, though designers such as Diane Von Furstenberg are trying to change this. What's more, Google Glass has a built-in camera, which many are sceptical about, however the fact that you can snap a pic simply by asking for it with voice commands, of course hands-free, is definitely an advantage.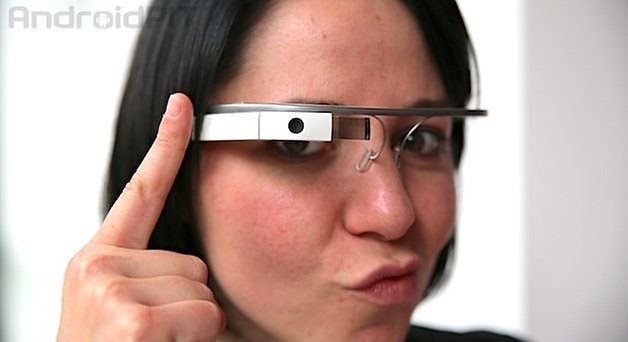 The thing is, if Google really wanted to get this to the general public, they likely would have already. The company is likely taking a step back and will keep on their slow and steady marketing tactic in trying to make it socially acceptable.
HTC Volantis
We'd heard a bunch of HTC Volantis, or Nexus 8.9, as the Google I/O approached and when Pinchai made his closing statements at the Keynote, we realized that there would be no Nexus Volantis coming. The mythical tablet was said to have a 64-bit Tegra K1 processor, a 2K display and other draw-dropping tech specs, which at first seemed like it would have made sense during the keynote considered Android L was announced to support 64-bit processors. Also, we had heard that Android Silver might also be presented, this new project rumored to replace the Nexus line, but instead, Google announced Android One, a smartphone for less than 100 USD that is destined for developing economies. On that note, Google just confirmed that the Nexus line will continue, so we just have to wait and see.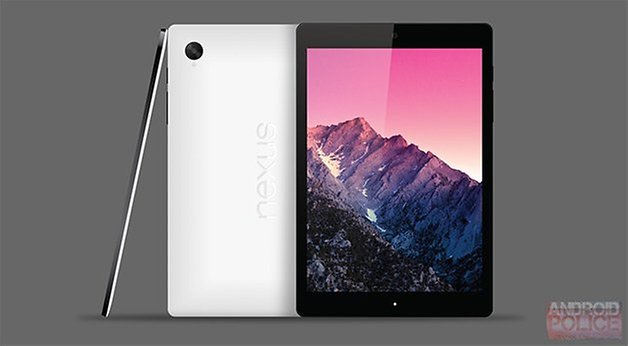 Google+
Though cross-platform integration of Google web and mobile services was at the center of the Android L presentation, Google+ was left out. This is probably because Google+ boss, Vic Gundotra, quit the company. With the integration of Google services into one coherent platform, Google+ will likely remain a simple way to stay connected to the Google services. In other words, Google+ will be replaced by the entirety of Google services. And everything points to a change in this direction: for example, the notifications design is identical design (or almost) between Android L, Google Now and YouTube, Google+ and the Google Play Store. It should also be noted that Google+ on Android has already integrated some design elements from Android L, particularly the floating icons to create a post.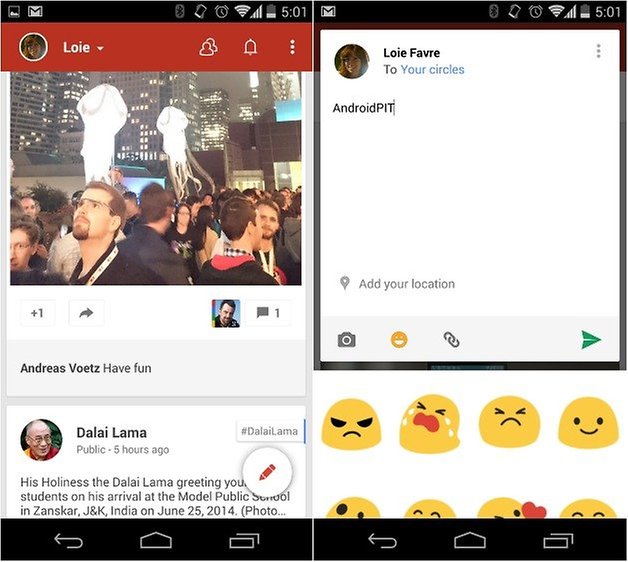 Google+ could very well become a simple platform for social media that will represent Google services: YouTube, Google Play, Android, GMail etc.
What they did present though, which came as a suprise, was Google Cardboard, a DYI virtual reality viewer than you can either buy from Google or make your own, in that you insert your smartphone and install the app.
Update 30.06.2014
A new leak of the Nexus 9 aka why can't leakers take decent quality pictures!