Vivo 'Waterdrop' is coming to the MWC with an unprecedented design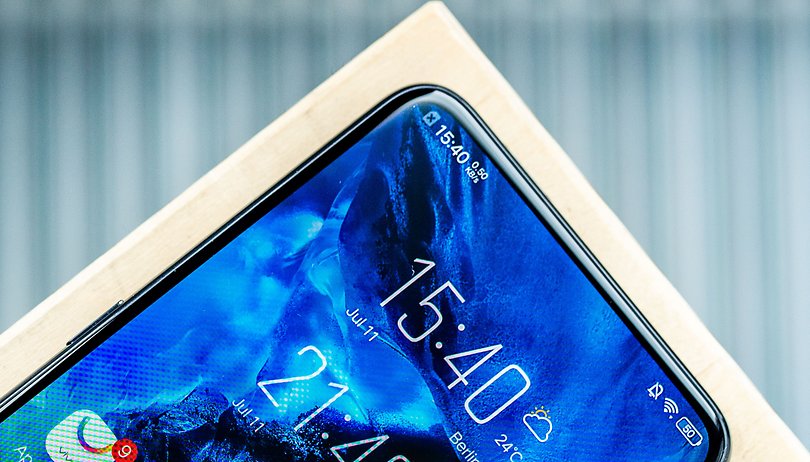 It's almost been a year since Vivo amazed the world with its futuristic smartphone prototype called APEX and shown behind closed doors during last year's MWC in Barcelona. The concept was then transformed into the device launched on the market as Vivo NEX. It seems that this year the Chinese company is preparing to impress us again with a design never seen before in a smartphone. What should we expect?
During the MWC 2018 in Barcelona, at a closed-door conference, Vivo presented a prototype smartphone called APEX, which garnered a lot of attention thanks to its unique full-screen design and its pop-up camera. It seems that OPPO's sister company is preparing to revolutionize our ideas about smartphones once again. Of course, it is the reliable leaker Ice Universe that gives us some idea of what we can expect.
Crazy phone have begun to leak, it is said that this is vivo a mysterious smartphone code-named "The Waterdrop", this phone will subvert people's past perception of smartphones, this is the back of the phone design, play your imagination.
Coming soon! #CES2019 pic.twitter.com/TNN1ht5NVZ


— Ice universe (@UniverseIce) 10 gennaio 2019
The new prototype 'Waterdrop' is allegedly inspired by a cosmic detection from a the novel The Three-Body Problem, and thanks to two tweets published yesterday evening, we can have a sneak peak at the supposed design.
"The Waterdrop" is inspired by the cosmic detector in the novel "Three-body"
I can guarantee that you have never seen a similar phone design, this is the first time in the history of mobile phones. pic.twitter.com/hPzljSAat2


— Ice universe (@UniverseIce) 10 gennaio 2019
The smartphone looks completely rounded and covered with a glass that curves very conspicuously to the sides, in a way brings to mind the first model of Honor Magic presented a few years ago. What seems to be missing, however, is a metal frame that holds the two halves of the smartphone together. In addition, the second tweet allowed the imagination of many users to run wild. Some speculate the device will have no physical keys.
vivo "The Waterdrop" second photo, side view, what did you find? pic.twitter.com/1XZdPd7xKq

— Ice universe (@UniverseIce) 10 gennaio 2019
There is currently no further information on the subject, but we expect new leaks as the Catalan fair approaches.
What do you think of the 'Waterdrop'? Let us know in the comments.