[Video] What Your Phone Company Knows About You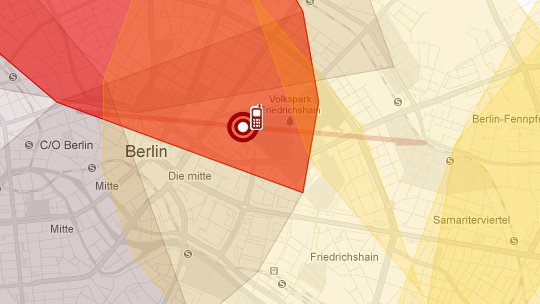 The Carrier IQ controversy brought the issue of data privacy to the center stage when it was discovered that a secret application installed on Android smartphones by U.S. carriers had the power to log keystrokes, store text messages and even record phone calls without owners realizing. While all the major carriers were quick to uninstall Carrier IQ software (or deny that they were using it in the first place), many of these same carriers continue to collect sensitive user data.
In the European Union, it's the same deal. Carriers have the right to store information on who you talk to, when you talk to them and wherever you go with your phone for at least six months and up to two years.
Malte Spitz, a German politician, was alarmed about the new EU directive allowing carriers the right to store tons of sensitive user information, so he asked Deutsche Telekom (T-Mobile) for all the information they'd stored about him in the past six months. He wrote to his service provider over and over again, but they refused to provide him with any information. Finally, he sued.
Deutsche Telekom relented, sending Spitz a dirty brown package containing a CD with 35,000 lines of data. At first, Spitz was baffled by the code. But gradually he realized his entire life was contained in it. Six months were contained in this one file.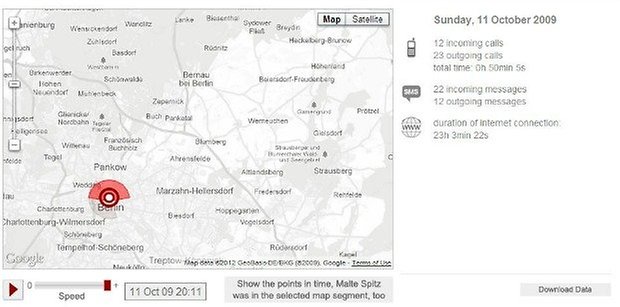 Spitz shared the code with Zeit Online, and they created an interactive map which shows how Deutsche Telekom had tracked all of Spitz's locations and call activity in the past six months. it's a real wonder to behold. You can see not just how many calls Spitz made on a particular day, but also where he was, down to the exact street address.
In the TED talk below, Spitz wonders aloud what might happen should this data fall into the wrong hands. How might have it affected the fall of the Berlin Wall had the Stasi been able to track the movement of protestors? How might this information be used by dictatorships like the Iranian regime against pro-democracy activists? Even in our own backyard, the NSA is planning on building the world's largest spy center that can listen in on conversations initiated on cell phones.
It's enough to make anyone paranoid.