Why Android Jelly Bean Is a Milestone For Google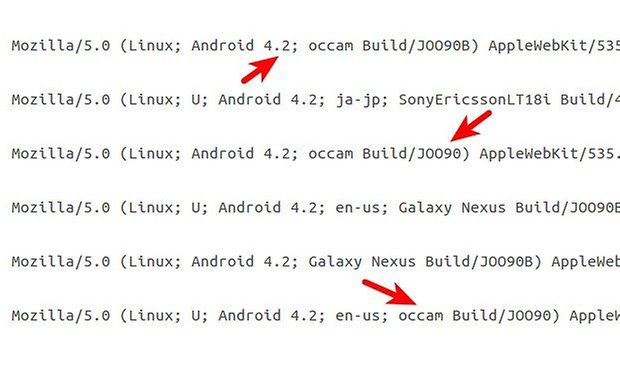 With only a few weeks left before a new Nexus device is unveiled, Google is doing something a little different: Instead of introducing an all new version of Android with the upcoming Nexus phone (or phones), they've decided to instead present it with an incremental update to Android Jelly Bean. So what changed, and why did Google decide on this course of action?
A Brief Nexus History
Not every Nexus device has debuted with a new version of Android. The HTC Nexus One shipped with Eclair, was then upated to Froyo, and then later to Gingerbread (other phones also had Eclair at the same time it did) . The Nexus S was released as the first device to debut with Android Gingerbread, which then received an Ice Cream Sandwich update. The Galaxy Nexus was the first device that introduced Ice Cream Sandwich, and was then updated to Android Jelly Bean 4.1.
The Change In Strategy
While Google hasn't spoke out on this new strategy, there are quite a few reasons for why this could be happening. For starters, this year appears to be the first time that more than one Nexus phone will be released. If this does indeed happen, maybe it would have been way too difficult this late in the year for OEMs to adjust their hardware to a completely new version of Android. With a Nexus device set to unveiled in less than 2 weeks, OEMs would have had very little time to play with a new Android source code.
The Next Level Of Android
Another reason could be that Android Jelly Bean is simply too good! While that may sound naive, its not that illogical when you think about it. While other versions of Android were certainly good, Android Jelly Bean is Android's "next level". It's damn near flawless in terms of performance, and the features it brings even have iPhone users thinking twice about our little green Andy. Perhaps Google has simply reached the stage to where they felt that adding new features and a bit more "butter" is all that was needed to keep Android moving in the right direction, especially since they have a brand new hardware sector (Motorola) to play with. As someone that's been using Jelly Bean on multiple devices for a while, I can certainly understand it if that's the reasoning behind their actions.
Software Optimization vs Creating New Software Versions
Another option could be is that Google wants to slow things down release wise. As I mentioned above, Android Jelly Bean is a game changer for Google, and now that Android has evolved to this point, a major release once a year should actually be more than enough to keep Android on the right track.
Even if all this is true, it doesn't mean that Android Jelly Bean 4.2 will be a boring update. While Jelly Bean looks a lot like Ice Cream Sandwich, the differences between these 2 versions are as obvious as night and day. While Android 4.2 might only be an "incremental update", rest assured that Google has some goodies up its sleeve.
Nothing Has Been Confirmed Yet
Keep in mind that it's totally possible I'm wrong about everything here, and that Google could surprise us in a few weeks with Android Key Lime Pie. While I don't think that this will happen, one thing is certain: From here on out, Android will only continue to get better and better.
Picture credits: engadget.com