$8.33 Billion Profit: Tough Luck for Samsung Now don't get me wrong, $8.33 billion in profit sounds pretty nifty to me, but Samsung analysts were expecting half a billion more for the tech giant's Q2 earnings. So while Samsung execs may be disappointed, they've still got 8.33 billion reasons to be happy. And this figure is only an estimate, with full figures to be released later this month. Either way, it's still yet another record for the South Korean manufacturer.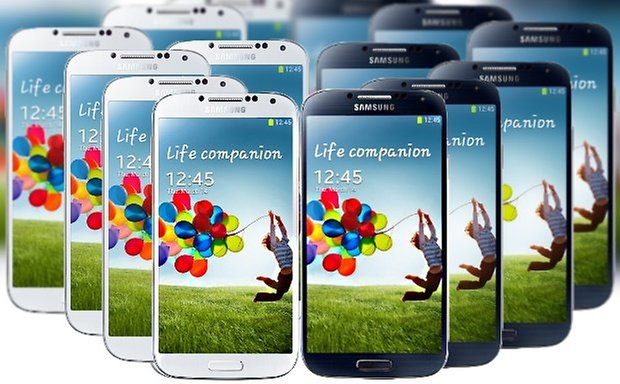 And it seems that the statistics revealed this week stating that 38% of Sony Xperia users are ex-Samsung owners. However, these ship-jumpers have apparently upgraded from the Galaxy S2, not the S3.
If Samsung manages to win back some of those exes with the charms of the S4, which has still been selling well regardless of higher expectations, then the company's figures could continue their impressive upswing. Last quarter Samsung raked in a measly $6.4 billion, so this quarter's estimate is a tidy 30% increase. And compared to seasons past, it's all looking up for Samsung. This time last year Samsung were only making half as much.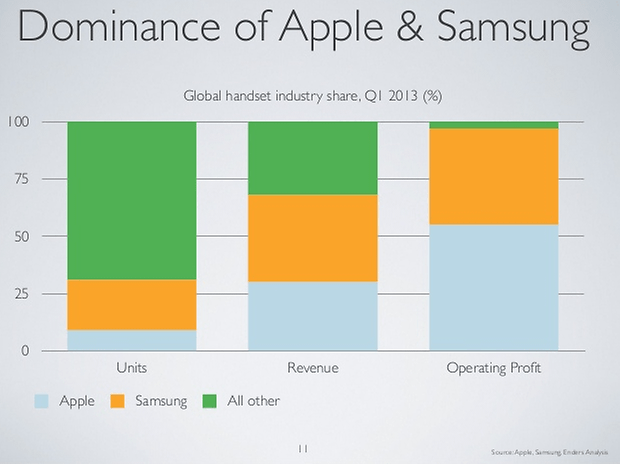 With the upcoming release of Android 5.0 Key Lime Pie, there will undoubtedly be another boost in sales as buyers look for new hardware to match the potential of their OS upgrade. But as Apple prepares to launch iOS 7 and buyers await the release of Sony's Honami device, the competition will continue to damage Samsung.
Incidentally, while Samsung boasted of selling 10 million S4's in the handset's first month of release, the iPhone 5 shipped half that in its first weekend alone. So while the S4 is a great smartphone, it's got a long way to go to cement its position at number one, even if the Galaxy S series has recently toppled the iPhone in the United States.
Add to all of this the recent market saturation of high-end devices recently and the influx of new, low-end handsets from China and the future is uncertain. With new flagship devices being launched all the time, and new smartphone companies materializing out of thin air at every turn, the strategy for Samsung going forward may need some revision.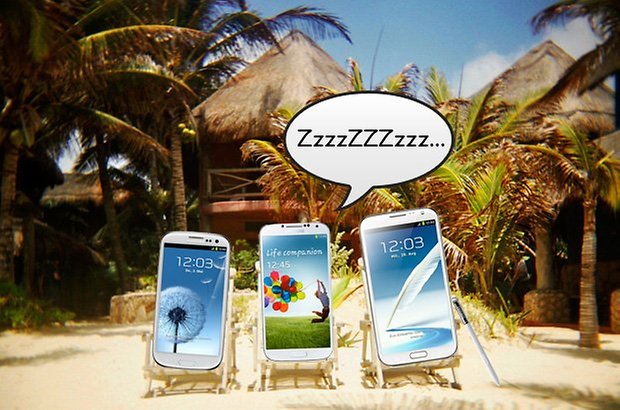 Samsung definitely needs to boost performance in the low-end sector if they want to compete with the new, cheaper handsets increasingly being adopted by the Chinese smartphone market, which is the biggest in the world. They'll also need to win back some of their lost users and hold on to the ones they have in the face of the high-end competition from Apple, Sony and others.
But of course, Samsung makes more than just smartphones, and the positive performance of their component area looks to keep Samsung making more money next quarter as well, regardless of fluctuations in the smartphone arena. It'll be interesting to see the actual figures in a couple of weeks, and to see if Samsung can move past the $10 (or even $11) billion profit mark in Q3.