#ThrowbackThursday with the Moto G 2013: The phone I'll never forget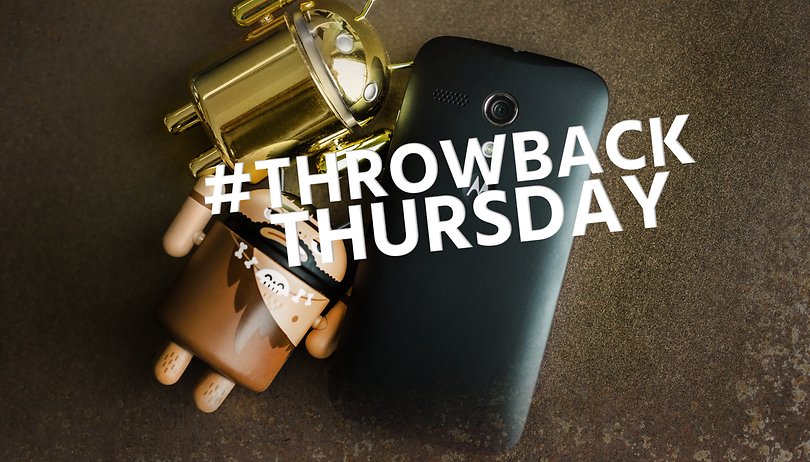 I've always been faithful to my smartphones. My HTC Desire HD – with its Gingerbread OS – stayed with me for more years than it had any right to. But with the original Moto G, I had an explosive, six-month love affair. An affair I'll never forget. NEXTPITTV
The start of something special
In November 2013, Motorola brought the first generation of Moto G to the market. Among its many highlights was an irresistible price tag and a software interface that deviated only slightly from the stock Android experience. With a 4.5-inch display, the Moto G was also part of a smartphone era where handsets weren't trying to directly compete with IMAX cinema screens for size and resolution. It was small and dainty; holding it was like holding hands with a lover.
I first set eyes on the Moto G while working at AndroidPIT when a test unit arrived for review. I used the device for a week while writing my analysis, but it was all 'strictly business'.
What I mean is, I was able to keep the Moto G at a safe distance where there was little risk of becoming emotionally attached. Test the phone, write about it, send it back. That was how this was all supposed to happen.
But then I unlocked the bootloader.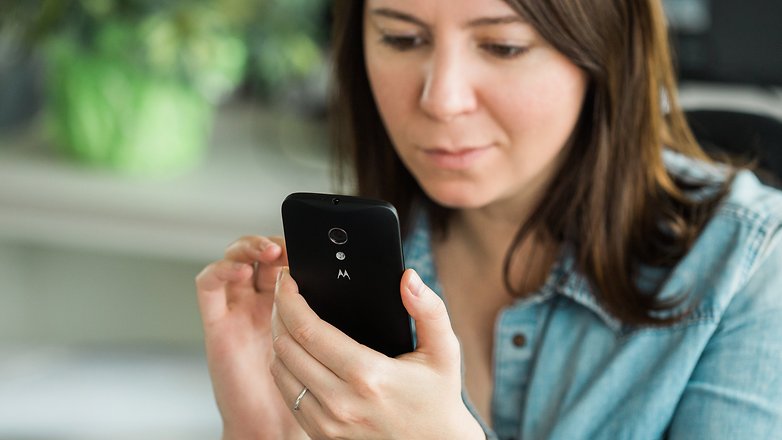 A software spot
At the time, the Moto G had captured the hearts of many in my home country (Brazil) and the Android community was booming. There were hundreds of forum posts and topics dedicated to exploring the possibilities of the device once it had been rooted. Thanks to Moto G fans in our own AndroidPIT forum, I was able to, for the first time, begin flashing ROMS. I was in love.
The Moto G's slim and light software afforded something else I had never experienced before: fast updates. Indeed, the speed at which Motorola delivered the update from Android Jelly Bean to Android KitKat was almost unbelievable, especially for a mid-range phone in 2013. Samsung's flagship of that time, the Galaxy S4, took months to receive the same update.
But what really impressed me about this relatively inexpensive handset was its talent for swimming. After 30 minutes underwater, the Moto G still worked. It worked even without any water resistance certification like the phones of today include – phones which I honestly wouldn't trust for 30 seconds in the rain.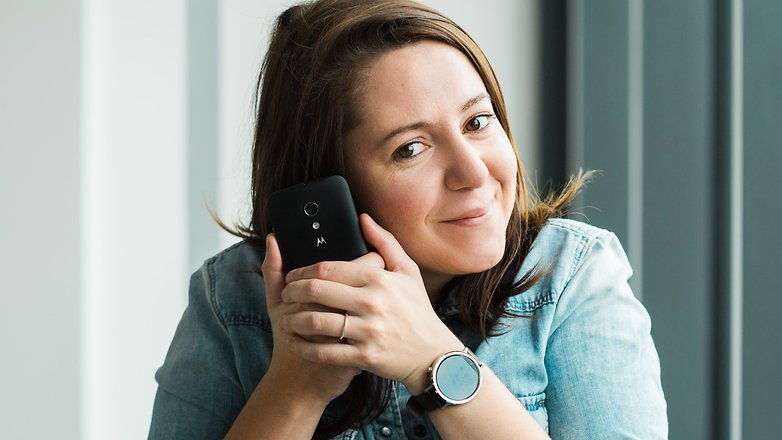 An affair to remember
Once I'd finished the review, I held onto the Moto G for another six, blissful months. A time when every weekend was better than the last and each moment was a vacation. And then, as suddenly as it came into my life, the Moto G was gone...
I lost it at a party.
However, my story with the Moto G was not over. I bought a replacement model the same week (as I was obliged to – it was still on loan from Motorola) and continued to test the limits of what Motorola's mid-range handset could do, eventually subjecting it to drop tests and even replacing its screen (the two previous videos are in Portuguese, my native language).
Sadly, after losing it once, I began to realize that the feeling I first had was gone and I slowly moved onto something new. But the Moto G still holds a place in my heart and probably always will.
Setting trends
I believe the Moto G was a watershed moment in the mobile market, especially in Brazil where cheap smartphones were often bundled with outdated Android versions and unnecessary, uninteresting applications. Today we have the opportunity to buy feature-packed smartphones, beautiful looking machines, without breaking the bank. And I think this is, in part, thanks to the buzz generated by the first generation of the Moto G.
Which smartphone do you have fond memories of? Let us know in the comments.
This article was translated from an original article by Camila Rinaldi of AndroidPIT Brazil.
---
Every Thursday night we publish articles for #ThrowbackThursday. In this series, we look back at feature phones, smartphones and other gadgets that hold a place in our hearts. Last week, the Galaxy Nexus had its moment. What will come next week?