Note 3, Gear, Xperia Z1: The tops and flops from IFA 2013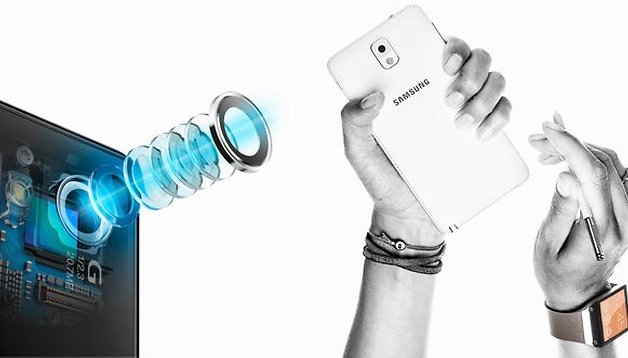 Not that everything that is reveled at the IFA is gold. Sure, we've got some gems like the new Galaxy Note 3 and Xperia Z1 finally making their final appearance, but there are a bunch of questionable products being revealed as well. Follow us down the path and let's see what's what.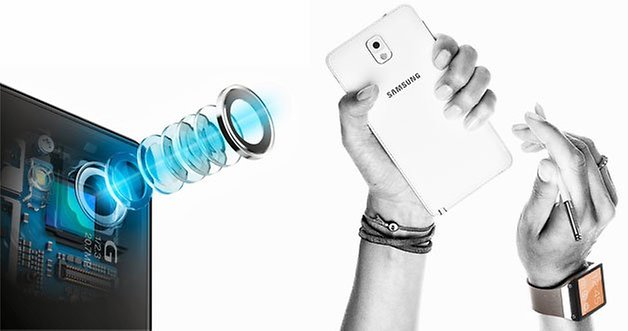 Sony Xperia Z1
From Sony, the Xperia Z1 (or Honami) was officially presented. Despite knowing full well ahead of time what the exact technical details were and even leaked press release images, it was a pleasant thing to see. The successor of the Xperia Z comes with Android 4.2.2, a Qualcomm Snapdragon 800 processor with 2.2 GHz, "G Lens" camera with a 20.7-megapixel sensor, 2 GB of RAM and a TRILUMINOS 5-ionch display. The aluminum housing is a little bit larger than its predecessor and gives the Z1 a little bit better feel when you have it in your hands. Check out our first hands-on impressions of the device here.

Sony Cyber-shot DSC-QX100 & QX10
Also from Sony, an attachment photo quality test alongside the Xperia Z1 and LG G2.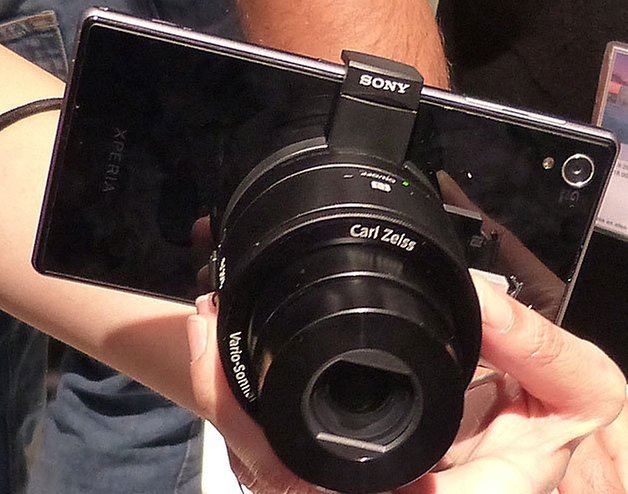 Samsung Galaxy Note 3
Now that all the hubbub behind the Note 3 has died down and everything is out in the open, Samsung seems to have at least met expectations with it. Despite a larger screen (5.7-inches compared to 5.5-inches on the Note 2) Samsung has made a more compact housing and made the Note 3 slimmer than its predecessor. As to the design, it'll all come down to a matter of taste (textured leather backing anybody?). While the display itself is impressive and software enhancements bring some more power to the device, is it enough to get people to buy into this newest device? Check out our hands-on review of the Samsung Galaxy Note 3 here.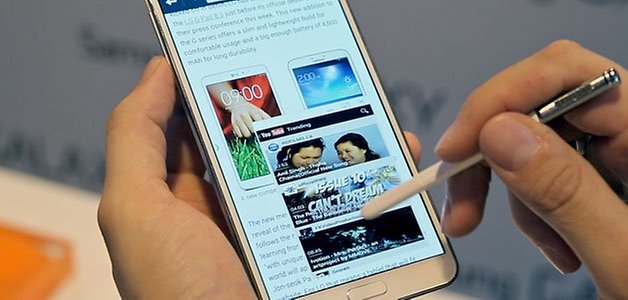 Samsung Galaxy Gear
Ahead of time, we were excited about the Galaxy Gear and what it could have been. As we neared closer to the IFA and the final announcement, we started getting a bit skeptical about the device, especially the battery time on it. The revealed clunky and awkward design, slow response times, and expected low battery life seem to be adding to the disappointment that is being layered onto the Galaxy Gear. What more, Samsung will need to get Android 4.3 rolled out to older devices before they will be compatible with the Galaxy Gear, so there's always that. For this, you might want to wait a few months for the dust to settle (and hopefully also the price) before jumping on board.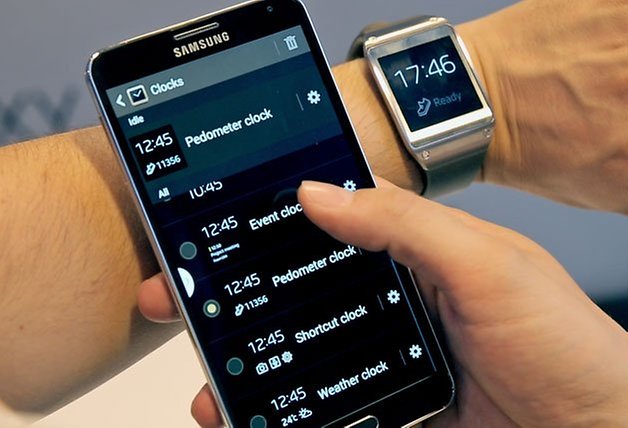 Samsung Galaxy Note 10.1 (2014 Edition)
The Galaxy Note line was a popular one this time around at the IFA with Samsung not only presenting the Galaxy Note 3 but also an updated version of the Galaxy Note 10.1. Improved hardware and new software features bring a much needed update to this tablet and it will come in three different versions: WiFi, 3G, and LTE with either 16, 32, or 64 gigabyte of internal storage. Like it's smaller brother, the Galaxy Note 10.1 will come with the new S Pen stylus and features that come along with it.
Asus Transformer Book Trio
With the Transformer Book Trio, Asus brings a bunch of flexibility to people who want to be able to have their cake and eat it to. This device can be either an Android tablet, a Windows Notebook, or a Windows PC. With a flick of a switch (or button in this case) you can switch between Android 4.2 and Windows 8. With a built in Atom 1.6 GHz processor in the tablet and up to an i7 processor in the keyboard brings some nice power to the device. Unfortunately, availability and pricing was not available at this time.
Asus Transformer Pad and Fonepad 7
Asus continues to produce some flexibility in its line of products with the Transformer Pad that can turn your tablet into a notebook with a detachable keyboard and introduces a new line of Fonepads. Check out Stephan's hand on impressions of the usability and value of the devices here.
Asus Transformer Book T300
The Transformer Book T300, the more powerful variant of Asus' transformer line, is intended to be an ultrabook with a full 13.3-inch HD screen that can go from laptop to a Windows 8 tablet. With up top 8 GB of RAM possible within and an Intel Core Processor (i3, i5, or i7) this has some definite power potential but will have to rely on a Windows 8 OS.
Asus MeMo Pad 8 & 10
Intended by Asus to be an "everyday type of tablet", these both feature an IPS display with HD resolution and quad-core processors within. Again Stephan had a hands-on report of MeMo Pad 8 and while it reminded him closely of a Nexus 7, he worried mainly about the quality of construction behind these tablets.
LG G2
Sure, the LG G2 was officially revealed some weeks ago, but a hands-on demo was presented at the IFA. In his overview of the G2 event that was hosted in early August , Kris stated that: "The phone has the perfect sized screen (as far as LG's hand advisers are concerned) of 5.2'' and will be a Full HD IPS display with dual routing for the touchscreen. This means there are two sensors, dividing the touchscreen sensitivity between them, which means the thickness of the sensor has been cut down. The screen is a size jump from last year's Optimus G at 4.7 inches and has a anti-fingerprint sapphire-tempered glass. The G2 will also feature a graphics RAM, that will boost graphics processing and improve battery life."
The specifications and all that other juicy technical data was already known ahead of time and there really were no surprises when it came to the G2. In fact, it was just nice to see some of them out in the wild. Expect a release date of the middle of September if you're in the United States.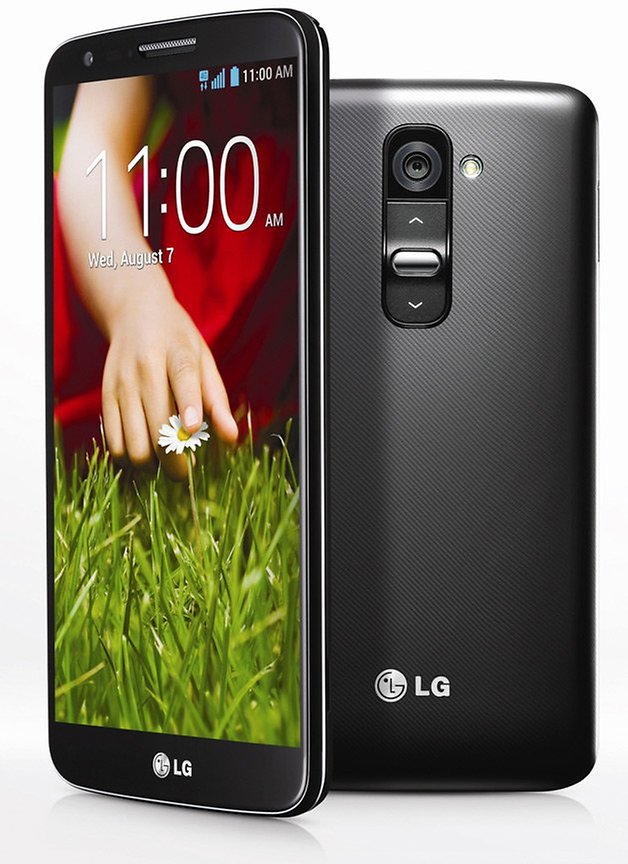 LG G Pad
The 8-inch tablet from LG puts some competition into the ring of other tablets in its size class, most notable the Galaxy Tab 3 8-inch. The G Pad, as it is so named, provides a faster processor, a much better display and a slightly larger battery than its Samsung counterpart. On the flipside though, the Tab 3 is slimmer and lighter, while still providing more memory thanks to microSD expansion. For some more details on the device itself, check out our article here.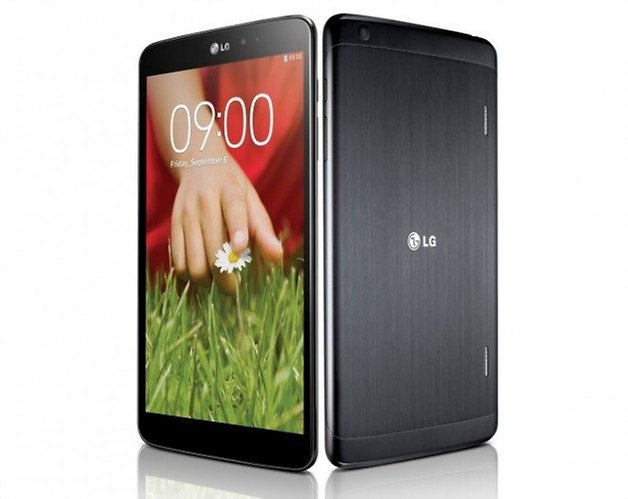 Summary
So really, no real big surprises when it came to IFA 2013. Sure, we got some products that we've been hearing about for some time now and the Galaxy Note 3 at least filled expectations, the LG G2 and G Pad we already knew all about, and the Galaxy Gear was just an utter disappointment. On the flip-side, it was an amazing time to be able to be among all the vendors and being able to actually get a hands-on experience for all these devices that were out on display. This will at least tide us over until we get some goodies into the office that we can do some more in-depth reviews on.