The Nexus Files: why TV never gets phones right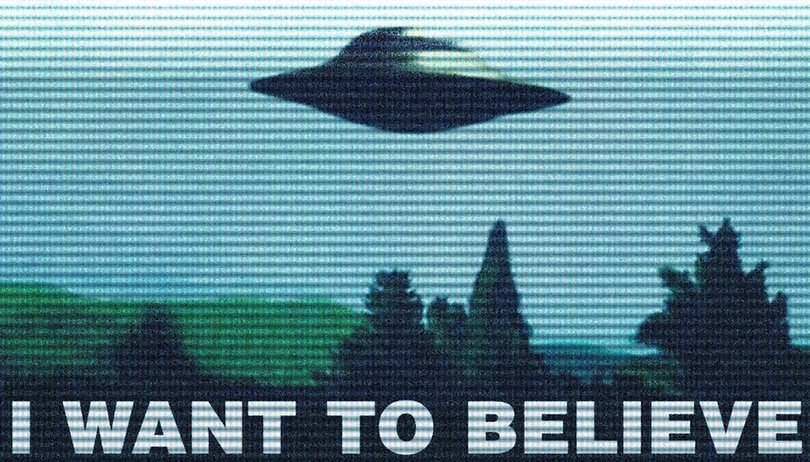 The X-Files returned last week to a middling reception from critics. What made us here at AndroidPIT take notice, however, was the inclusion of a certain pair of Nexus devices, which Mulder and Scully rely on. Their choice of aging smartphones made us wonder, why do TV and film so often get phones wrong? NEXTPITTV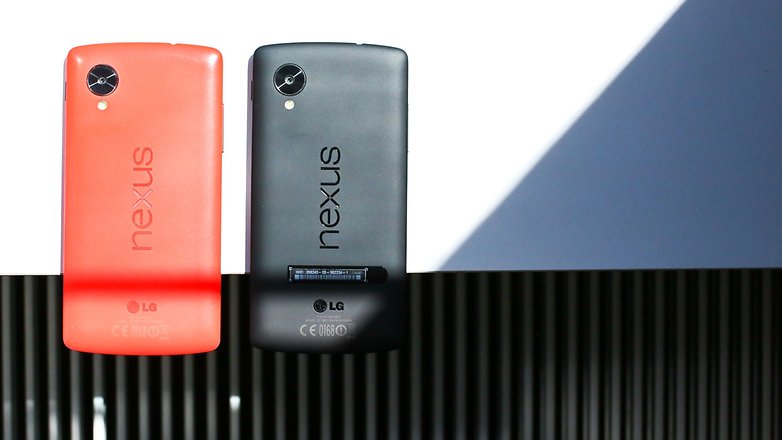 When the X-Files are reopened, and an immense global conspiracy revolving around the harvesting of alien technology is afoot, it's best not be without your no-longer-for-sale Nexus 5, which Mulder's packing. What better way to convince the world of an alien presence than an incredibly blurry low-light image?
Scully is also a Nexus fan, which speaks volumes for how compatible she and Mulder are – as if we needed any more proof. She's got a slightly more up-to-date Nexus 6, which is great at concealing her identity whenever she makes a phone call.
The conspiracy-investigating duo even run the same KitKat-based custom ROM, which they must have discussed installing before reuniting after 14 years. The ROM allows really clear information to be displayed on the screen, such as who's calling, in 200 pt font, providing a strong hint that a future plot point might revolve around Mulder and Scully's fading eyesight.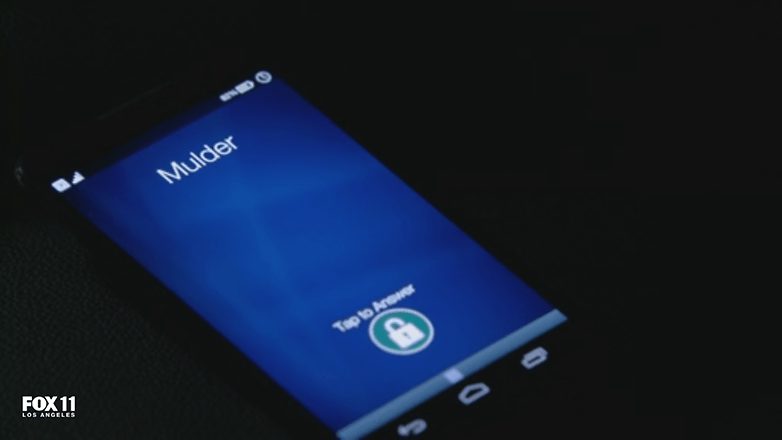 At least the use of Nexus devices in the X-Files doesn't appear to be product placement, given that Mulder's is largely obscured by his case, which is no doubt specially designed to resist against alien-induced bumps and scratches. Government technology at its finest.
Man of Steel was a disturbing vision of a world gone horribly wrong
Product placement certainly plays a huge role in modern movie making, however. Take, say, Man of Steel, in which the Earthly presence of an alien with the ability to fly and shoot lasers out its eyes is more believable than the entire population using Windows phones. It was a disturbing vision of a world gone horribly wrong.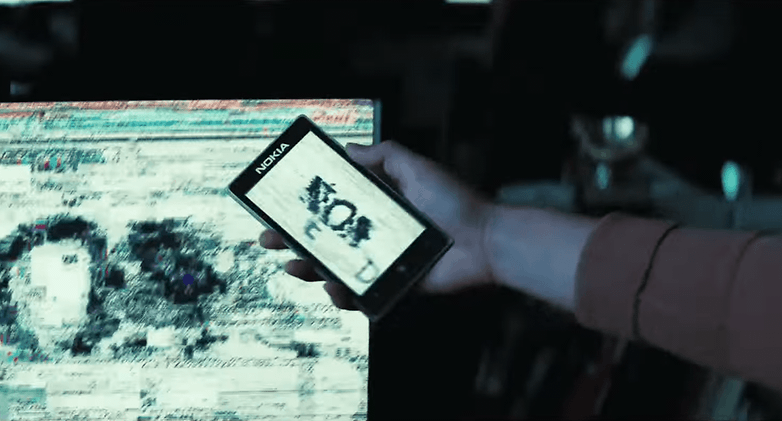 While smartphone realism was clearly not much of a concern for the makers of the new X-Files or Man of Steel, another recent TV show, Mr. Robot, makes a truly valiant effort at representing the world of hacking in a realistic way.
You've got to admire Mr. Robot's dedication to realism
While our protagonists are off tackling a more human conspiracy, in the form of corporate greed and mounting debt, the show's antagonist makes use of SuperSU (a Superuser access rights management tool) and a spyware tool known as Flexispy to hack a device running Android Lollipop. The whole process is detailed on the show, which allowed its legitimacy to be verified. You've got to admire that dedication to realism.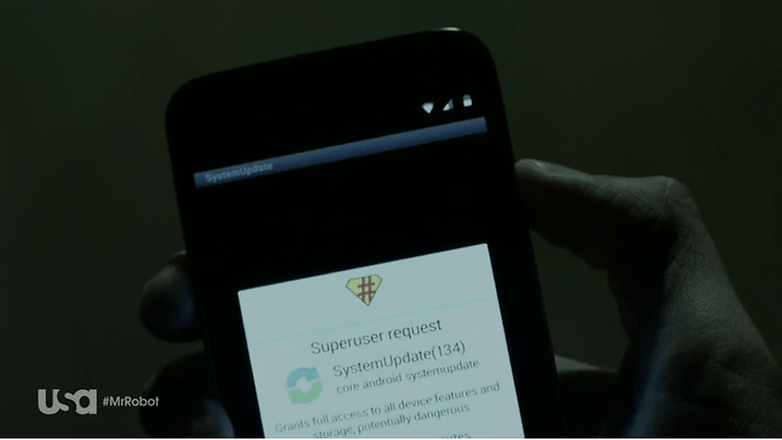 So, when Mr. Robot can make a great show with an accurate depiction of smartphones and hacking, why do so many fail miserably?
Laziness and money, dear readers.
Have you noticed any other shows or movies using Android devices? Are the Nexus 5 and 6 reliable enough for FBI agents to be using? Let us know in the comments.