The future of virtual reality is a collective hallucination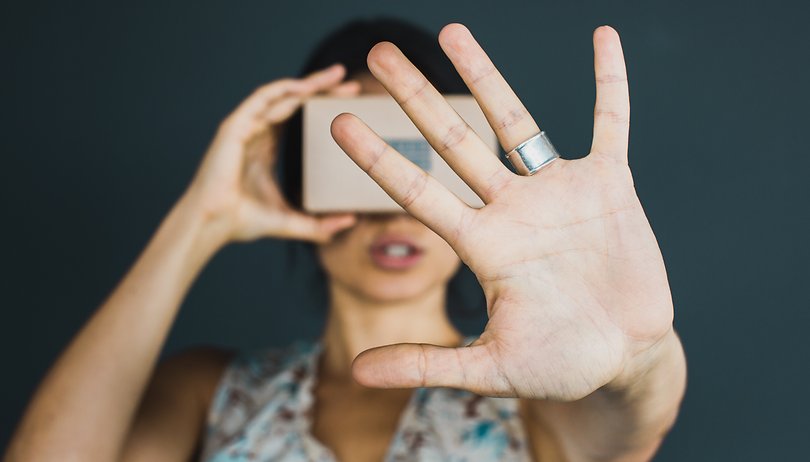 With Blocks, Google released a design tool allowing 3D objects to be conjured into virtual reality. This may not initially sound very exciting but in combination with other puzzle pieces from the Google universe, this paints a fascinating picture of where and how we can conduct social meetings in the future.
This free app is available for the HTC Vive and Oculus Rift. Using a few simple tools, users can create 3D models and then share them with the community. But the quality seen on the demo and the uploaded Low Poly models is still far from photo realistic.
Google Blocks & Co: Builders of dreams
Google already has some tools at its disposal to change this. Autodraw for example, transforms scribblings into handsome drawings. The Paper to Pixel Recursive Super Resolution from the Google Brain Team demonstrates how artificial intelligence can beautify pictures with fine details.
In the near future, our three-dimensional VR doodles can morph into detailed models. Thanks to machine learning, this will happen automatically and based on our individual preferences (which Google is already familiar with). This environment could be our new living room, or provide us with a virtual space to meet with friends and family. Facebook has demonstrated this already with its VR platform Spaces.
And in the same way that digital screens replaced paper, time spent in virtual reality will soon come to rival time spent in the real world. Google, Apple, Facebook and others will do everything they can to control this next great ecosystem. The company that builds the best and most customized platform for the user will triumph. This company controlling the ecosystem will also attract developers and media builders, and receive revenue through content.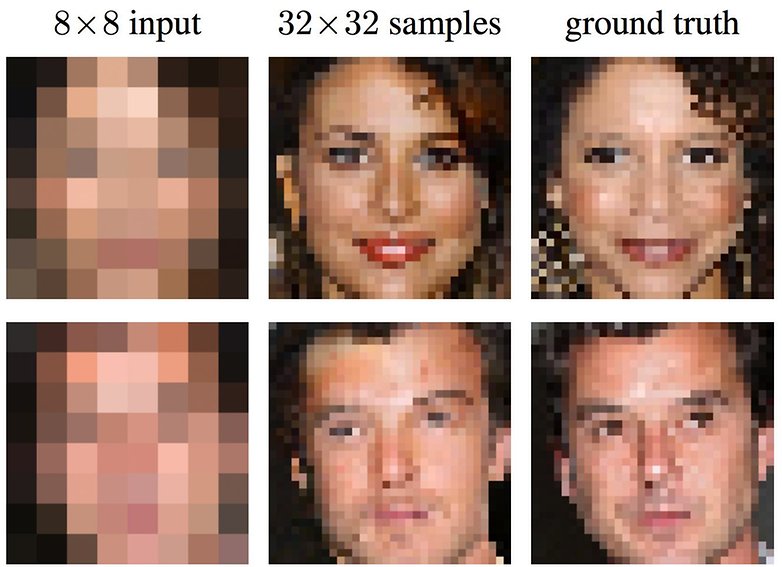 The future of VR: Hardware and software
In terms of hardware, VR is still in its infancy. For example, there's room for improvement in sound quality. 3D scans of the head and ears of each user should allow for something called personalized Head Related Transfer Functions (HRTF), which makes realistic sound effects possible. Techniques like Foveated Rendering keep the required computing performance in check, and enable wireless and energy-efficient headsets. They also allow you to focus on areas in the VR environment using your eyes.
At the moment, the most obvious flaw in VR is the resolution. The current version of Oculus Rift offers 1200 x 1080 pixels per eye. With a 90 degree field of vision, this means a pixel density of 15 pixels per degree. Chief scientist of Oculus Michael Abrash predicts that by 2021, we will reach a 140 degree field of vision and a pixel density of 30 pixels per degree - around 4000 x 4000 pixels per eye.
There's still a fair way to go before we reach the maximum pixel resolution perceivable to the human eye - around 120 pixels per degree. Or perhaps not - this year, the Finnish firm Vario wants to launch its headset with the equivalent of 70 megapixels per eye, even if this isn't performed via a high-resolution display but instead an elegant trick using eye tracking. Regardless of whether the former Nokia manager succeeds or not, achieving a 'VR retina resolution' is certainly only a matter of time.
Similarly, it's only a matter of time until we spend a significant portion of our day in a virtual reality. This would be a virtual world created with the support of intelligent algorithms, which in addition to our daily input, will also utilize the comprehensive digital information of our lives. In ten years, we'll look back nostalgically on the technology of today, in a future that has starkly changed through the exponential progress of the next decade - even more so than our world now since the presentation of the first iPhone in 2007.
Let's meet up in 2027 for a beer in my virtual reality dream, hallucinated into existence by Google, Facebook, or whoever the main competitors in the VR ecosystem may be. Blocks is definitely one of the many bricks in Google's vision.
What do you think? Will VR be the thing of the future? Let us know your thoughts in the comments below.