A surprise winner: Sony smartphone satisfies the most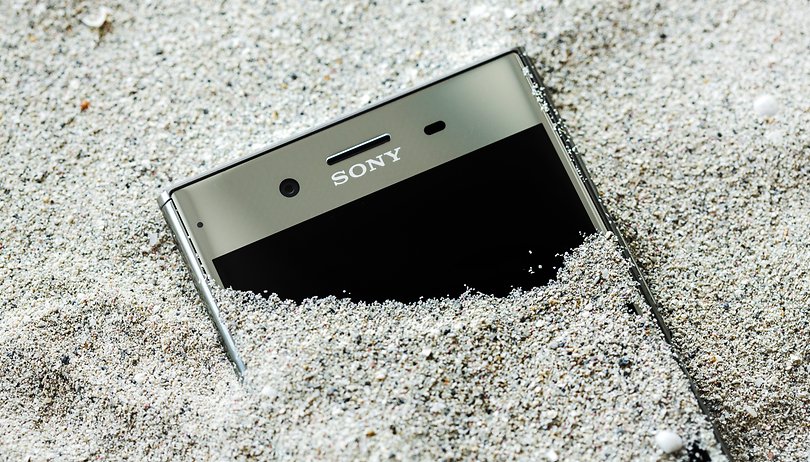 It's amazing when you ask smartphones users about their satisfaction with their phone, because often the users' opinions don't match the editorial best lists. Surprisingly, no smartphone from China's four top brands lead the satisfaction statistics among Chinese users, according to AnTuTu. Instead, it's a Sony smartphone from 2017.
The Chinese smartphone market is firmly in the hands of the four major Chinese brands. According to Statista, Huawei is the most popular smartphone brand in China in the first quarter of 2018 with a market share of 24%. Other Chinese manufacturers, OPPO and Vivo, follow in second and third place, while Xiaomi took fourth place in the first quarter of 2018. Apple, Samsung, and co. have lost a lot in China and are no longer listed individually, but are only listed under the collected term "other".
However, the market share and the sheer mass of smartphones sold doesn't mean that all users are satisfied with their constant companion. AnTuTu publishes satisfaction statistics of its benchmark app users every now and again. For the month of May 2018, the figures from AnTuTu reveal something very astonishing: the smartphone that users are most satisfied with wasn't from a Chinese brand at all. The Sony Xperia XZ Premium is a smartphone we wouldn't expect to have the number 1 spot, even outside of China.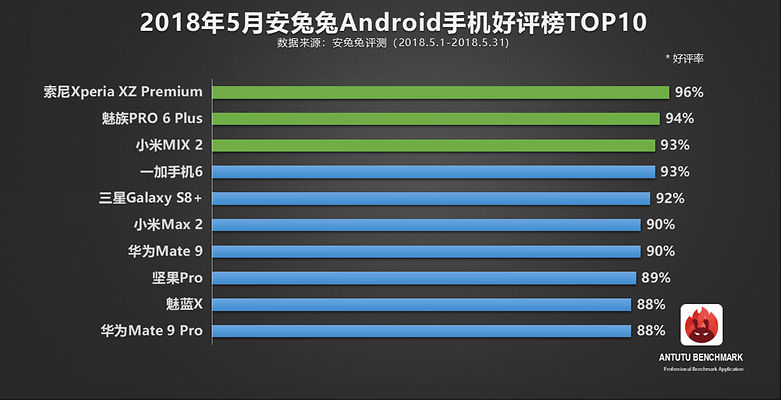 It is also interesting to note the with the exception of the OnePlus 6, none of the top Android smartphones currently presented in 2018 can be found in AnTuTu's list. The remaining 8 spots are distributed between two Xiaomi (Mi Max 2 and Mi Mix 2), Huawei (Mate 9 and Mate 9 Pro) and Meizu (Pro 6 and X), all of which are 2017 and even 2016 smartphones.
Users hold on to their smartphones for longer
AnTuTu's rankings subliminally show that a country like China, where people were obsessed with new smartphones, is now weary of short product cycles and are using smartphones over a longer period of time.
An AndroidPIT we came to a similar conclusion and our users have confirmed this through their comments. Many of our readers have felt that there's a certain boredom in the smartphone world this year. All the devices look too similar, and the highlighted features from manufacturers are hardly unique selling points anymore. Here's one very fitting comment from one of our community members:
There are hardly any reasons to buy a new smartphone. Have there been really great, meaningful innovations over the last two years? None at all. Most of it's just gimmicky. In comparison to older models, you have to do without more and more things. Examples include the headphone jack or SD slot. There's also the miserable glass black trend, which makes smartphones increasingly vulnerable to falling.
And just this year, it's extremely noticeable that mobile phones are becoming more and more similar. Which manufacturer still has a real unique selling point?
How satisfied are you with your smartphone and the manufacturer? There is more than enough room in the comments for your opinions!