Snapchat becomes Snap-cat: prepare for a feline invasion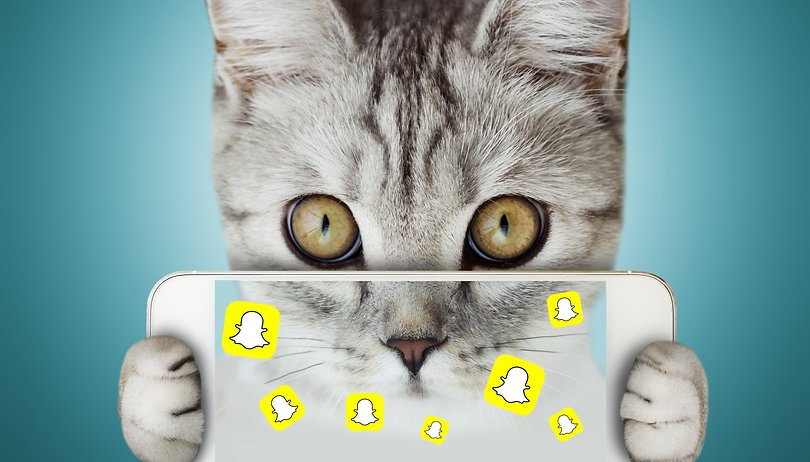 Snapchat has finally understood how the internet works and is preparing to reach perhaps the largest catchment area of the net: users who record funny videos of their cats. AR filters and lenses now work not only on humans and some breeds of dogs, but also on cats. Run and grab your cat and make a Snap!
Two things are infinite: the universe and the number of cat videos on the internet
Let's face it, we can try to be the most serious and professional people in the world, but what's the point? We can avoid sharing funny links or motivating quotes on social and we can use YouTube only to watch documentaries, but one thing you can't escape is cat videos.
Anyone, whether you admit it or not, has spent moments with tears in their eyes watching online videos of cats in funny situations. This is the real engine of the internet. (Editor's note: in your face, porn industry!)
Just open YouTube and search for "cats" to understand what I'm talking about. No, don't do that! You could get sucked into a vortex of videos in succession from which it is impossible to escape, and you would risk losing your job and your family. Don't say I didn't warn you!
Kaže Snapchat: Try with your cat.
Ja: Okej.

Was not disappointed. pic.twitter.com/MXRssyBjKb

— Ana Hotko (@AnaHotko) 12 October 2018
Snapchat: one of the best demonstrations of selfie-oriented AR
Snapchat has announced a novelty feature that will revolutionize the social network. Okay, a revolution might be a bit strong, but believe me, this will be popular. The AR filters and lenses on Snapchat are (finally) compatible with the faces of our beloved cats and I'm almost sure that we will be invaded by these images.
Snapchat over here making filters for your cat pic.twitter.com/y58znvITjm

— Wu-Tay 💆🏻‍♀️ (@_daddyyy___) 12 October 2018
The good thing is that these Snaps will certainly be of high quality. Snapchat is famous for using (especially on the latest iPhone) incredibly precise AR filters regarding the tracking of the face, and I'm sure that it will be just as excellent with cats. On the iPhone X and XS, the application can use the additional sensors needed for FaceID, while on Android it will simply use the front camera with great precision.
The sun is shining. The sky is blue. Snapchat has filters tailored for you and your cat. TGIF, everyone. pic.twitter.com/BZd1zcnMcP

— Flueghoul 🦇 (@SNFluegel) 12 October 2018
I find applying these new AR technologies to animals as much fun as it is interesting. After all, what is the use of face exchange effects or AR games with friends when most of us just want to watch videos of cute and cuddly animals?
Dogs and cats are an important part of many people's lives - for some they are real family members - and now you can finally include the real owners of your home, your cats, in your Snaps.
Run to update the app and get ready, before Snowball gets angry and pushes your beautiful flowerpot down from the window ledge!