Samsung And Apple Earn 99% Of ALL Smartphone Profit In Q1. Dangerous?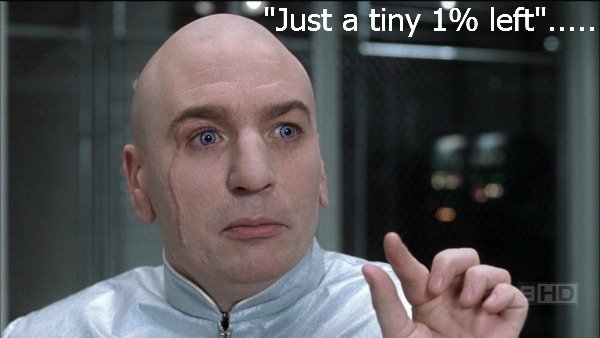 If you had to pick the 2 biggest movers and shakers of the smartphone industry right now, this answer is no shocker: Apple and Samsung. Both companies have flagship devices that have sold tens of millions of units, both spend an insane amount of money on marketing, and both have majority smartphone marketshare in the mobile world. I knew both companies were doing well, but it absolutely STUNNED me to learn that in Q1 of 2012, a staggering 99% of ALL smartphone profit was made by Samsung and Apple (as reported by Asymco). These 2 companies are successfully dominating the smartphone market, and while it's good to see Samsung having such success recently, it could be very dangerous for Android as a whole, and here's why....
Stealing Marketshare Vs Creating It
Despite what many people might think, Samsung and Apple did not "steal" their profits only at the expense of other OEMs. Rather, they created a new "pool" of profits and created new opportunities that allowed them to extend their reach. Apple itself accounted for an unbelievable 73% of all profit for Q1 (good Gawd), and they did that by demanding premiums from all the operators who wanted to carry the iPhone 4S. Out of an estimated 500 worldwide carriers who wanted to carry the iPhone 4S, 250 paid Apple a hefty premium in order to sell the device.
Samsung themselves had 26% of the entire market, and accomplished this by offering a wide range of products at low, mid, and high price points. The strategy paid off, as both companies are so far ahead of any other handset maker that their only compeition is each other. Things are at least beginning to look up for HTC, as the One series could be what brings HTC back into positive profits in the second and third quarter. Sony, Motorola, and LG however have a long way to go.
Umm...Marketing Anyone?
The issue is that a lot of Android OEMs (LG in particular) only earn as much as they invest. I mean, it's pretty simple: Apple and Samsung + massive marketing spending = profit and consumer demand. If you don't invest, you don't earn. Some Android OEMs (Sony) are currently doing so bad, that their current goal is to simply lose less money. So this isn't all Samsung's fault when it comes to Android sales. After all, you reap what you sow.
The Danger
So Samsung is doing great, which is a good thing for Android right? Not so fast. Yes they are doing well, and yes it's great they have emerged as someone who can compete with Apple in terms of high sales volume of Android devices. And again, yes it's good they market aggressively to get Android known among consumers. But what's worrying is that Samsung is the ONLY Android OEM who for the past 2 years have put up impressive sales numbers. Hell, they are only Android OEM in the past year that was in plus when it comes to revenue. But as they have worked hard to establish themselves, it could actually backfire on Android as a whole.
Imagine this: sells really well. If Samsung would take the same route, it could have a huge impact on Android as we know it. While I am very happy for Samsungs success, and even though I think they make great tablets and phones (I own one of each myself), I do NOT want to see them fork Android. The consequences would not be good for Android's long term strategy.
What do you guys think? Do you think Samsung will go the Amazon route and fork Android? Or do you think they care about their relationship with Google more than Amazon does?
Picture credits: images.t-nation.com - edited by myself