Should you buy the Pocophone F1? It could be a risk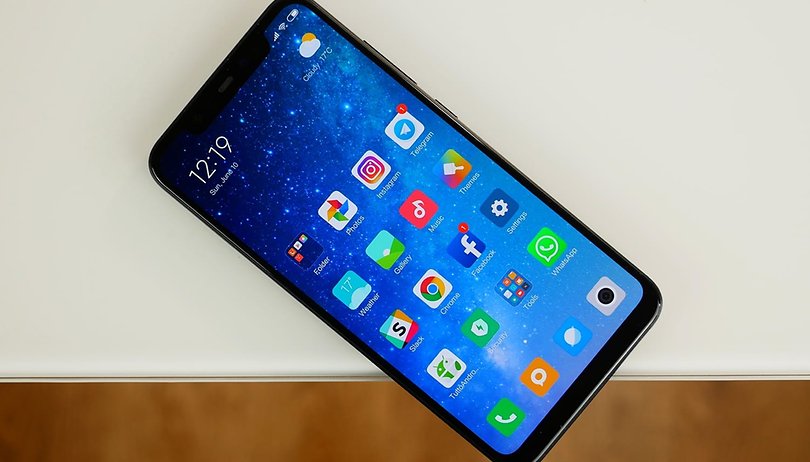 Xiaomi's Pocophone F1 could be what many fans have been waiting for: a high-spec, no-frills smartphone with a particularly attractive value for money. The Pocophone F1 has its appeal, but also drawbacks, especially if you want to use it in the United States. Would you be willing to buy it?
The pros: good specs and real value for money
On the one hand, it is a flagship, which is already enough to draw attention to Xiaomi, one of the most fashionable manufacturers, and the fact that the smartphone offers technical features worthy of its rank: Snapdragon 845 processor, 6GB of RAM, stereo sound... as for the battery life, it is equipped with a 4000 mAh battery. All quite promising.
For the rest, we have a rather large 6.18-inch screen (with notch) in 18.7:9 format, theoretically suitable for multimedia use. At the photo level, the camera is equipped with a double 12 + 5 megapixel sensor.
We're still putting the Pocophone F1 through its paces in a series of in-depth tests. So far we've been impressed by its performance and photography, even if the display is a little underwhelming:
The cons: appearance and compatibility
We get to handle a lot of phones here at AndroidPIT, from the plastic budget bargains to the luxury status symbols slathered in shiny metal and glass. So much so, that it's a risk of losing the perspective of the average buyer. Yes, the Pocophone F1 looks cheap...because it is. And personally, as a power user who places a heavy load on a phone in daily use, I don't mind one bit because the performance at this price point can't be beaten.
The elegance of the Pocophone is in its build, not in the design lines. It doesn't have the sleek, premium feel of the Galaxy S9, LG G7 or even the OnePlus 6. If you want to carry a handset that projects a certain amount of prestige, class, or status, the Pocophone just isn't going to cut it.
Another thing to consider, especially for our US readers, is that the biggest catch will be cellular band compatibility. This phone is intended for Asian and European markets, so connectivity in the US will be rather limited. No CDMA, which rules out Sprint and Verizon. If you're with AT&T you would get 3G band but LTE will be difficult. The Pocophone F1 has band 1(2100), 3(1800), 5(850), 7(2600), 8(900), 20(800), 38(2600), 40(2300), 41(2500). Band 5 is the only one active in the US, as a supplementary band for AT&T and T-Mobile.
There's still hope for US Pocophone fans
If you're worried about compatibility in the US, it's worth asking around to those who have already tried the Pocophone in the land of the free. Thanks to AndroidPIT community member Manuel Zamora, for example, who informs that the device is fully compatible in San Antonio, TX. One tester in Florida also claims to receive LTE on both T-Mobile and AT&T. Of course, if you plan to use the Pocophone in Asia, or in EU countries (including the UK), you should be able to enjoy full connectivity.
Has the Pocophone tempted you with its impressive price-to-feature ratio? If you have any tips about connectivity in the US, please share them in the comments!