Forget the selfie stick, drones are the future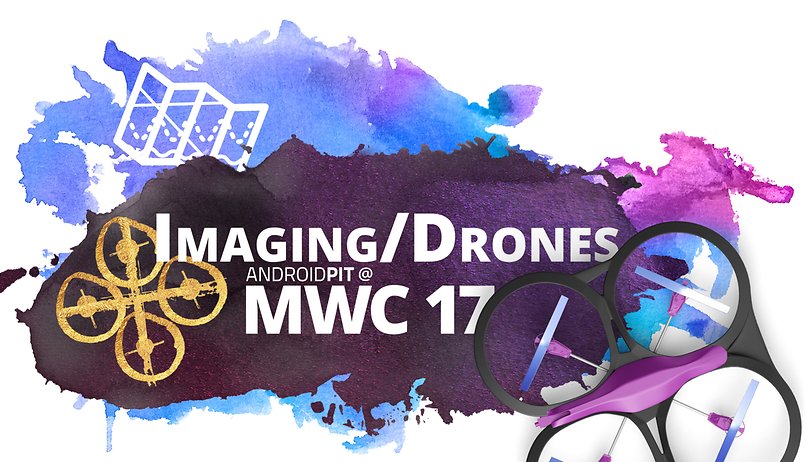 Among the many elements that make up the now vast smartphone world, the camera is probably one of the most universally popular elements. For many reasons that deserve a sociological (or even psychological) analysis, the selfie phenomenon has now taken a new turn: you can now take a selfie using a drone.
From selfie stick to selfie drone
Selfie amateurs and 'groupies' (selfies of a group of people) know this problem well: everyone is ready to take the selfie but it's really hard to actually take the photo. Either the camera is too close or it's hard to reach the button to take the photo. The experts had the idea of a selfie stick but you've got to admit it's a bit cumbersome and it never looks good holding the stick in your hands…
Although it extends, the selfie stick is far from popular. They are now banned in a number of places, especially museums and galleries - even in the Colosseum. These bans and, in a more general sense, the corresponding regulatory framework are also interesting when it comes to the subject of drones: what do you need to know before buying a drone?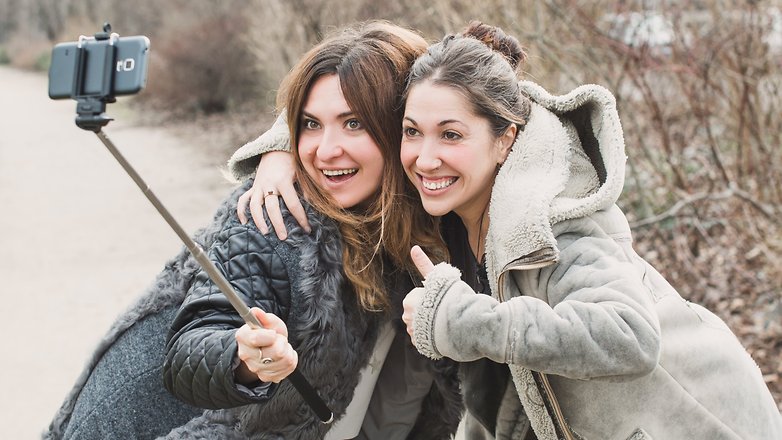 Rest assured, a more modern solution is now available. Well, I say "available", but that's a slight exaggeration as it's far from cheap. The solution: a drone which takes the pictures for you. Once you've set it up, you can put on your best smile and tell the drone to take the photo. Just like that.
On your mark, get set, cheese!
Of course, in practice, things are a little more complicated. The first problem is thinking that all drones are capable of doing this by just attaching a camera. No, ladies and gentlemen, not all drones are created equal: while some are optimized for certain tasks, like making deliveries, others need to be specifically optimized for selfies.
If you're not familiar with selfie drones, you'll probably think you're entering into the world of science fiction. Uses vary depending on the model but, on the whole, it's pretty much the same idea: take out your drone, get it airborne and move it into the right position to take the photo!
The choice is difficult
The AirSelfie drone, for example, was created specifically for this purpose. The project was launched on Kickstarter, and quickly attracted much more money than it really needed and could be released in 2017. The drone itself is a nice size (you can hold it in your hand!) and can be flown directly through a smartphone app.
Of course, you'll find many other selfie drones on the market. Some are waterproof, some offer excellent image / video quality, some allow you to take 360° photos and videos, etc. For those who need the company, there are some models that will follow you around like a puppy.
Regarding video potential, drones allow you to film yourself and you can generally watch the video in real time on your smartphone. What about live streaming? It all depends on the device but it's possible to stream in real time on social networks from your drone's camera. There's no doubt that this function will be optimized, indeed it could become an indispensable element for all selfie drones that will offer various configuration options for this.
Why would you want to take photos or videos with a drone?
It's a legitimate question. Why would you spend so much money just to take selfies? And especially, why is it any better than just taking a normal selfie? The answer is subjective, everyone has their own opinion but here are some reflections.
The first question to ask yourself is whether you're the type of person that takes a lot of selfies or not. There's obviously a generational gap (but not just that, of course) which explains why so many people like to constantly take photos of themselves while others show much less of an interest. If you only take a selfie once every three months to show your new haircut to your mom, it's probably not a good idea to buy a selfie drone.
If you're able to admit to yourself that you're a huge selfie fan: why not buy a drone? On one hand, the most obvious answer is the matter of distance, as it goes higher and further. You can take photos of yourself from higher up and further away which has its advantages.
On the other hand, the main argument is (in my opinion) more about the situation/context than about you personally. For some people, the selfie is about seeing themselves (or more specifically showing themselves off or being seen), while, for other people, it's just about showing people where they are. Drones have transformed the selfie concept… as you can see more of the environment that you're standing in.
Of course, if your aim is to directly stream it, 'live streaming' as the kids call it, drones make the most sense as they allow you to capture something else other than a close-up of your face. There's no doubt that social networks are welcoming this technology. Generally speaking, you can film yourself as if you were a journalist reporting, which can also be useful for certain professions/situations.
Would you be interested in a selfie drone? How do you think you would use a drone like this? Let us know in the comments below.