Samsung reveals Galaxy Round: a curved screen Note 3 sans stylus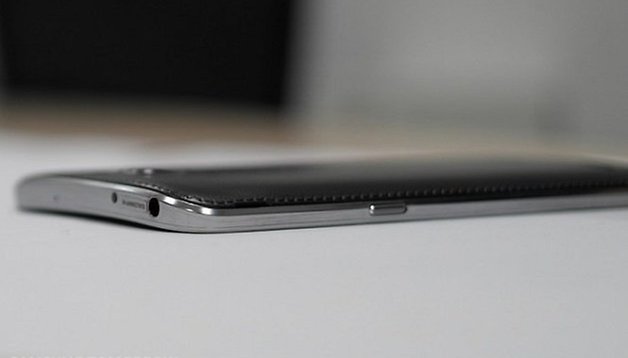 Feel free to bag me out, but I'm not really excited about Samsung's new curved screen Galaxy Round, which is basically a Note 3 (without the stylus) that got warped in the clothes dryer. Sure, it's got high-end specs and will stand up very well against the competition, but the big selling point is the curved screen, which is so minorly curved it may as well not be. If I'm excited about anything it's that I could now have a Note-sized phablet that would fit better in my pocket.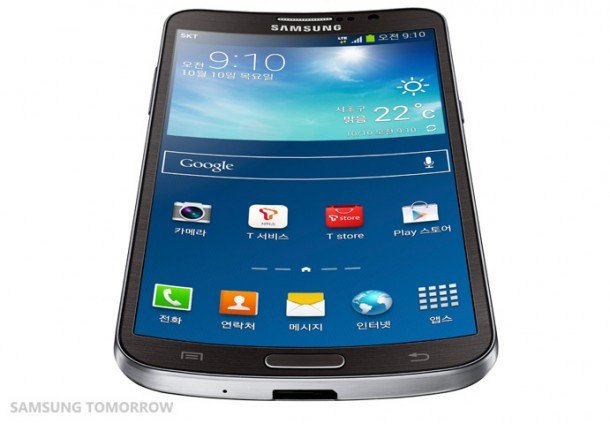 Admittedly I've only seen photos and videos of the new device, so I am not one to judge authoritatively, but it seems like the first curved screen smartphone would be a little more, well, curved. The back of the smartphone is more curved than the front. But, being a fan of curved rears like the Moto X, I expect it will feel fantastic in the hand, and it does have some characteristically Samsung features. And I believe Samsung when they say the curvature will enhance one-handed operation.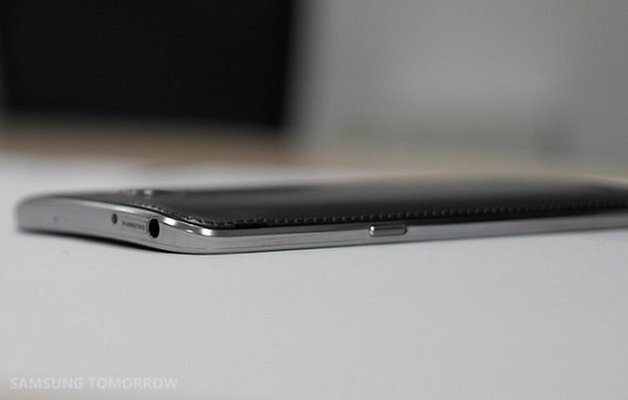 Samsung has introduced various roll gestures detailed below which means, for example, when you tilt the phone on a flat surface you will briefly see the time, missed calls, text messages etc displayed when the screen is off. Handy for checking the time when you wake up, but not exactly earth-shattering. There's also new tilt gestures and tap interactions for various built-in bloatware for music and photos.
As a result of its unique curved design, users can take advantage of round integration experiences like the Roll Effect that enables user to check information such as date, time, missed call and battery easily when home screen is off, and the Gravity Effect for creating visual interaction with the screen by tilting the device. For music, the Bounce UX enables users to control their music. When the GALAXY ROUND's display is off while the music player is running, a short press to the left of the device will play the previous track while a short press to the right will play the next track. For pictures and videos, the Side Mirror feature enables users to gain access to list of the album content with a left and right tilt. - Samsung Press Release for the Galaxy Round.
The currently known specs are basically identical to the LTE Note 3:
| | Galaxy Round | Galaxy Note 3 |
| --- | --- | --- |
| System | Android 4.3, TouchWiz UI with roll gestures | Android 4.3, TouchWiz UI with S Pen |
| Display | 5.7-inch, curved ''Youm'' Super AMOLED Full HD display, 1,920x1,080pixels | 5.7-inch, Super AMOLED Full HD, 1,920 x 1,080 pixels |
| Processor | Qualcomm Snapdragon 800 Quad-Core, 2.3 GHz (LTE version) | Samsung Exynos 5420 Octa-Core, 1.9 GHz (3G model) / Qualcomm Snapdragon 800 Quad-Core, 2.3 GHz (LTE version) |
| Memory | 3 GB | 3 GB |
| Internal Storage | 32 GB + microSD | 32 GB, + microSD |
| Connectivity | LTE (no other details yet) | HSPA or LTE, Wi-Fi, Bluetooth 4.0, HDMI (MHL), Micro-USB 3.0 |
| Camera | 13 MP (rear-facing), 2 MP (front-facing) | 13 MP (rear-facing), 2 MP (front-facing) |
| Battery | 2,800 mAh | 3,200 mAh |
| Dimensions | 7.9 mm thick (other dimensions unknown) | 151.2 x 79.2 x 8.3mm |
| Weight | 154 g | 168 g |
| Price | $1,000 approx (1 million won - in Korea only) | $799.99 |
So while I'm not terrifically blown away by the actual curvature of the screen, the device is a true powerhouse and is an innovation, demonstrating that Samsung are so at the top of their game right now that they can beat anyone else to market and are willing to push products that no one else is. All the cries of Samsung not being innovative be damned, this device seems to be saying. So I salute Samsung's ambition if not exactly the result, including the same tacky faux-leather backing as the Note 3, but as I mentioned, I am yet to use the device. It may just blow my socks off. And at the very least, it'll fit better in my pocket and in my hand, and there's nothing wrong with that.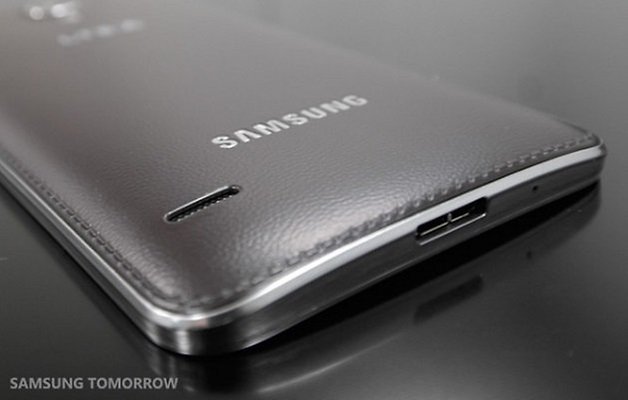 There is no release information for the Galaxy Round outside Korea as yet, and LG will be revealing their new flexible screened phone this month as well. Keep an eye out, the curved revolution is coming.
What are your thoughts on the Galaxy Round? Innovative or gimmicky? Would you prefer a curved screen phone and why?