Hello HeadGear: Samsung patents sports glasses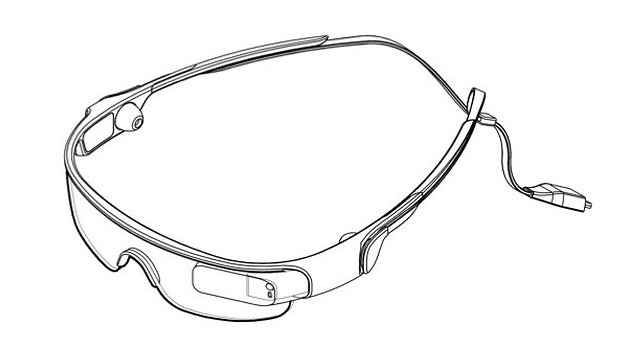 How would you like an alternative to Google Glass? How would you like a Galaxy Gear strapped to your face? If you're anything like me the first answer is a resounding yes, and the second an equally resounding no. But it looks like we might have just seen the first sign of Galaxy Gear Glass, or whatever it will eventually be called, in a patent filing from Samsung for smart sports glasses.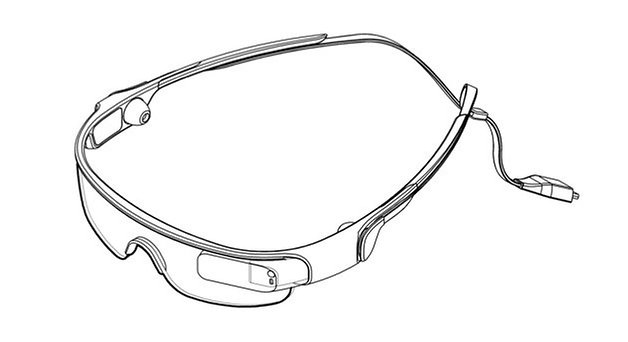 The patent filing shows a remarkably Glass-looking wearable, albeit with actual glass in the frame, and a much smaller prism that Google's headset. Although what the final form factor of Google's Glass will be in the consumer edition we have yet to discover. While Google's offering seems pitched at tech nerds at present, Samsung seems to be aiming at sporty types. Considering Samsung's dismal attempt at a smartwatch and Recon Instruments' substantial lead in the sports wearable arena, it will be interesting to see how this device fares. Calling it Gear, too, makes sense but considering the less than flattering associations attached to that name by now, it seems like Samsung should have gone with another brand entirely.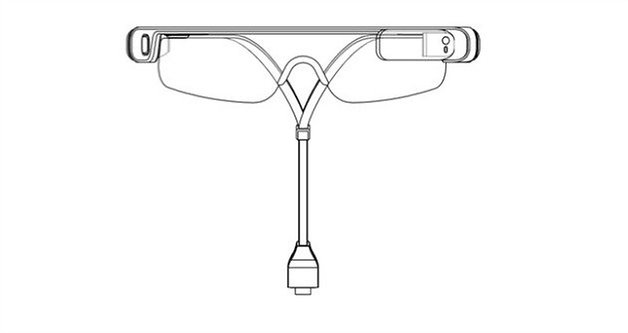 The HeadGear, or Gear Glass, will also feature side buttons, integrated earphones and a dedicated physical cable for connecting your smartphone that doubles as a kind of sunglass-string. I have to say I think Google has one up on Samsung here, even though the Explorer Edition Glass is awful to look at, because they have touch panels and bone induction speakers. By comparison the Samsung's tech seems positively archaic. The external cable seems slightly odd too, because you'll either have to strap your phone to the back of your head or take the glasses off to connect them. Of course, Bluetooth will be the primary connection, but the cable's dominance in the design and its ease of access makes me think it must have additional uses planned than just charging and syncing. Perhaps necklace-based flexible batteries?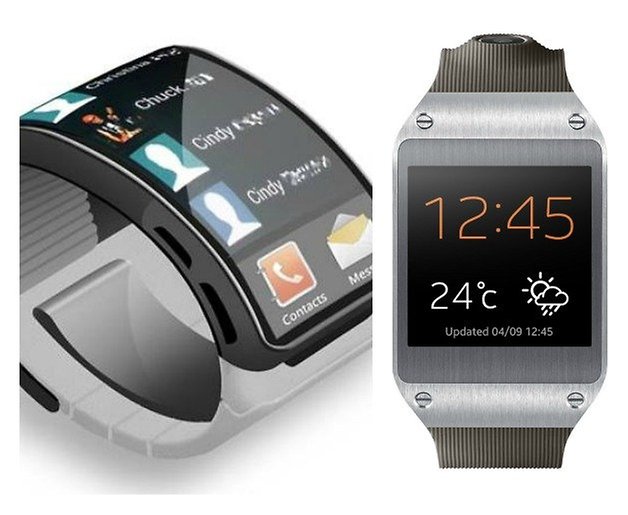 Patent filings don't necessarily bear any real resemblance to the final product – remember how cool the Galaxy Gear renders were based on the patent filing and how bad the actual Gear ended up looking? So the final design may well be entirely different. It will be interesting to see if Samsung stick with the archaic button/cable combo rather than opting for air gestures and bone induction. But considering Samsung's penchant for sensors and gestures, it seems likely they will revise their smartglass' architecture considerably over time. Let's just hope they have more planned for Gear Glass than just a Gear strapped to your face.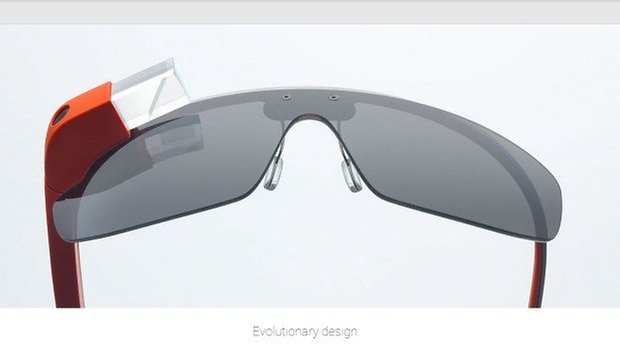 There's no confirmation of release dates or pricing, but April or May next year are the speculative dates currently being bandied around. Google will undoubtedly have launched their smartwatch Gem by then, meaning that if Glass also comes out as planned they will have the jump on Samsung by several months. Plus there's Recon Instruments to consider, who are doing a bang up job already in the sports wearable sector and have the backing of none other than Intel. If Glass and Gem are as good as we expect them to be and Recon only goes from strength to strength, Samsung may be fighting a losing battle.
Do you think Samsung could seriously compete with Google on the wearable front? How will Google's Glass and Gem smartwatch change the playing field?