How to get Bixby cards on your Samsung Galaxy S7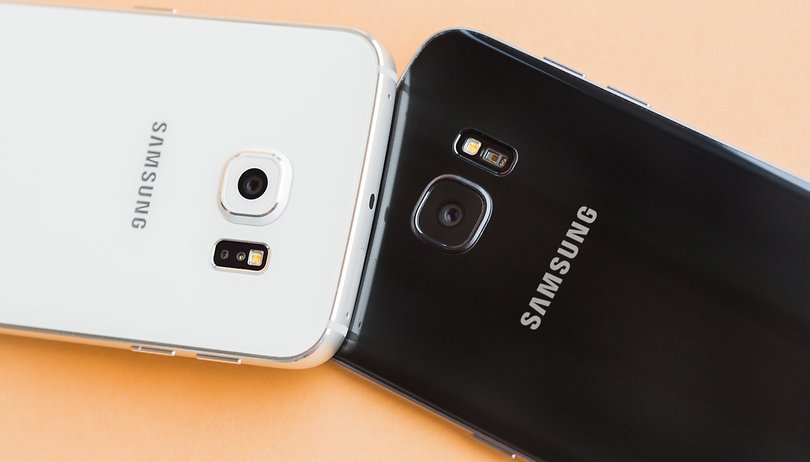 As each of those products has matured, the overlap and differences between them become clearer, and Bixby looks to be taking a different tack again. While Google, Apple and Microsoft focus on making their assistants able to perform (mostly) retrieval-based tasks ('what will the weather be like tomorrow?'), Bixby is looking to be more of a platform with an extensible eco-system, a little closer to Amazon's Alexa.
Samsung, however, has a whole range of different devices to support - phones, computers, home appliances, smart devices and more - so it is focusing on making all those disparate devices easy to use via voice commands, which it says will make Bixby fundamentally different to current voice assistants.
The aim of Bixby, Samsung says, is to make all devices and apps seamlessly interoperable via either voice or touch, while delivering contextually relevant features depending on the device and what the user is trying to achieve. In future, Samsung says it wants Bixby to be able to understand incomplete commands and pieces of information too, reducing the need for the user to say any particular phrase or command to achieve an operation.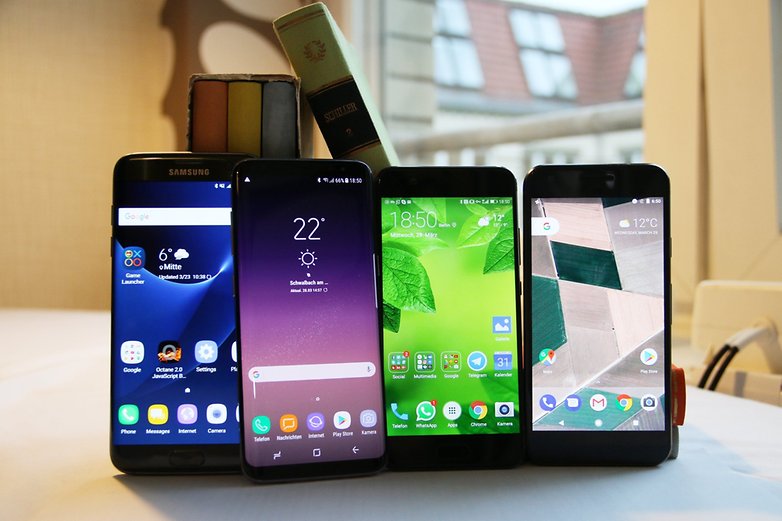 Bixby on the Galaxy S8
Perhaps more interestingly is the desire from Samsung to "reduce friction" associated with getting used to a new voice command system. As part of that, it confirmed that its next device will have a dedicated Bixby button on the side.
"Confusion around activating a voice interface is a barrier we have removed to make it feel easier and more comfortable to give commands. For example, instead of taking multiple steps to make a call – turning on and unlocking the phone, looking for the phone application, clicking on the contact bar to search for the person that you're trying to call and pressing the phone icon to start dialing – you will be able to do all these steps with one push of the Bixby button and a simple command," Samsung said.
Don't get your hopes up too high for Bixby's launch day skills, however, as Samsung says that, to begin with, only a "subset of preinstalled applications will be Bixby-enabled", but that those abilities will expand over time. Ultimately, an SDK will be made available for third-party developers too, allowing for other apps to become Bixby-enabled.
As Bixby runs in the cloud, rather than on any particular device, all that's really required is an internet connection.
This is likely to be a key part of the success of the Bixby assistant - if Samsung convinces developers and device makers that integrating its voice control system is worthwhile, the eco-system of Bixby-enabled devices will grow an awful lot faster.
Bixby on older Samsung phones
If, like us, you can't wait for the launch of the S8 to go poking around with Bixby, then you're in luck, as the APKs needed to get it up and running on some older devices are already available to download. All of this comes with some pretty big caveats, but we'll get to those in a second.
Firstly, if you do want to test out Bixby right now, you'll need a Samsung device running a version of Android Nougat. In our testing, we used an S7 Edge. You'll also need to download the two APKs in this XDA Developers thread for the S8 launcher and Bixby.
The first thing you'll need to do is ensure you have the S8 launcher installed - warning: at this point, you're about to lose your current home screen layout. If you care about such things, either back it up or don't proceed.
To install the S8 launcher, you'll need to side-load it, but you don't need root access. Just grab the file from XDA and install it on your device - it's worth pointing out that there's no guarantee that either of these APKs will work for your specific device and the particular build of Android you're using.
Once successfully installed, you just need to install the other Bixby APK that you've already downloaded (or moved) across to your phone. What that results in, however, is your phone freezing and becoming unresponsive (as ours did). To fix this, you'll need to navigate to Settings > Applications > TouchWiz Home > Storage > Clear Data / Clear Cache to delete the existing home screen settings. Once you've done this, you should be all done, and a swipe to the left of your home screen will show the Flipboard-style Upday widget.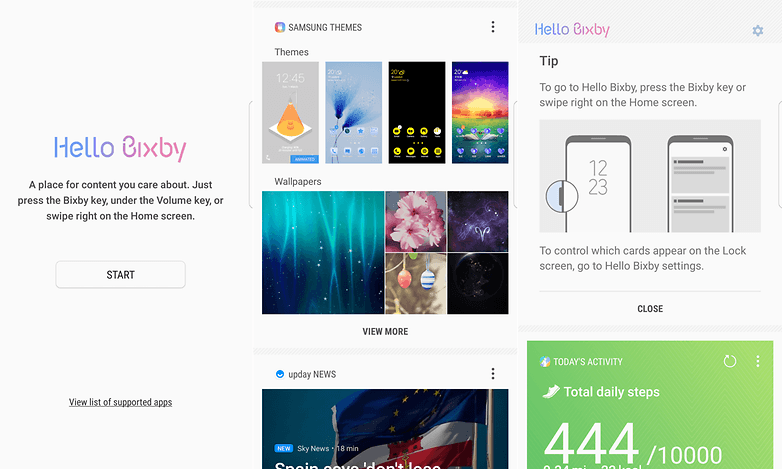 Right now, there's only support for Cards shown by apps, which means no voice control (it only works with US English for now) and few features actually worth all the effort. We'd expect to see a full APK with the voice control functionality built into it in the near future.
Or you could just go ahead and pre-order an S8 or S8 Plus.
What do you want Bixby to do? Do you like the idea of a dedicated button? Let us know in the comments below.