The Samsung Gear 360 camera is the best product of its kind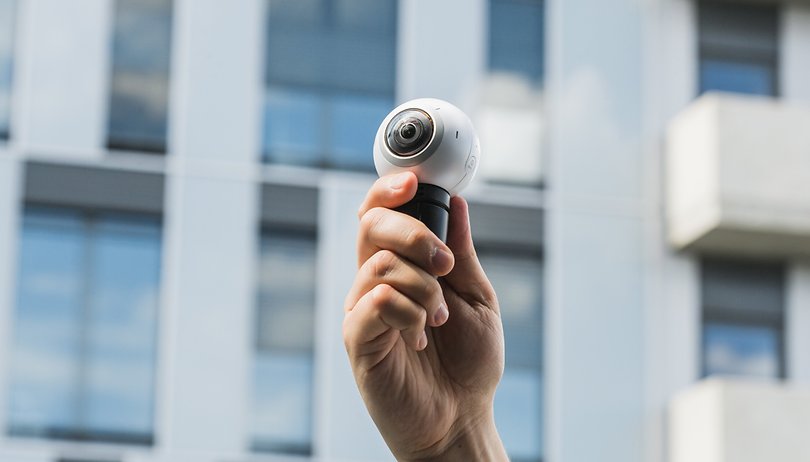 The Samsung Gear 360 is, if nothing else, an expensive accessory. At $350, this 360 camera might not seem like great value for money, but when I consider it against the competition, I can only conclude that it's the most useful and best value product of its kind. NEXTPITTV
Now, I'm not really an expert on the intricacies and nuances of video fidelity, so to help me understand the device a little more I approached AndroidPIT's video editor Robert D'Antoni, who explained some things about the current state of video production.
Similar cameras clutching a $350 price tag only record in 1080p-1280p at 30 fps, while the Gear 360 records in 4K at 30 fps. Assuming the Gear 360 was introduced as an additional component for devices that make use of virtual reality, support for 4K video makes sense: it would deliver a better experience with devices like Samsung's Gear VR and the Oculus Rift.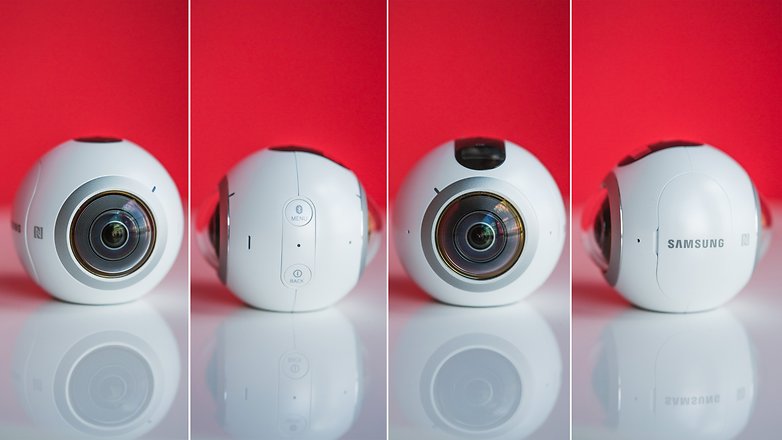 The Gear 360 also records videos in 2560 x 1280 at 60 fps. Why is this an important feature? Because this is perhaps the only 360-degree camera of this size that supports 60 fps. And the more frames per second, the better the user experience.
Though 24p and 30p standards have been around for many years, for 3D movies and content in 360, it has been suggested that high frame rates such as 60, 72 and 96 fps are the new standards.
In the video production market, to arrive at such high framerates you would normally need a number of expensive devices (six GoPros, for example, joined to each other). Thus, while the 4K resolution offers excellent image quality for video recorded from a relatively static position (like on a tripod), when more movement is required, a slightly lower resolution of 2560 x 1280 pixels and 60 fps is a great option because sharpness isn't a critical factor for creating immersion in a scene.
The Gear 360 competition
Of course, there are other portable cameras which offer a 360-degree experience besides the Gear 360. Widely used in video production, the GoPro 360 Freedom, for example, is a plastic frame that serves to attach six GoPro cameras and offers the same 360-degree video experience that the Gear 360 does.
However, as the six GoPro cameras are not included, the final cost adds up to more than a thousand dollars.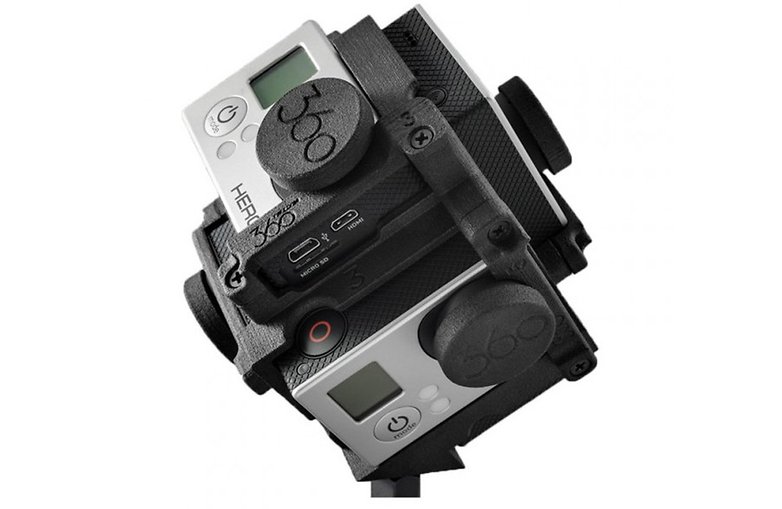 Another issue here is that, once a video is recorded in six different machines, you need six memory cards, to edit six videos together using dedicated software like "Autopano Video", software which costs another $424.95. All told, the Gear 360 is undoubtedly the more cost effective way to produce 360 videos.
As for LG's $200 CAM 360, you can find out why we don't see that as a strong competitor in our LG Modules review roundup.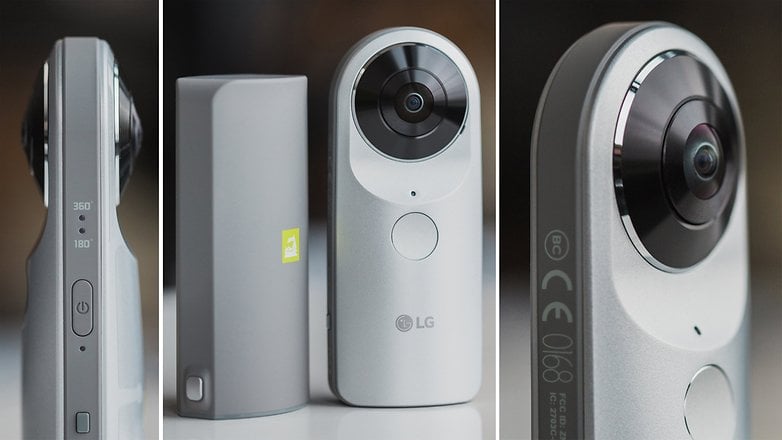 Below you can see a comparison table of current 360 camera products, the Gear 360, LG 360 CAM and Ricoh Theta S:
| | Samsung Gear 360 | LG 360 CAM | Ricoh Theta S |
| --- | --- | --- | --- |
| Image Quality (Max.) | 30MP (7776 x 3888 pixels) | 16 MP (5660 x 2830 pixels) | 14 MP (5376 x 2688 pixels) |
| Video Quality (Max.) | 4K (3840 x 1920) @ 30p; 2K (2560 x 1280) @ 60p | 2K (2560 x 1280) @ 30p | 1080p (1920 x 1080) @ 30p |
On Gear 360 compatibility
The Gear 360 can be used as a standalone product: you don't need to connect it with other devices. However, you will have more options if you use it in conjunction with a Samsung smartphone and the Gear 360's companion app. The Gear 360's app offers access to image settings like white balance, ISO and compensation exposure, as well as some time-lapse options.
If you don't have a compatible Samsung device, you will have to use dedicated software for editing videos recorded by the Gear 360 on your PC. For this, you really have to invest a little more energy. Transferring videos from Gear 360 to a computer via USB provides two spherical images: to put them into the true 360 format, you have to use the Samsung's software, available on its developer connection site.
The software installation requires a serial number found in Gear 360 box. Without this number and this software, there is no other way to convert these two images into something visual for the PC. You've been warned, don't throw away the product box.
Moreover, even though the camera doesn't have a time limit for recordings, the camera system's internal files divides the video segments into 2 GB folders. Thus, a long video can contain multiple files.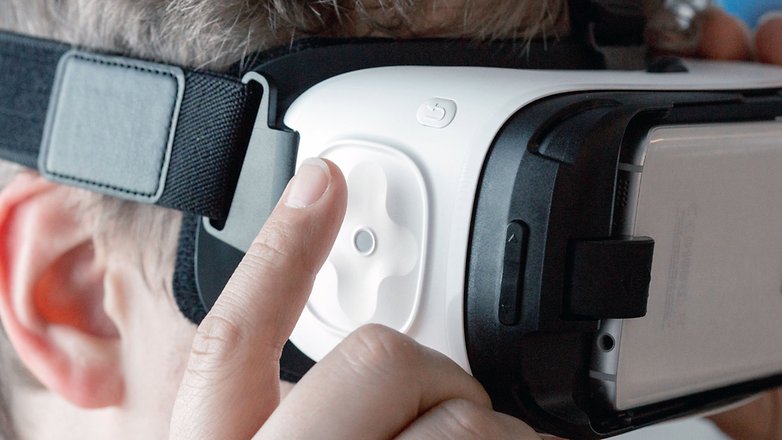 Final thoughts
Samsung has taken a big step with the Gear 360 providing a product with great specifications at an affordable price. The major crutch at this point is that you'll need to invest some sort of VR product to get the most out of the product.
If you don't have a virtual reality headset, you can view videos and images in this format only when interacting with them using your PC mouse or your phone's touchscreen function. Watching videos shot on the Gear 360 with the Gear VR provides a much better, richer viewing experience.
Certainly, the Gear 360 is not an inexpensive product, however, it's still the best value you can find if you want to invest in such a gadget. That's my take, what's yours? Let me know in the comments.
This article was translated from an original piece by Camila Rinaldi of androidpit.com.br