Samsung Galaxy S7: Second opinion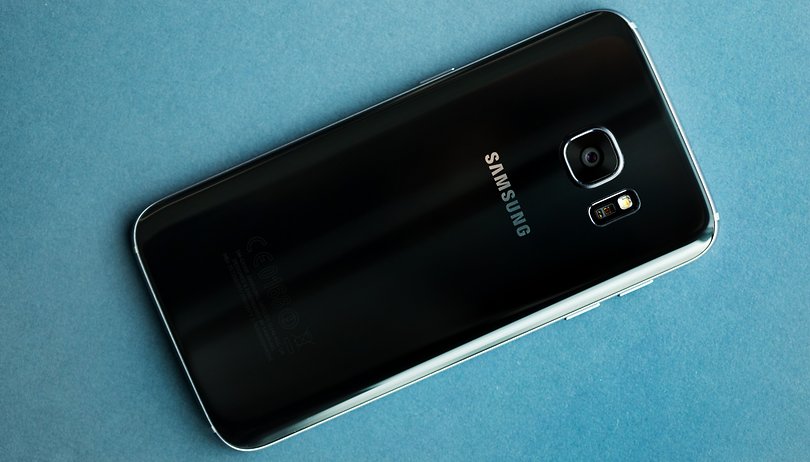 Since everybody has been gushing about the Samsung Galaxy S7, and AndroidPIT's senior staff collectively decided to crown it the best Android phone of 2016, I had it squarely in my sights. I was going to be the person to deliver some sober thoughts on the Korean mobile giant's new flagships. It can't be that good. Thus, it's with a strange sense of disappointment that I must confess: I adore this phone. NEXTPITTV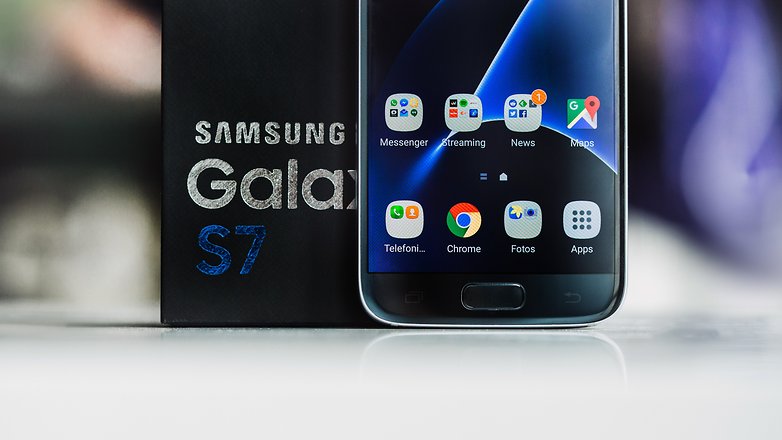 Addressing concerns
First, I need to address some grievances. Game Launcher doesn't really add anything of value for me. I'm not saying that Android video game streaming doesn't have a place (that would be madness), it's just not a feature I see being relevant for most users.
Additionally, I'm not a huge fan of the always-on display. I do appreciate the intention, and some people will love it. Personally, I spend enough time looking at my smartphone display as it is, and more often than not I find it distracting (note that my job often requires that I have phones idle on my desk).
In my experience, however, the overall effect on battery was negligible. Perhaps if the device lasted more than a couple of days in standby it would present itself to be more of a problem. If you charge your phone every day (which you will probably want to do with the S7) it's fine to have it enabled.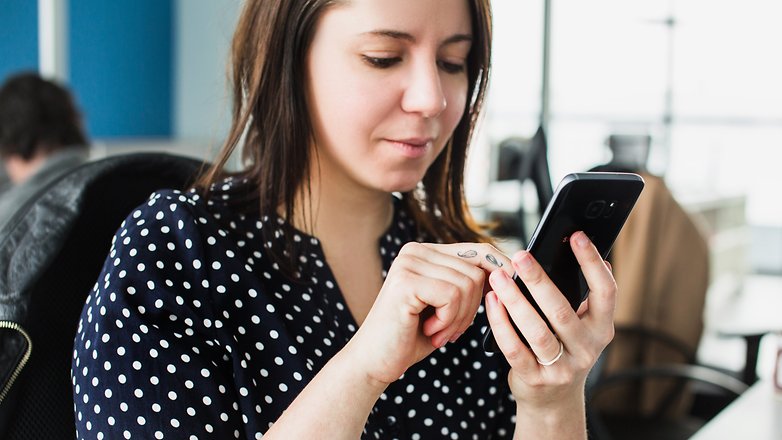 The lack of Adoptable Storage, though disappointing, isn't a deal breaker as far as I'm concerned. I think formatting the microSD card to make it act like internal storage is dangerous territory and I prefer the classic option: you can still store music, videos, images and some app data on the device. Honestly, I'm just glad it supports microSD – some regions are limited to the 32 GB device and it's going to come in really handy in those spots.
Also, and I already discussed this in my comparison with the Galaxy S5: its display is very nice, but also similar to the standard set in the past couple of years. It's bright and bold as ever, but the differences between this and even a two-year-old phone is in the margins.
Additionally, TouchWiz on Marshmallow is very similar to how it is on Lollipop. The notification shade is a different color and you have a few extra battery options – in addition to the aforementioned game launcher – but it's kind of 'blink and you'll miss it'.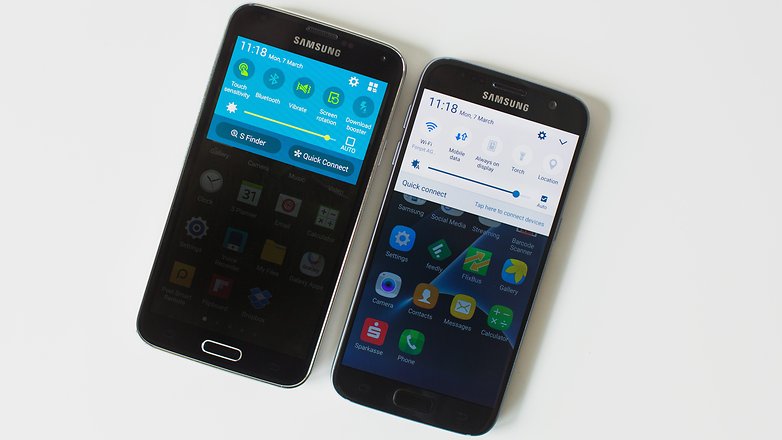 Finally, it's awkwardly asymmetrical (like the S6). Check out the buttons and ports: aside from the speaker, not one of them sits in the center of the rim. It's almost funny once you're aware of it.
Ultimately, the Galaxy S7 is just a really good smartphone with little in the way of useful new features. So why do I adore it?
Because it's just a really good smartphone.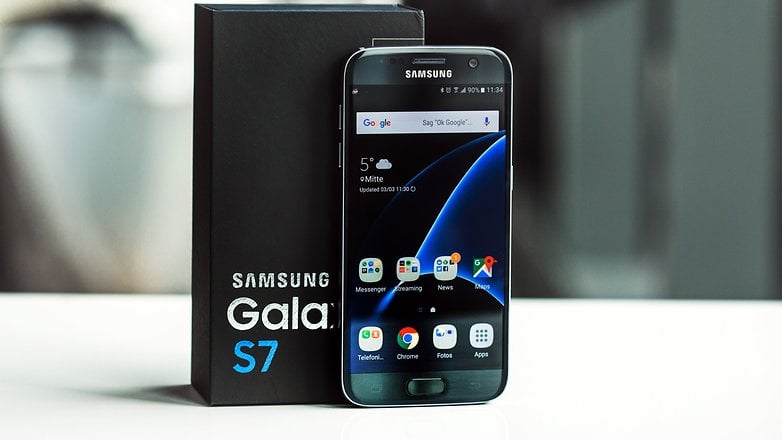 Just a smartphone
The Galaxy S7 is something I've been screaming for: a phone that gets the core criteria right. The S7 is the culmination of it all: powerful, slim, metal, smooth, cool, fun. Run your thumb over that brushed aluminum edge. Double tap that home button and see how long it takes to snap a high-quality photograph. Jump from your web browser to your messaging app and back in seconds.
It's nothing we couldn't do or didn't have last year, it's just the most refined version of it.
The S7 feels balanced, it's somehow the right weight, the right size. Heavy enough to feel sturdy but light enough to carry around. Small enough to operate one-handed but big enough to ensure videos look stunning.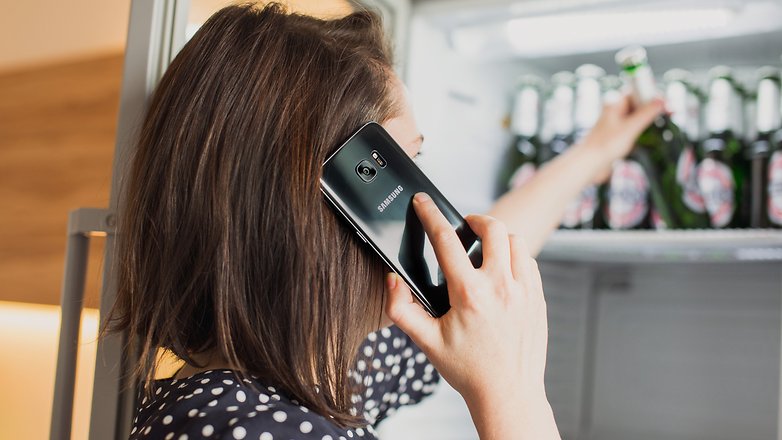 And seriously, this camera is spectacular. Background and foreground focus is as smooth as it has ever been, you can take multiple shots in seconds with lightning-fast autofocus.
I've never been one for recording videos or using any features other than for basic photographs, but I am obsessed with slo-mo and video capture. It just looks incredible (admittedly best when viewed on the phone's small display).
I really just want to shoot a whole movie on the S7. The slow-mo part is out of focus but I LOVE the beginning. pic.twitter.com/XQP9zdYoTW

— Scott Adam Gordon (@ScottAdamGordon) March 11, 2016
I'm not a video producer and I don't wish to claim it's up to "real" video production standards. But for the casual YouTuber or Facebooker: this will deliver immediate results that look high quality.
That's the Galaxy S7: immediately impressive.
Final thoughts
Does this make it the best Android phone in the world? One week is such a short time for me to ascertain this. I haven't seen anything to suggest it couldn't be, and there's certainly more here to enjoy than on the past two iterations of the Galaxy S series.
So let's just put it like this: for a new phone to wow a person who sees new phones on a weekly basis is difficult. To wow someone with high expectations of said phone is even harder. The Galaxy S7 did both and I don't know how long I'll have to wait for it to happen again.
What are your views on the Samsung Galaxy S7? Let me know in the comments.