Apple Unsuccessful In Delaying US Galaxy S3 Launch Just days after Samsung announced availability for the Galaxy S3 in the US, Apple immediately filed an injunction seeking to stop the launch of the device. They had initially hoped to keep the device from reaching most US carriers, and to indefinitely block the device from being sold on June 21st (U.S release date). It was typical Apple playing their typical games, but the good news is that this time, the judge wasn't having it. In fact, she literally told Apple that she didn't have time for it.
Judge Lucy Koh is the judge presiding over the case, and informed Apple that blocking the phone by June 21st was too much. Judge Koh apparently has a very full calendar (probably full of Apple lawsuits), and essentially told Apple that they would have to wait.
This is naturally good news for U.S residents planning on buying the device, as it seems that the release will be right on schedule. The patent trial is set to take place in July, in which Apple will present yet another case against Samsung.
Ironic how Apple continues to play this game, especially considering how much they "borrowed" from Android in iOS 6.
Again, I kinda have to point a finger at Apple, and say in the most mature way as possible: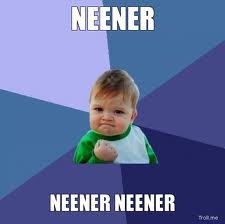 Picture credits: troll.me