RUMOR: Samsung Galaxy S3 To Feature Wireless Charging?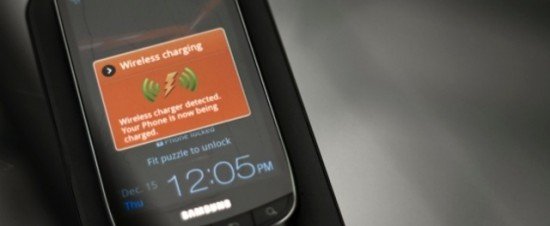 Yeah I know...there are LOTS of Samsung Galaxy S3 rumors flying around. Hardware wise, we have a pretty good idea of what we think the device will feature, but how the device actually looks and when it will be released is still quite a mystery (yes I know...I made a bet that if it wasn't released on March 15th that I would post a pic of me bowing down to an iPad. Stay tuned, as I haven't forgotten :-D). But hell, since a lot of these rumors do actually sometimes end up coming true, lets talk about the next one! Again, this is only a rumor, but its being reported that the Korean site Ddaily has a reliable source that states the device will come standard with the ability to charge the battery wirelessly out of the box. But it gets better...
This method of wireless charging would feature a patented method of allowing charging anywhere from 1 to 2 meters away from the base, which is pretty different than current wireless charging solutions that require a device to almost touch the surface of the charging pad. If this rumor is true, all I can say is....BALLER.
The great thing about that would not only be the amazing ability to charge your battery this way, but also that if Samsung actually implemented this function, more manufacturers would most likely jump on board in having it integrated into their devices.
What do you guys think? Is this rumored feature something that makes the Samsung Galaxy S3 even more tempting to buy?
Picture credits: Phandroid