[Update] Samsung Galaxy Note 10.1 (2014 Edition) officially presented
Authored by:
Nico Heister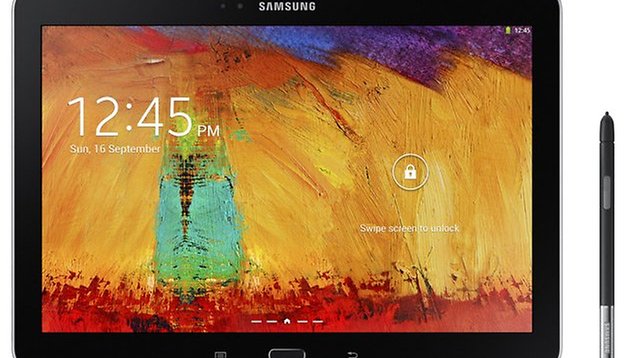 Slipping under the radar of the Galaxy Gear and Galaxy Note 3 releases, Samsung also unveiled the latest edition of their Galaxy Note 10.1 With new software features and improved hardware, Samsung promises greater productivity and performance compared to their previous model.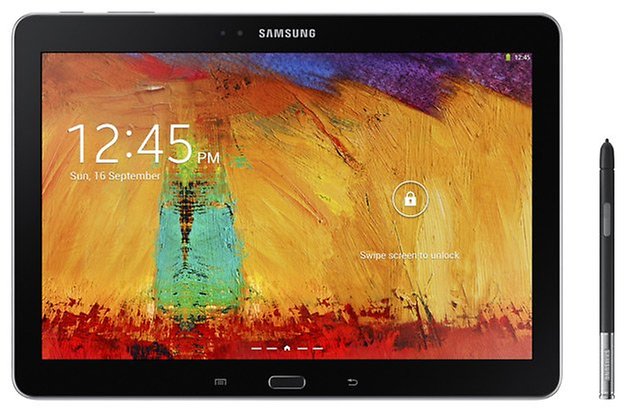 From a design perspective, the Galaxy Note 10.1 provides much of the same hardware and software features as its little brother, the Galaxy Note 3. With the included S Pen users have access to new features such as Action Memo or Scrapbook. Check out Andreas hands-on test of the Note 3 and these features here.
Technical Specifications
| | |
| --- | --- |
| Display | 10.1-inches, 2560 x 1600 pixels, Super Clear LCD |
| Processor | WLAN/3G: Octa-Core, 1.9 GHz / LTE: Quad-Core, 2.3 GHz |
| RAM/Interal Memory | 3 GB / 16/32/64 GB + microSD |
| Camera | 8 MP (Rear) 2 MP (Front) |
| Connectivty | Wi-Fi 802.11 a/b/g/n/ac, Wi-Fi Direct, Bluetooth 4.0, USB 2.0, GPS |
| Dimensions | 243.1 x 171.4 x 7.9 mm |
| Weight | 535 g (WLAN-Modell) |
| Battery | 8220 mAh |
| Operating System | Android 4.3 Jelly Bean |
The Galaxy Note 10.1 will come in three versions: WiFi, 3G, and LTE. Options for internal memory will be in the range of 16, 32, or 64 gigabytes. The tablet will also be available in two colors: Jet Black and Snow White.
Right now, the release date for the Galaxy Note 10.1 has yet to be confirmed but is expected sometime in this third quarter, so expect a close release date to the Note 3 and Galaxy Gear. As for a price, nothing has been forthcoming so we'll update when we get this information.
[Update 05.09.2013,12:37 PM Berlin Time]
As we saw yesterday, Samsung unveiled its new tablet the Galaxy Note 10.1 2014 Edition which should come with all the features of the new Galaxy Note 3 and will be paired perfectly with the Galaxy Gear smartwatch which is creating quite a stir.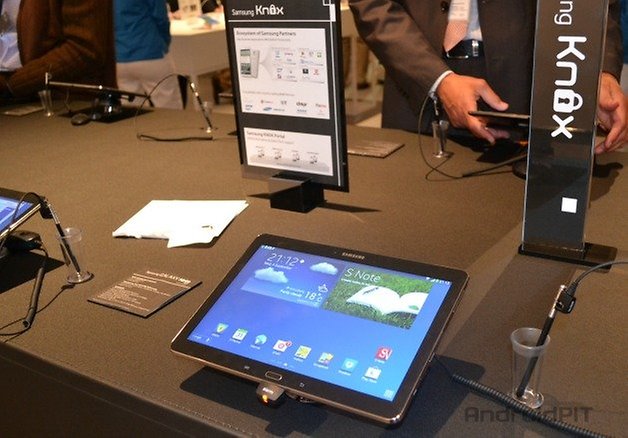 We were able to test it out yesterday at the IFA and I have to say the black one is beautiful! The crisp screen just pops out, while the leather backing in my opinion, is a nice touch. Hopefully they will expand the colors to include more. According to Samsung, the Note 10.1 will have the elegance of the Note 3, which we have had the chance to test and I can indeed confirm that, seeing as it follows the same design line as the Galaxy S4.