How To SUPERCHARGE Your Samsung Galaxy Nexus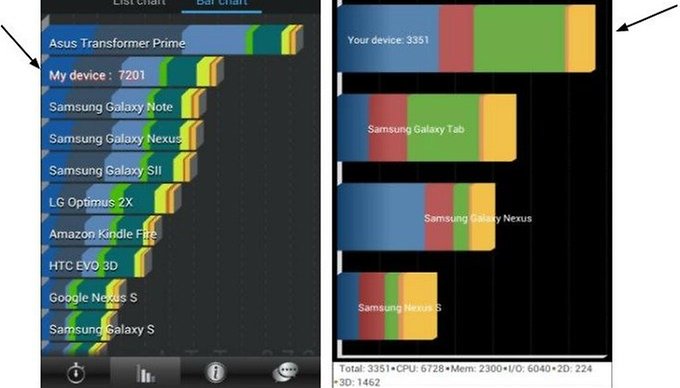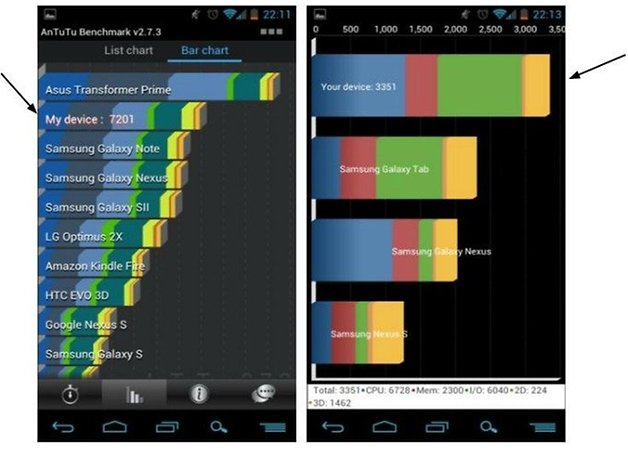 NEXTPITTV
So last week I suddenly had an urge to get a new phone, and when I get an urge my patience level hits the floor. After doing some reasearch and watching a few videos, I reached a decision on how I would get a new device, as I didn't have 500 or 600 euros just lying around to go and purchase a new phone. I checked eBay and found a new and unopened Samsung Galaxy Nexus with an hour left sitting on 350 euros. SCORE. I guess it was my lucky day, as an hour later the device was mine without even having to put up a fight. I then quickly went on XDA Marketplace and sold my HTC Sensation (it literally took a few hours before I had 3 offers) for 250 Euros, getting me a great new phone for 100 Euros in total. Now back in February I did an article about how my rooted Sensation destroyed an unrooted Galaxy Nexus in benchmarks. In that article, the overclocked dual core 1.7ghz Sensation easily outperformed the Galaxy Nexus, and upon receiving my Nexus and rooting it, I was pretty unhappy with the benchmark scores (around 5850 in Antutu). But after some serious tweaking and experimenting, I feel that I have now unlocked the full potential of this device (as shown in the above benchmark scores), and wanted to share with our readers exactly how I did it.
Now before I go further, I am NOT saying that benchmarks mean everything. In reality, they actually mean very little, and what matters most is how your phone performs in day to day use, NOT in benchmarks. I am only displaying the benchmark scores I have achieved in order to show you the POTENTIAL of the device and what it's capable of benchmark wise. In the article where I benchmarked the Sensation (rooted) against the Galaxy Nexus, you can see that its (Galaxy Nexus) Antutu score was 5554 and its Quadrant score was 2034. In the chart above, you can see that my current Antutu score is 7201 and my Quadrant is now 3351. That's a SUBSTANTIAL increase in power, and here's exactly how you can do it to your Galaxy Nexus:
Yes, you need root access
First off, you (naturally) need to root your device. Now I know many of you are nervous about rooting your phone, but I can tell you right now that as this is a Google Nexus device, it's STUPIDLY EASY to root. There is a toolkit software for it, meaning that you install a program on your PC/MAC, open it, and simply press the root button. That's it. It's very user friendly, and even allows you to unlock the bootloader and root the device all at the same time. A video and a very easy to use guide can be found here on how to root your Nexus(uploaded by XDA developer mskip). But what I also discovered after trying many many custom ROMS and kernels, is that just rooting this device won't get you insane scores and performance. With this device, it seems it's all about the kernel.
Which ROM and which kernel?
So here is the winning combination that I found. Now bear in mind, all processors and phones are different, and some people trying this combination might have different results. But I consistently score these benchmarks by doing the following with my rooted Nexus:
Update your bootloader and radio with the official 4.0.4 images from sethyx. Those can be found here. I did bootloader first, and then the radio
Boot into recovery, full wipe, wipe cache, go to advanced settings and wipe dalvik cache.
Flash raffaele88's Foxhound Black Edition ROM from here (if you don't like the black theme, you can also install it as well). The ROM is like a combination of Roman's AOKP ROM with many additional tweaks (I used Romans ROM at first, but for me personally, my scores were higher with Foxhound). After booting Android and installing your apps, boot back to recovery, go "advanced" and run "fix permissions".
Flash sonicxml's PopcornKernel V10 FINAL kernel from here. This kernel made damn near ALL the difference, as every other kernel I tested performed well in benchmarks, but not NEARLY as well as this one. The kernel is new, and I can't WAIT to see how far its development goes!
Once you have the kernel, use Setcpu or System Tuner Pro to go into your cpu settings. Set the governor to "gallimaufry", and push the TOP CPU bar up to the maximum (1.42GHz) while leaving the bottom one where it is (for me the bottom one is on 350MHz)
Run your benchmarks :-D
As you can see from these scores, my Galaxy Nexus running on 1.42GHz is now outperforming my old rooted Sensation that ran at 1.7GHz and the new dual core 1.4GHz Galaxy Note, which is pretty nuts. If I had a 1.7GHz kernel for the Nexus (I think it will come soon), it would outperform my rooted Sensation even more in benchmarks. And not only that, it's not just the benchmarks that are demonstrating power, as my phone is faster in day to day use than it's ever been.
So there you have it! If you want to SUPERCHARGE your Galaxy Nexus, give this ROM/Kernel combination a shot. Again, you might get different results than I did, and you might have to play with a few other kernels/ROMS before getting optimal performance for your phone. But for me, this combination did wonders for my device. Thanks to all the great XDA devs for unlocking the full potential of the Samsung Galaxy Nexus!