Samsung Galaxy Mega Presented: The Best of Both Worlds Two more devices will officially join the Samsung Galaxy line as of May in Europe: presenting the Samsung Galaxy Mega series. Selling point? Get the best of both worlds, meaning the lightweight portability of a smartphone and extensive viewing experience of a tablet., NEXTPITTV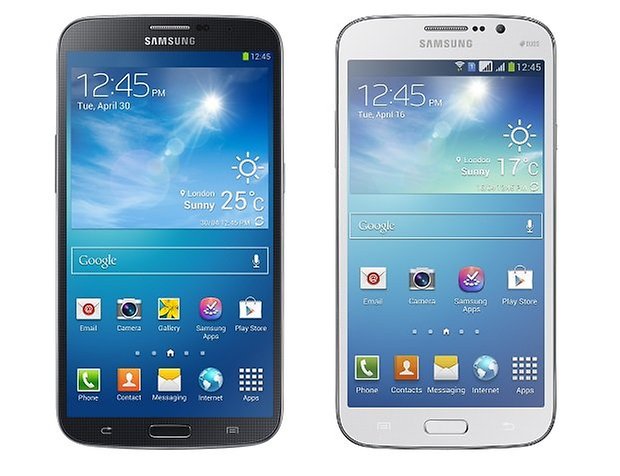 Samsung Galaxy Mega 5.8
The Mega series is made up (so far) of two devices, whose major differences are size, battery and CPU. First off, the Galaxy Mega 5.8 (GT-19152), still considered a smartphone regardless of its massive size, will be the high-end version of the DUOS smartphone. Both devices will adopt the Nature UX 2.0 user interface for some serene scenes, just like on my Samsung Galaxy S3 with its whimsical dandelion motif.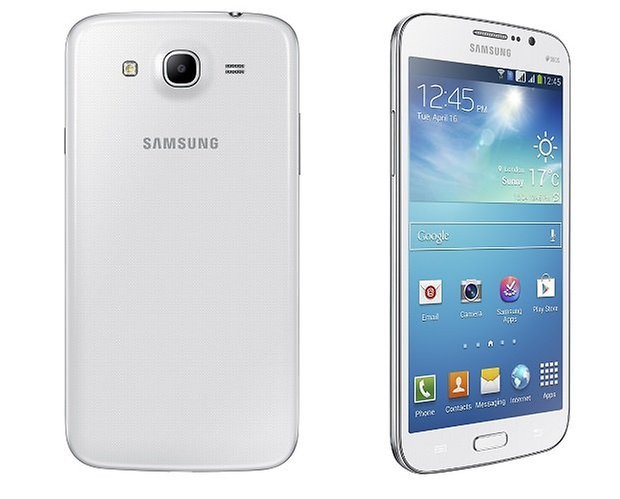 Display: 5.8''; (960×540)
Dimensions: 6.4 x 3.24 x 0.35 inches
Memory: 1.5 GB of RAM + 64GB
Processor: dual-core clocked at 1.4 GHz
Camera: 8 MP (back); 2 MP (front)
Networks: Bluetooth 4.0, Wi-Fi and A-GPS
Battery: 2600 mAh
OS: Android 4.2.2 Jelly Bean
Samsung Galaxy Mega 6.3
It's big brother the Galaxy Mega 6.3 is just a step up and will probably make for great movie watching and web-browsing, thanks to its bigger display. Its bigger battery of 3200mAh will allow for longer and uninterrupted video watching, more juice than the average 2600mAh smartphone. Though it doesn't come close to comparing with the Samsung Galaxy Note 10.1 with its 7000mAh, I'm sure it will be more than enough to watch a few episodes of Breaking Bad. There will also be a LTE version of the Galaxy Mega 6.3.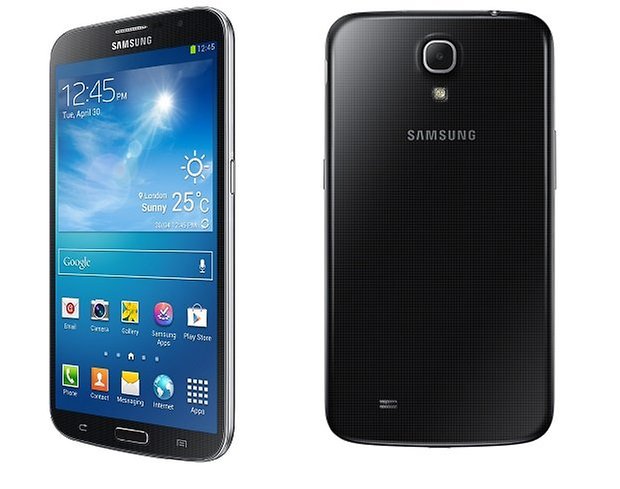 Display: 6.3" PLS HD resolution
Dimensions: 6.6 x 3.5 x 0.31 inches
Memory: 1.5 GB of RAM + 64GB
Processor: dual core processor clocked at 1.7 GHz
Camera: 8 MP (back), 2 MP (front)
Networks: Bluetooth 4.0, Wi-Fi and A-GPS.
Battery: 3200mAh
OS: Android 4.2.2
It's starting to be a known fact that hardware isn't what makes smartphones or tablets that exceptional anymore; you can only go so far. What really makes a device stand out is the Mega series just fine. The device's selling point, like mentioned above, is the best of both tablet and smartphone worlds and that includes software too. With these devices, you'll be getting Group Play to share content with up to 8 other devices via Wi-Fi, Samsung Watchon for that well-needed TV remote and the easy-to-use S Translator. These are obviously just some of the many features equipped in either device.
What I really like is the ''S Travel'' that will help you plan your trips. It will be nice to have a pre-installed app for this function.
We just have to wait and see when these devices will hit North America, the UK and India.
What do you think of these new devices?