Exynos 9810: All about Samsung's new chipset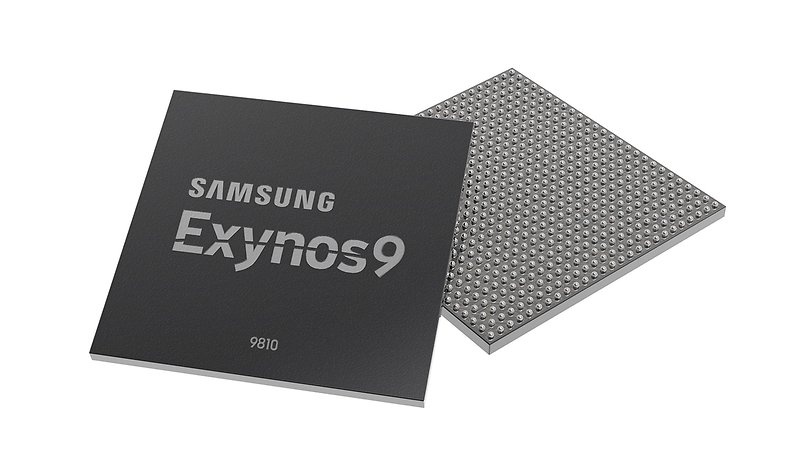 Samsung has introduced its new smartphone chip, the Exynos 9810. It takes little imagination to identify it as the heart of the Galaxy S9. The next gen Exynos has a clear motto: "Faster, faster, faster, faster!"
The Exynos 9810 is an eight-core processor manufactured using the 10-nanometer process. Four CPU cores provide maximum performance and clock speeds of up to 2.9 GHz. Samsung relies on a customized ARM design. Four further cores ensure energy efficiency with less burdensome calculation tasks. The ARM design Cortex A55 is used for this, the clock rate is at a maximum of 1.9 GHz. The graphics is provided by the GPU Mali G72 MP18, which ultiizes new tricks for faster VR calculations. Samsung also mentions optimizations for machine learning applications, but a dedicated chip seems to be missing. With these key figures, the processor is likely to provide peak values in benchmarks.
The improvements in the area of the imaging chip are interesting. It supports up to four image sensors, for example a dual camera on the back, as well as a selfie cam and an iris scanner. Samsung promises improved images in low-light conditions, but above all, video fans should benefit from some new features: Video recordings can be taken in UHD resolution with up to 120 frames per second. The chip allows the images to be compressed using the 10-bit HEVC method. This allows videos to display up to 1024 different gradations of red, green and blue.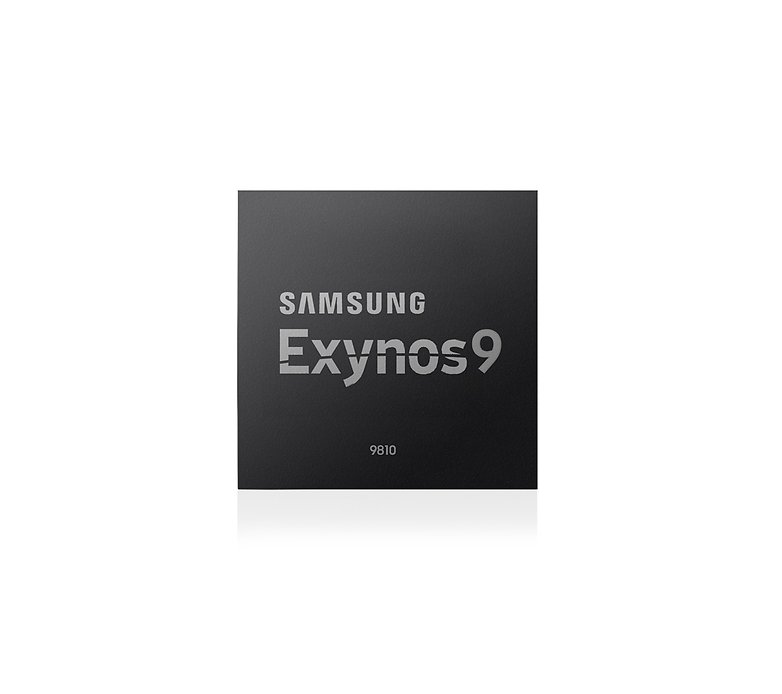 Technically impressive, but in practice rather insignificant are the new speed records of the LTE modem, which is Cat. 18-compatible. This should enable downlink speeds of up to 1.2 Gbps and interconnect up to 6 carrier frequencies. Uplink speeds of up to 200 Mbps are also record-breaking.
Samsung has given the Exynos 9810 an additional Security Processing Unit. This is intended to secure security-relevant data, especially the processing of fingerprints, iris or facial scans.
According to Samsung, the processor is in mass production. The announcement does not directly say that the Exynos 9810 is meant for the Galaxy S9, but that much is obvious, at least. It remains unclear whether Samsung will make the Exynos 9810 available to other manufacturers.
If the precedent set by previous Galaxy S models is followed, the US version of the S9 will likely not carry Samsung's in-house chipset, but instead come with the Snapdragon 845.
What do you think? Has Samsung managed to outclass Qualcomm's Snapdragon 845 with the Exynos 9810?