Samsung To Spend More on Bada, Android Will Remain The "Bigger Part"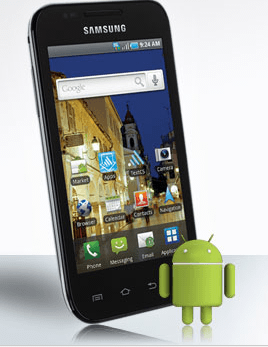 (picture from technologytell.com)
This is certainly good news for anyone who's been worried that Samsung will look to abandon Android. There have been many recent reports about Samsung being nervous about Google favoring Motorola when the deal is completed, and many speculated that Samsung would slowly start to abandon them and put more focus on their mobile OS Bada. But at Mobile World Congress today, senior vice president of product strategy at Samsung Juha Park announced that Android would remain the "bigger part" of Samsungs mobile lineup, despite them retaining their multiple OS strategy.
**Whew** I mean yeah, maybe a small part of me was worried that Samsung would start planning its exit strategy with Android as soon as Google and Motorola finished up their deal. But honestly, considering 20 million Galaxy S2's have been sold so far, abandoning the OS that skyrocketed them into the first real iPhone competitor would be pretty stupid wouldn't it?
Samsung will however, put more focus and resources into Bada. Park commented:
"We believe this is a good platform to build on. We want to have a full range of portfolio for Bada, from high-end to mass-volume segments."
Bada is currently only on Samsung devices priced lower than their very popular Galaxy line, and Samsung has managed to sell around 9 million Bada devices in 2011, which is still respectable. How Samsung will move Bada to high end devices will be interesting to see, as they will need a bigger amount of apps that are compatible with it to effectively compete with the iPhone and their existing high powered Android phones.
Samsung has always been about making products for multiple operating systems, and are currently also making some very nice Windows 8 tablets. Still, it's nice to see that Android will remain the priority when it comes to mobile devices, and that they appreciate the wealth of success that Google and the little green Andy have brought them.