You can get the RED Hydrogen One in August...but there's a catch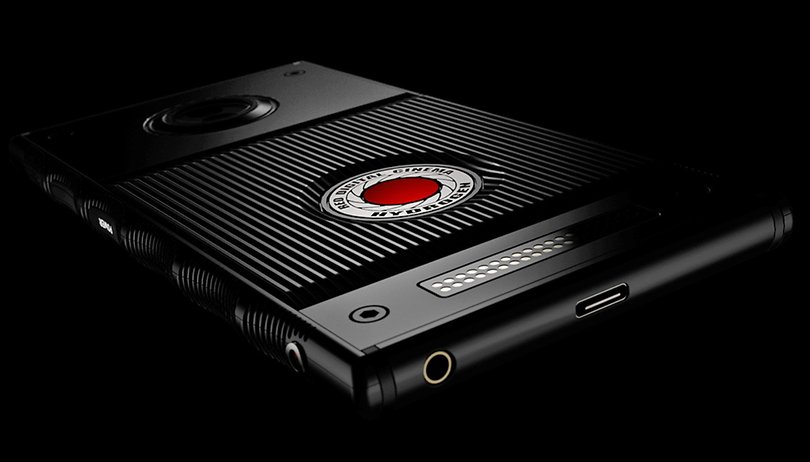 Cinematic camera manufacturer RED caused a small sensation last year with the announcement that it was developing a modular smartphone with a holographic display. But after a long period of waiting, you might be forgiven for becoming skeptical about the RED Hydrogen One. Now, thanks to an official update posted in the RED forums, we finally have a release date, and even an early release model is available...with a few strings attached.
When can we get the RED Hydrogen One?
RED is a newcomer to the already highly competitive market for smartphones, but instead of focusing on the masses, the RED Hydrogen One is intended as a smartphone for video content makers. With a holographic display and a modular system reminiscent of Motorola's Moto mods, Hydrogen One is designed to be the perfect smartphone for filmmakers. If you want to get your hands on this holographic smartphone, there are a few options to consider.
You can buy the standard aluminum Hydrogen One through a US carrier (AT&T and Verizon) on November 2 but the special titanium variant will only be available on carriers sometime next year. Early orders for the titanium model will still be getting theirs first, starting October 9th.
Obviously, this is a far cry from the August 2018 date that RED originally promised, but at least we know that the Hydrogen One won't become vaporware.
You can get it even earlier...but there's a big catch
If you really, really really can't wait to have a holo-phone, RED has a proposition for you. The company will also be offering a very early Houdini version of the Hydrogen One, but there's a catch. The Houdini will be shipping out between August 31st and and September 11th to the early buyers who ask for it, but it comes preloaded with early access software that RED considers not ready for the full scale release.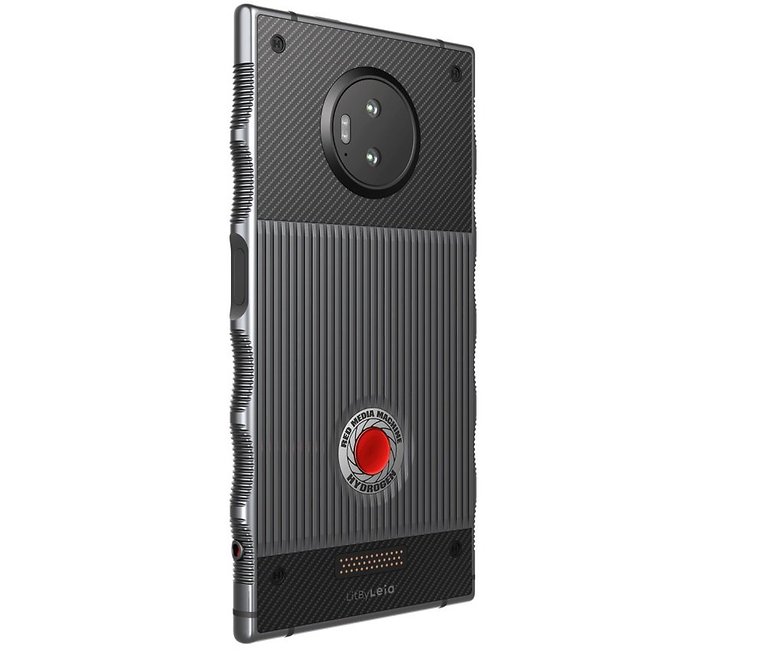 RED emphasizes that these early devices are not for reviewers, and anyone who posts publicaly about the device stands to lose potential rewards and upgrades and may even find that their device may "become inoperable." Yes, the company is threatening to brick your phone if you don't play nice.
These harsh terms and conditions also reserve the right to penalize any Houdini version users who uploads any "bad images" taken with the phone. So, if you decide to be an early adopter of the RED Hydrogen One...be very very careful with it.
Are you tempted by this early bargain? Or are you skeptical about the Hydrogen One? Let us know in the comments!
---
Everything we know so far about the RED Hydrogen One:
---
How much will it cost?
With an audacious asking price of $1,195 (for the Aluminum version, the Titanium version costs a staggering $1,595), RED's first smartphone will be under pressure to back up those numbers with performance.
According to RED CEO Jim Jannard, he and his business partner Jarred Land are using the first two fully functional RED Hydrogen One devices with the serial numbers EVT1-0001 and -0002. Key content producers and pre-orderers will be given the opportunity to touch and experience the smartphone at an event called Hydrogen Day in April. Jannard is planning to launch sales through US network operators in the summer of 2018, but the pre-ordered unlocked versions of Hydrogen One are likely to be delivered a little earlier.
RED Hydrogen One technical specifications
Like almost all smartphone manufacturers, newcomers to RED have to rely on smartphone components that we already know from various other manufacturers and their products. Qualcomm's Snapdragon 835 SoC will be the control center of the RED Hydrogen One. While there is no information yet about RAM and internal memory, the RED smartphone will still be dual SIM capable and capable of recording on microSDs.
There is nothing new with regard to the connections, because already on the first teaser picture of the Hydrogen One, published last year, a 3.5 mm jack and a USB type C were visible. What is new, however, is that the internal battery will hold a full 4,500 mAh and the weight will be two ounces (just under 55 grams) above that of ordinary 5.7-inch smartphones. So RED's first smartphone will probably weigh well over 200 grams.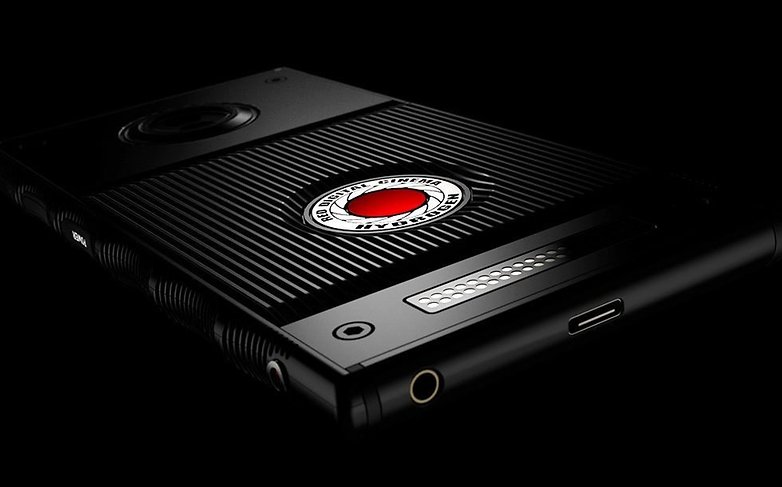 Holographic display with 2K resolution
A major selling point of the RED Hydrogen One is the holographic display, made possible with technology from RED's partners, Leia Inc. Yes, Leia as in the famous hologram scene: "Help me Obi-Wan Kenobi. You're my only hope".
RED spills the details of the Hydrogen One's holographic display from Leia
RED Hydrogen One holographic screen: bogus, or a taste of the future?
This 5.7-inch display achieves a maximum resolution of 2,560 x 1,440 pixels in 2D mode. Describing the 4V mode for holographic content, Jannard states that the screen brightness is slightly reduced, but the experience will be "better than 3D" without the need for annoying glasses.
It may be impossible to cut through the hype about the holographic display without seeing it in person, and very few people have had the opportunity. YouTuber and RED user Marques Brownlee is one of the lucky few to have gotten his hands on the RED Hydrogen One, and he said he was "pretty impressed" with the display.
Built-in 4V recording
Of course, the holographic display also needs to be fed with appropriate content. Until today it was still a big mystery how such content should be created with Hydrogen One. Do you need an additional module, or will it be possible to record the appropriate material with the integrated camera?
Without going into details, Jannard has at least confirmed that the built-in camera should be enough to create 4V content. An extra module will therefore not be required to get started. Of course, once you have made some 4V content, you'll probably want somewhere to show it off.
Spaces to share 4V content
Jannard is aware that the owners want to distribute the 4V material of Hydrogen One quickly and efficiently. The easiest and quickest way would be to share directly from your smartphone to social networks. According to Jannard, RED will soon introduce partners on whose platforms the holographic content of Hydrogen One can be directly shared and displayed. No word on exactly who these partners are, except that they are supposed to be "big dogs".
In addition, RED itself will present a platform on which the content makers can either distribute their content shot with Hydrogen One free of charge or even sell it for cash. Certainly there will be a split of the turnover between RED and the content creator, but how this will be done in practice is not yet known.
What do think? Does it sound like the RED Hydrogen One will be worth the price?