Price drop: Many MWC flagships are now cheaper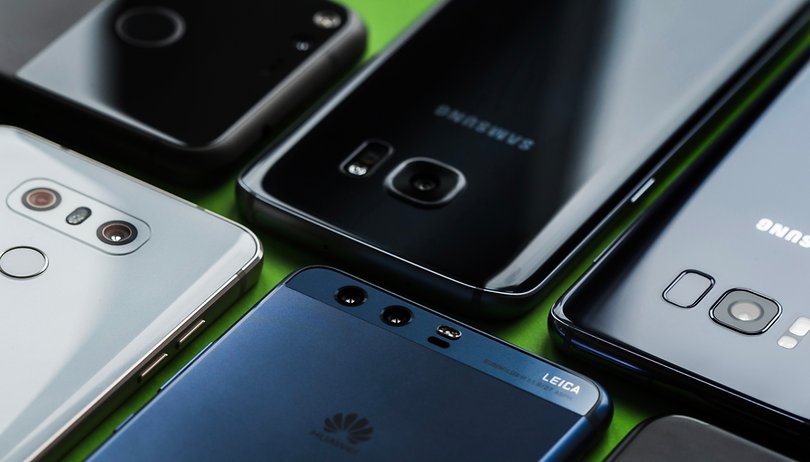 It hasn't even been five months since Mobile World Congress 2017 and you can now buy most of the latest smartphone releases with a deep discount. Flagship smartphones that cost over $800 in March are now available at the price of a cheap high-end or mid-range smartphone.
Each year, there are numerous new smartphone releases, from expensive high-end smartphones with prices that are partly advertised at up to $1,000 or more to cheaper entry-level smartphones for roughly $150. While the latter hardly or only minimally experiences price decreases, the story is entirely different with so-called flagship smartphones. After only a few months, the high introductory prices follow a downward trend, allowing people to obtain the devices at lower prices after a few months. We took a look around and show you which of 2017's MWC flagships will actually save you the most moolah.
LG G6 - Robust smartphone with excellent 18:9 display
The current top model of the 2017 LG smartphone lineup was released to market with a retail price of $730. At the time, LG was neck and neck with the price of its main competitor, the Galaxy S8. However, now the street price for the LG G6 has reached an all-time low of roughly $489. So, anyone looking for a thoroughly great smartphone can now obtain an LG G6 for under $500 and save about $240 compared to the MSRP when sales began in the US in April.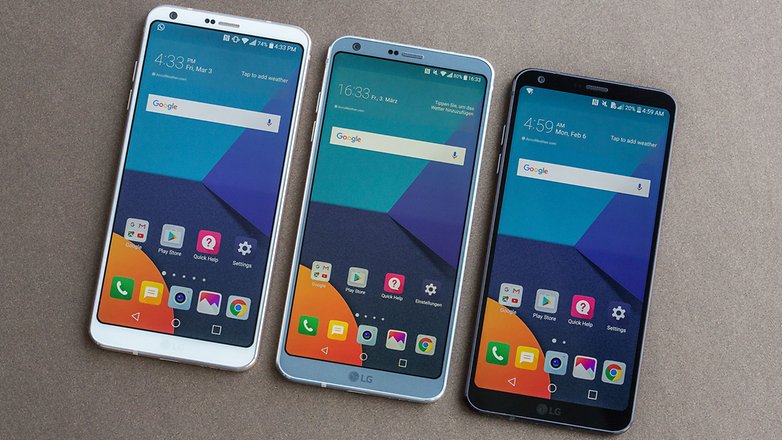 Huawei P10 - Elegant smartphone with Leica camera
Even Huawei's P10 with the dual camera by Leica is seeing its price plummet after a few months, although this decrease is a bit more moderate; depending on the color version, you can nevertheless save when purchasing a Huawei P10 now. While the P10 isn't officially available in the US, you can still get it - and save some money, too. At launch, the Huawei P10 was sold at 599 EUR (about $710) by the manufacturer, but now you can get it on Amazon.com (US) for $524. That's a savings of about $186.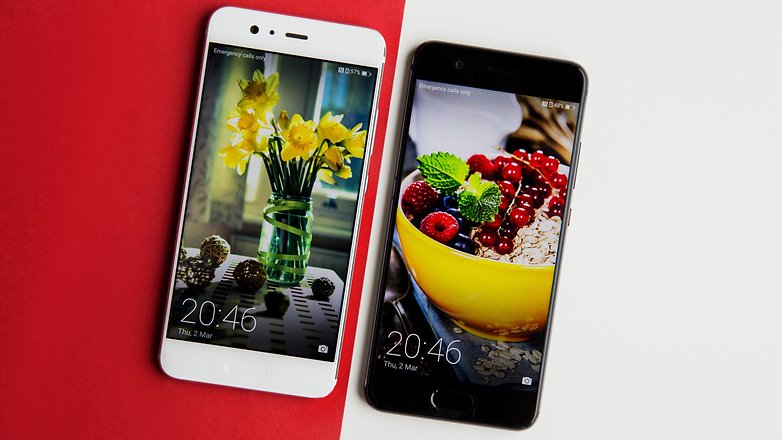 Huawei P10 Plus - Larger P10 with greater savings potential
Anyone who finds the P10's 5.1-inch display too small can opt for Huawei's P10 Plus, the larger sister model that currently offers more potential for savings. Sadly, like the smaller P10, it's not officially available in the US. At first, the Huawei P10 Plus went on sale with an MSRP of 749 EUR (about $888). Now the street price for the gold version is $649. The colors silver and black do not offer that much savings potential, with current prices at $699. That means, with the aforementioned colors, you can save between $239 and $189. The P10 Plus in striking Dazzling Blue and Greenery were released afterwards by Huawei and thus, do not offer any price discount at the moment.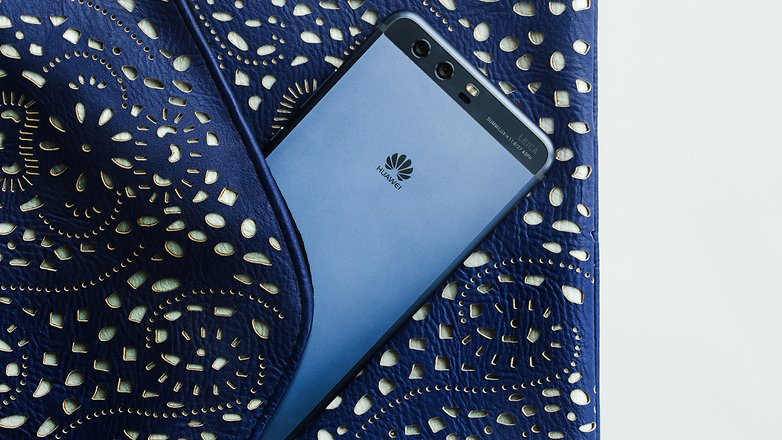 Sony Xperia XZs - Super-slow motion camera at a bargain price
Sony had a highlight at the Mobile World Congress, which was included in two smartphones: The Motion Eye camera with the option of recording super-slow motion at 960 fps. The new image sensor is currently included in two Xperia smartphones only: the Xperia XZ Premium—released a few weeks ago—and the smaller Xperia XZs. The latter was released to the US market with an MSRP of $699 shortly after the 2017 Mobile World Congress. The cheapest, current street price is $536 (a savings of $163) and will probably continue to drop, because IFA 2017 is ultimately drawing nearer, and we speculate that the Xperia XZs may already be replaced at that time.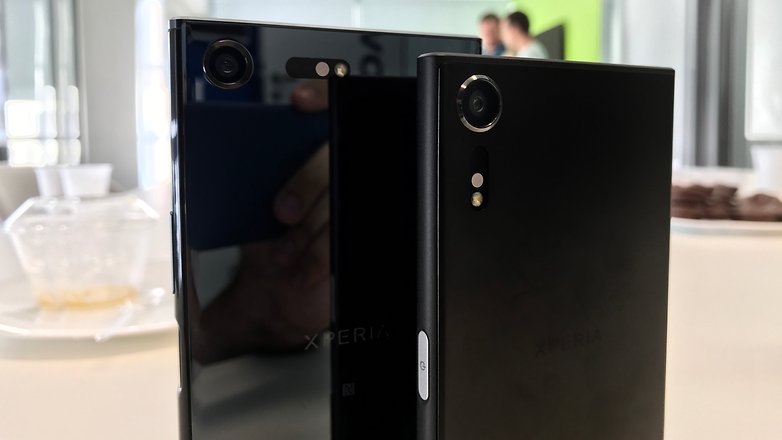 Blackberry KEYOne - QWERTZ keyboard, Pixel camera, and no savings potential
This smartphone is actually more TCL than Blackberry, because the Chinese manufacturer, which also owns Alcatel, has licensed the Blackberry name for smartphones from the Canadian company last year in 2016. The KEYOne is the first Blackberry smartphone that is developed and produced by TCL. For being its initial product, the KEYOne turned out very well, even if there were small problems with the adhesive used for the display. On the other hand, it stands out due to its keyboard, in which additional functions such as the fingerprint sensor and a touchpad are integrated. Furthermore, you can finally take good pictures with this Blackberry smartphone, since TCL has equipped the KEYOne with a camera unit that we recognize from the Google Pixel and Pixel XL. Its original $530 price tag still applies to its online retailers. Is that due to the Blackberry KEYOne's exotic status or its late availability?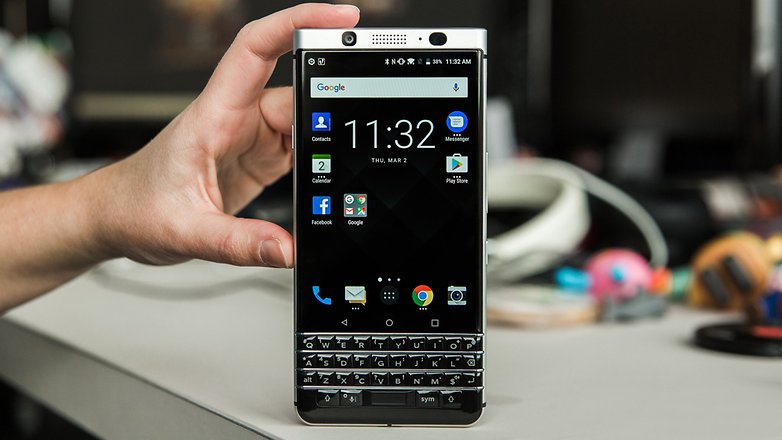 The LG G6 currently has the greatest price drop: $240. Anyone needing a smartphone in the near future can definitely pounce on a G6. When it comes to the other smartphones, the potential for savings is still small, and it is worthwhile to hold out a bit longer. If you know of any other 2017 flagships that were presented at the Mobile World Congress and which now offer great savings, let us know in the comments below.