Poll Results: Galaxy Note 8 is your dream phablet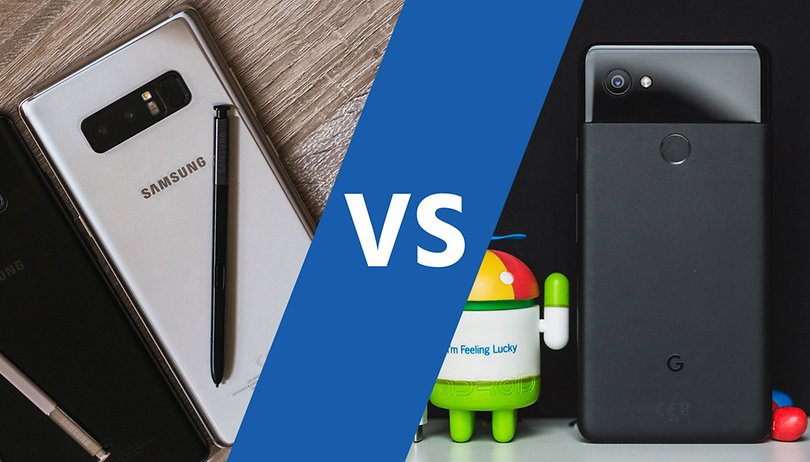 A high-end phablet promises us the mobile device of our dreams. High specs, big screen, quality cameras and all the latest tech innovations. Right now there are two strong contenders for the ultimate phablet of 2017—the Google Pixel 2 XL, and the Samsung Galaxy Note 8.
The larger of the new Pixels from Google is the latecomer to the fight, which gave the Note 8 more time to win over hearts and minds. But it's bringing a lot to the table. Among its key strengths are a phenomenal AI-assisted camera, and seamless compatibility with the raw Android OS and Google's ecosystem of many popular apps.
The Samsung Galaxy Note 8, on the other hand, is packing fantastic hardware specs and an impressively stylish design. The use of the S-pen adds a lot of fun functionality, and the ability to use it as your desktop by means of the DeX didn't go unappreciated by us either.
We asked you, the readers, which of the two was your preferred choice, and although it was a close race, the Samsung Galaxy Note 8 emerged with a solid win.

It looks like the Samsung Galaxy Note 8's all-round quality keeps it popular among high-end users despite the emergence of strong competition into the market. Fans of the Pixel 2 XL tout the pure Android experience, but many still feel that it lacks some premium features compared to the Galaxy Note 8.
Of course, there are other options out there, and plenty of users are also declaring their love for the LG V30.
Do you agree with the majority? Which features do you think are most important in a phablet?