Pokémon Go obsession is dwindling, new data shows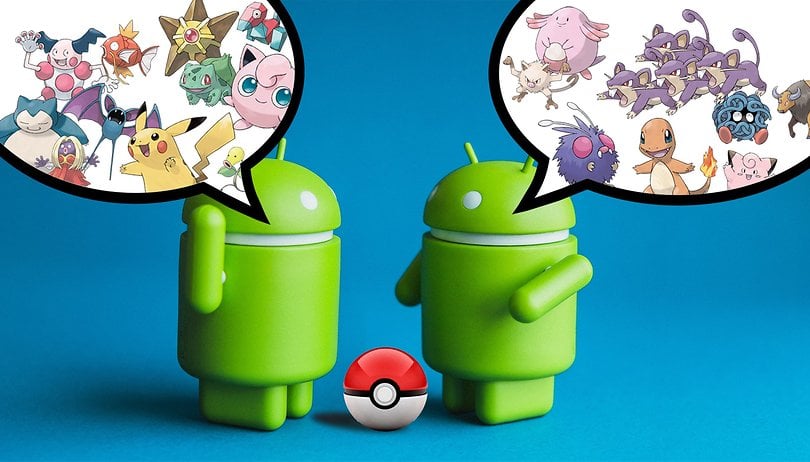 It seems that Pokémon Go has passed its Pikachu. New data reveals that engagement in the hit mobile game is waning, dropping from initial record-smashing heights to much less. This has created spikey engagement graphs that make Pokémon Go look like a short-lived fad. NEXTPITTV
Daily active users of Pokémon Go are in decline, as is player engagement, according to Axiom Capital Management. Graphs from the company, sourced from Apptopia and published by Bloomberg, show steady drops across the board. This is a clear signal that the Pokémon Go craze has cooled off – it's still a craze, to be fair – and the game's user base is beginning to whittle down to players who aren't simply trying it out briefly.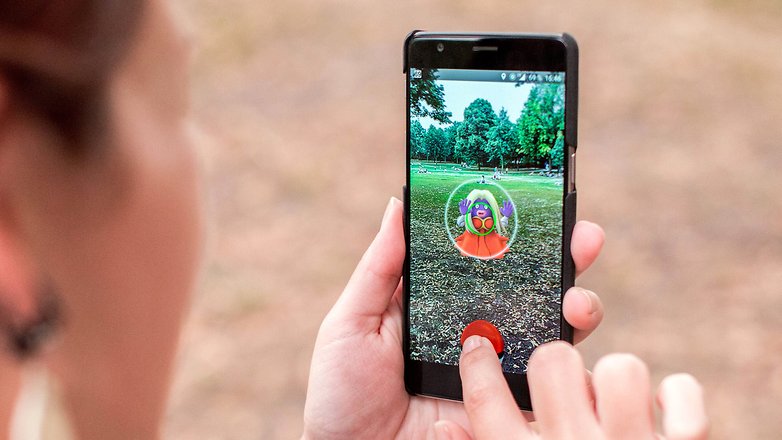 With the game's initial tidal wave of popularity quickly making it the most popular mobile game ever, the question was always going to be how long it would be sustained, rather than an assumption that it would always be at boom level. But are there any deeper problems with Pokémon Go that have led to a loss of roughly 10 million daily active users (see chart below)? I think there are.
Pokémon Go delivers an innovative 21st-century take on the popular 1990s franchise, using smartphone and augmented reality technology to create an immersive outdoor gaming experience. While its ingenuity has surprised gamers worldwide and helped Pokémon Go become a viral sensation, there are some aspects of the game that could inherently hinder engagement. The characters, both human and Pokémon, work from a lot of assumed knowledge on the part of the player.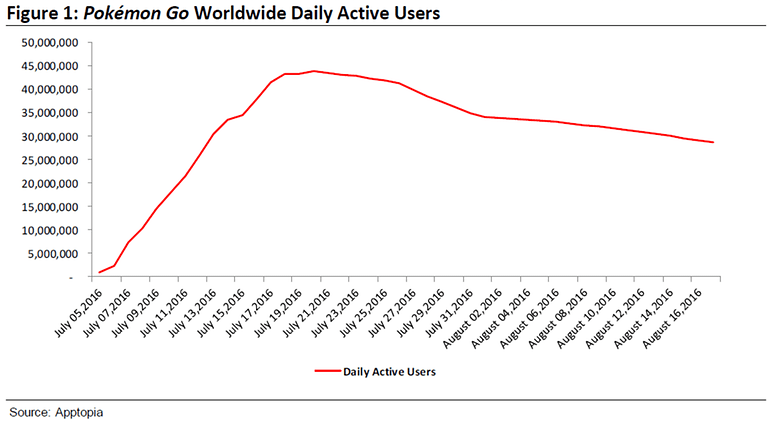 There is very little character development, especially early in the game before Pokémon have been trained and evolved. There is also very little by way of narrative arc – a storyline – that players progress through. Part of the problem is that the game is set in the real world and players can journey wherever they want. This means you never need to take any specific actions to progress to new parts of the game. Players could literally run in circles collecting Pokémon to and from school and work every day. Unless you constantly venture to new places and find gyms to fight at, and win there, things can get stale very quickly.
There is very little by way of narrative arc – a storyline – that players progress through
I think it's safe to assume, from the 10 million players who are no longer active users of the app, that things have become stale. As the graph above shows, players have been steadily dropping off for weeks now. In fact, they've been dropping off longer than they've been joining the game. It doesn't look like this is a trend that will change anytime soon, save for a revolutionary update that perhaps changes gameplay considerably.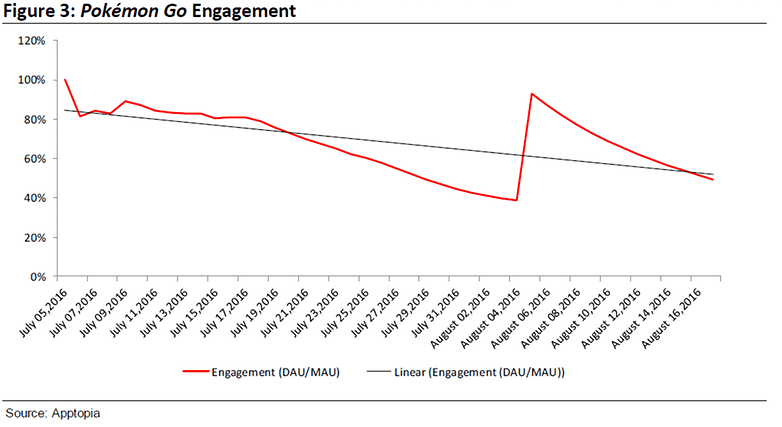 Player engagement with Pokémon Go looks a little worse. In the graph above, you can see that engagement trended downward for about a month since early July. There was a big spike in early August, most probably due to the South American and Asian launches around that time. But, as surely as it spiked, engagement has been rapidly dropping off ever since.
The question now is – will it ever go up again? I think that either the game would need to be reimagined to fit a more traditional plot structure, which probably isn't even possible, or this might simply be the natural course the game, and many other games, undergo during their lifespans. Let's see how this plays out.
Are you over Pokémon Go, or do you still play it all the time? Let me know in the comments.